'Bliss molecule' similar to THC in cannabis found in expensive black truffles dug out by pigs
The earthy-smelling black truffles cost around £195 for a small 100g portion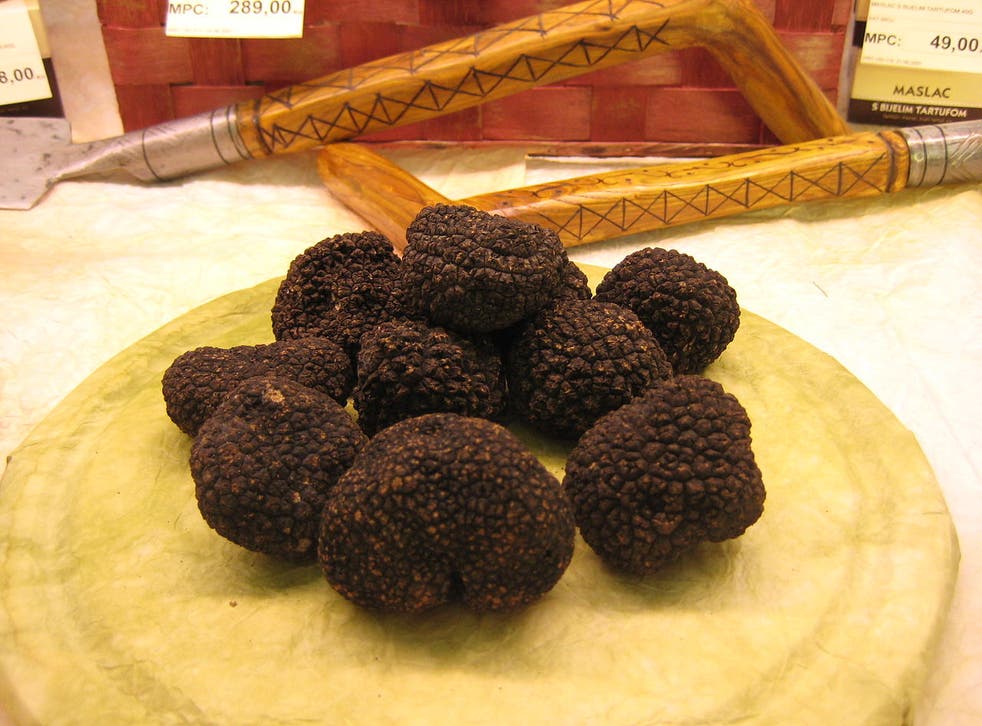 Black truffles sniffed out of the ground by pigs and dogs due to their attractive earthy and cocoa-like aroma contain a "bliss molecule" similar to THC found in cannabis, scientists have found.
A compound called anandamide, which triggers the release of feel-good chemicals in the brain, is produced by the fungi also known as Tuber melanosporum, research from an Italian university has revealed.
The expensive and rare black truffles grown in mainly European countries such as France and Spain, which are used as garnish shavings over gourmet food and in luxury chocolates, currently cost around £195 per 100g.
The Intoxication Season at Kew Gardens

Show all 6
The chemical, which is also known as "the bliss molecule" due to its alleged benefits in alleviating pain and depression, is likened to that of tetrahydrocannabinol (THC), which is found in marijuana and its various forms. "Ananda" is also the Sanskrit word for extreme delight or bliss.
Even though the truffles were found to have endocannabinoid systems, they lacked the required receptors that anandamide binds to. As the fungi have no use for the chemical, it is believed that they evolved to emit the scent of it to encourage animals to eat them to help increase their numbers.
Mauro Maccarrone, of the Campus Bio-Medico University of Rome, and his colleagues believe that this likeness to THC helps prolong the existence of the truffles as the smell attracts animals to dig them out of the earth and eat them so the spores can be spread through their excrement.
Cultivation of black truffles also occurs in countries outside of Europe such as Australia and New Zealand by planting hazel trees whose roots are inoculated with truffle mycelium. Truffles have to be left to grow for four to ten years before harvest.
Black truffles are the second most expensive with white truffles costing around £275 per 100g.
Join our new commenting forum
Join thought-provoking conversations, follow other Independent readers and see their replies