Depression quite literally colours our view of the world and leaves us feeling blue, according to new study
People suffering from anxiety or low self-esteem commonly express their mood through darker Instagram filters, research by University of Vermont finds
John von Radowitz
Tuesday 08 August 2017 11:33 Comments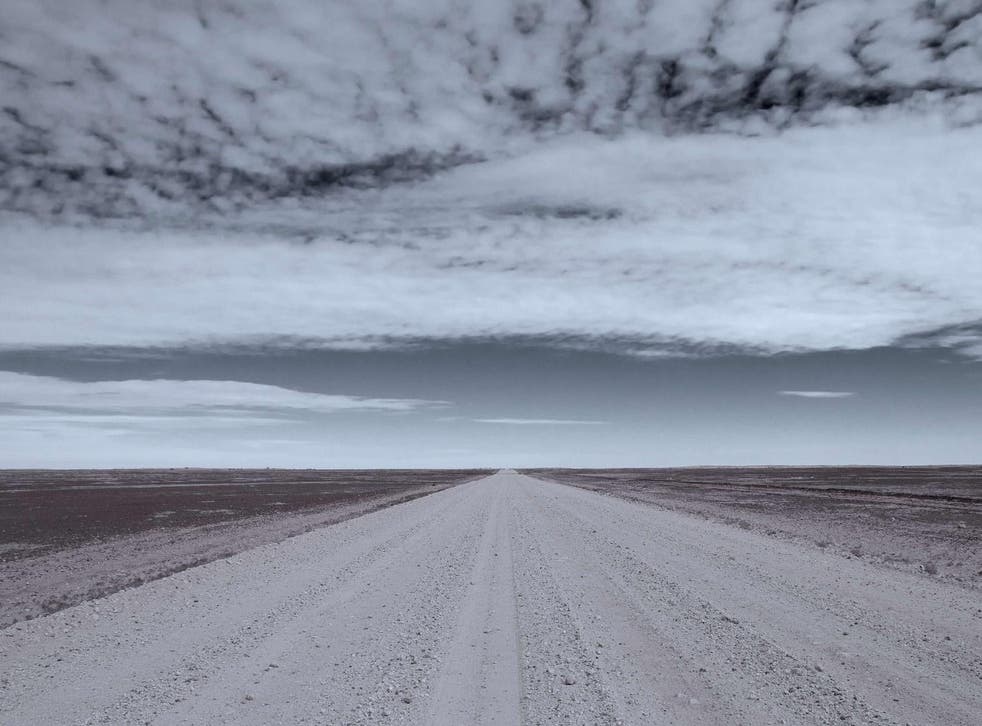 Feeling blue may colour the photos you collect and share with others, research has shown.
The pics will tend to be darker, greyer and, well, "bluer", according to scientists.
Depression can reveal itself in social media images in the same way sighs and slumped shoulders may betray sadness, a study suggests.
Artificially intelligent computer software was used to identify depressed people from the colour content of their Instagram photos with an accuracy of 70%.
In comparison, GPs have an average success rate for correctly diagnosing depression of 42%.
Study co-leader Professor Chris Danforth, from the University of Vermont, US, said: "This study is not yet a diagnostic test, not by a long shot, but it is a proof of concept of a new way to help people.
"This points toward a new method for early screening of depression and other emerging mental illnesses.
"This could help you get to a doctor sooner. Or, imagine that you can go to the doctor and push a button to let an algorithm read your social media history as part of the exam."
The scientists asked volunteers recruited from Amazon's Mechanical Turk crowd sourcing site to share both their Instagram feeds and mental health history.
A total of 43,950 photos were collected from 166 participants, around half of whom reported suffering from clinical depression in the last three years.
The images were analysed using software programmed with the results of well-established psychological research into people's preferences for brightness, colour and shading.
Prof Danforth and US colleague Andrew Reece from Harvard University wrote in a blog post accompanying the study: "Pixel analysis of the photos in our dataset revealed that depressed individuals in our sample tended to post photos that were, on average, bluer, darker, and greyer than those posted by healthy individuals."
Another discovery was that healthy individuals tended to choose Instagram filters such as Valencia that give photos a warmer, brighter tone.
Among depressed people the most popular filter was Inkwell, which turns images black and white.
"In other words, people suffering from depression were more likely to favour a filter that literally drained all the colour out the images they wanted to share," said the scientists.
Sad individuals also posted photos containing fewer faces per pic than the face photos of happier people.
This could be linked to reduced social interaction, or reflect the fact that depressed people take more self-portraits, said the researchers.
"This 'sad-selfie' hypothesis remains untested," they wrote.
As part of the study, published in the journal EPJ Data Science, volunteers attempted to distinguish between Instagram photos posted by depressed and healthy people.
They were able to up to a point, but not as effectively as the computer software.
"Obviously you know your friends better than a computer," said Prof Danforth. "But you might not, as a person casually flipping through Instagram, be as good at detecting depression as you think."
A key finding was that the computer was able to detect signs of a person's depression in photos posted before the problem was diagnosed.
Science news in pictures

Show all 20
However, Prof Danforth believes the technology raises ethical and moral questions to do with privacy.
"We have a lot of thinking to do about the morality of machines," he said. "So much is encoded in our digital footprint. Clever artificial intelligence will be able to find signals, especially for something like mental illness."
Press Association
Register for free to continue reading
Registration is a free and easy way to support our truly independent journalism
By registering, you will also enjoy limited access to Premium articles, exclusive newsletters, commenting, and virtual events with our leading journalists
Already have an account? sign in
Join our new commenting forum
Join thought-provoking conversations, follow other Independent readers and see their replies