Elon Musk unveils solar panels resembling traditional roofing tiles
The energy they produce can power electricty sockets, a fridge and lights in a four bedroom house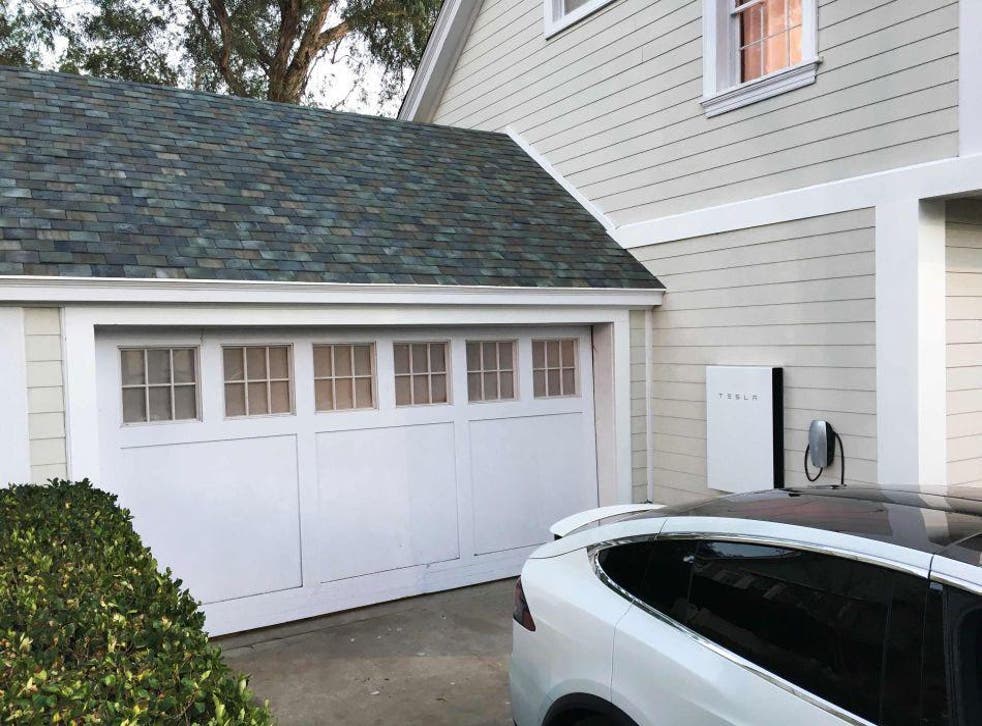 Solar panels that also act as roofing tiles have been unveiled by Elon Musk, chief executive of energy storage and car company Tesla.
The tiles are intended to be an attractive, simple and cost effective option for consumers moving to solar energy.
"The key is it needs to be beautiful, affordable, and seamlessly integrated," said Mr Musk said at the unveiling, which took place on a former set of television programme Desperate Housewives.
He continued: "If all those things are true, why would you go in any other direction?"
Although they are made of glass, they will be available in several patterns which closely resemble traditional roofing tiles, such as slate and terra cotta.
They will also be stronger than traditional tiling and "should last longer than the house" they are on, according to Mr Musk.
Solar Technology in the UK

Show all 7
However, the tiles only collect 98 per cent of the energy that traditional solar panels provide, though Tesla is working on improving the coatings of the tiling, which may improve efficiency.
A price was not released for the product but Mr Musk said it would be cheaper than fitting a normal roof and solar panels.
In addition to the tiles, an energy storage unit called the Powerwall 2 was shown off. Its main purpose is store reserve energy generated by the solar roofing. The energy from this $5,500 device can power electric sockets, a fridge and lights in a four bedroom house for one day.
The products will be rolled out in 2017.
Join our new commenting forum
Join thought-provoking conversations, follow other Independent readers and see their replies