'Exploding' cancer cells: Scientists discover new way to combat the disease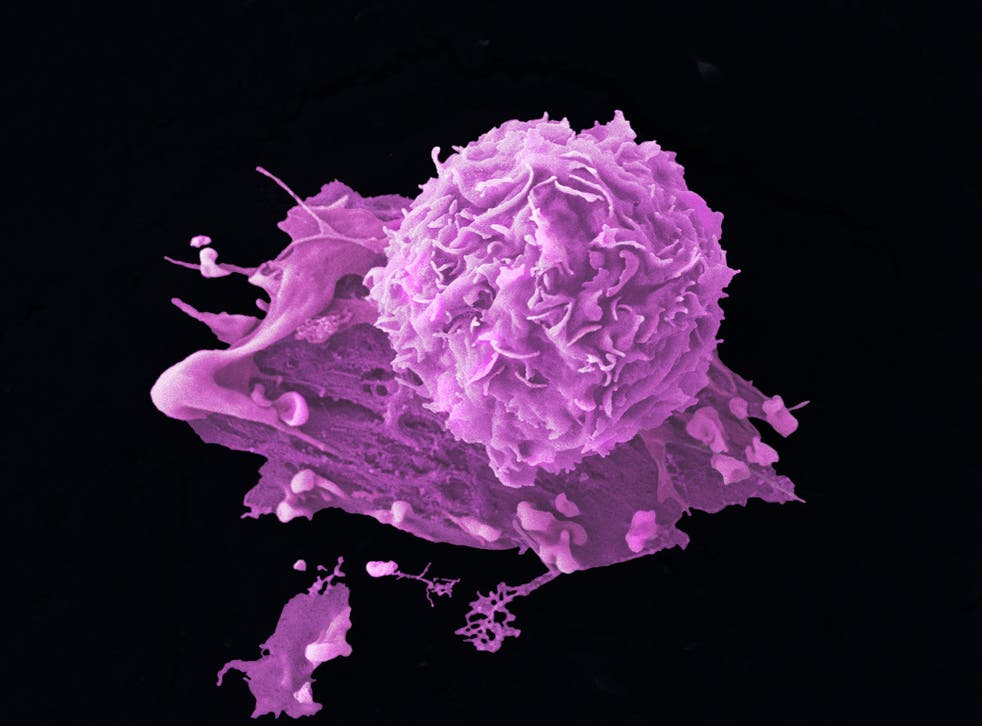 Scientists in Sweden have discovered what they are calling "an entirely new mechanism" for fighting cancer - by "exploding" cancer cells.
Cancer experts at the Karolinska Institute in Stockholm said they had been able to reverse the growth of brain tumours in mice by giving them a substance called Vacquinol-1, which can be taken in tablet form.
It was found that Vacquinol-1 molecules initiated a process in the cancer cells called vacuolization - in which the cell carries substances from outside into its interior - to go into overdrive, leading to the outer wall of the cell collapsing, and causing the cell to "explode" and die.
Their study was carried out on mice with a common type of brain tumour known as glioblastoma but scientists said it might have the potential to be applied to other types of cancers, and in humans.
The discovery is the culmination of a long search for new cancer treatments, during which scientists exposed tumour cells to hundreds of different molecules to analyse the effect. Vacquinol-1 has been isolated as the most successful and researchers said they wanted to move quickly to phase 1 trials in humans.
Mice with transplanted human glioblastoma cells were made to ingest the substance for five days. Six out of eight mice which took the substance were still alive after 80 days, compared to just 30 days on average for mice in the control group.
"This is an entirely new mechanism for cancer treatment," said Patrik Ernfors, professor of tissue biology at the Karolinska Institute. "A possible medicine based on this principle would therefore attack the glioblastoma in an entirely new way."
Join our new commenting forum
Join thought-provoking conversations, follow other Independent readers and see their replies