'Hello, Comet!': jubilation as Rosetta probe becomes first to orbit around comet
"Today's achievement is a result of a huge international endeavour spanning several decades,"  says ESA's Alvaro Giménez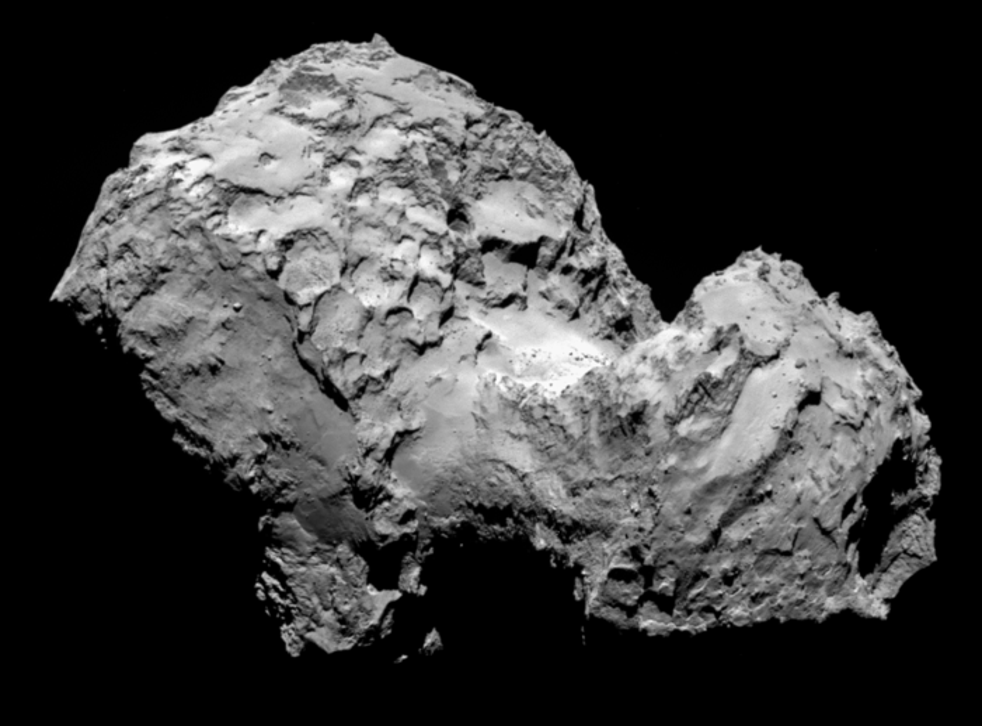 Europe's Rosetta spacecraft has successfully entered into a powered orbit around the comet 67P in what is a historic end to a 10-year chase.
Mission controllers at the European Space Agency (ESA) waited 22 minutes for radio signals from Rosetta to travel the 550 million kilometres back to Earth, confirming that their pre-programmed manoeuvres had gone as planned.
"After ten years, five months and four days travelling towards our destination, looping around the Sun five times and clocking up 6.4 billion kilometres, we are delighted to announce finally 'we are here'," says Jean-Jacques Dordain, ESA's Director General.
The probe is now orbiting the comet in a triangular trajectory at roughly walking speed and will hold this pattern for 15 months, analysing information about 67P's gravity field while it prepares for the launch of Philae – a 100kg lander that will grapple onto the comet with explosive harpoons.
This launch will be the next major challenge for the Rosetta team – a task that will be all the trickier for the unusual 'rubber duck' shape of comet 67P (above).
Photos of the icy celestial body have shown that it seems to be made from two fused parts and is approximately 3.5km by 4km in area. Its gravity is so weak that Rosetta will need to adjust its orbit every couple of days using thrusters to stay alongside.
"Arriving at the comet is really only just the beginning of an even bigger adventure," said Sylvain Lodiot, ESA's Rosetta spacecraft operations manager.
"[There are] greater challenges still to come as we learn how to operate in this unchartered environment, start to orbit and, eventually, land."
Join our new commenting forum
Join thought-provoking conversations, follow other Independent readers and see their replies