Mad cow disease leads to hyper-aggressive wolves terrorising Spanish farmers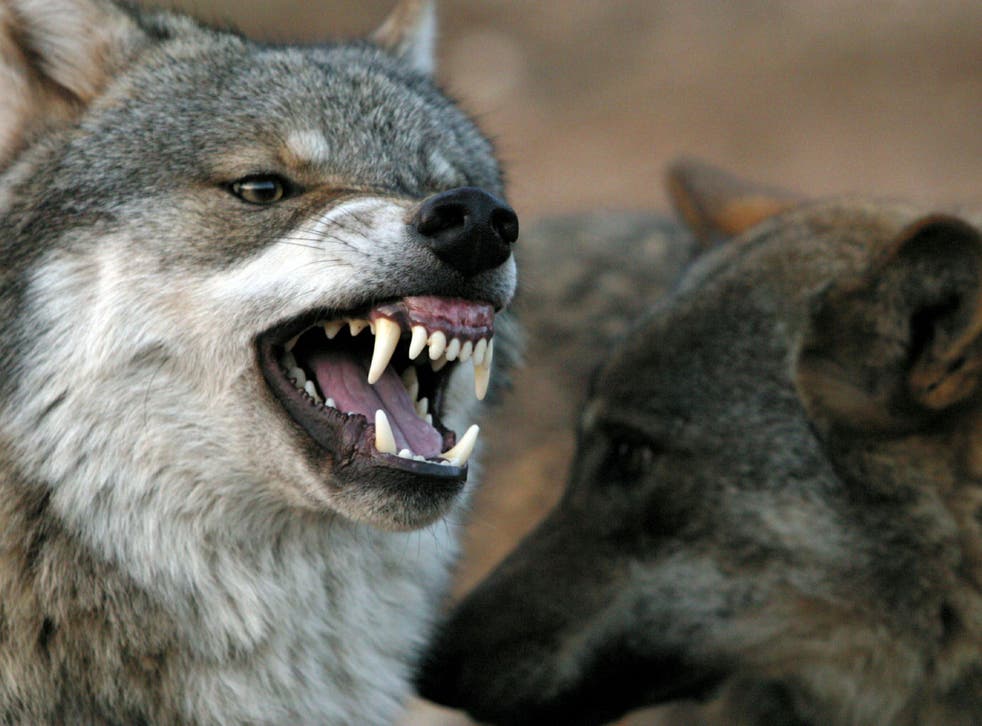 Wolves have become far more aggressive because of measures instituted to prevent mad cow disease, researchers have said.
Iberian wolves in north-west Spain used to live off the abandoned bodies of dead animals. But 15 years ago, a rule was introduced to ban farmers from leaving the carcasses to rot on their land — and so wolves had to hunt for their food elsewhere.
Since then, they have been aggressively hunting deer, boar and wild ponies — and attacking cattle.
The law was one measure introduced to curb the spread of the cattle brain disease bovine spongiform encephalopathy (BSE). Known as "mad cow disease", the lethal infection can be transmitted to humans and emerge as variant Creutzfeldt-Jakob Diease (vCJD).
Scientists who studied wolf diets before and after the ban found that carrion consumption had fallen by up to 67% among wolves in Galicia.
Felipe Barcena, one of the Spanish researchers from the University of Santiago de Compostela, said: "An increasing number of roe deer and Galicia's significant wild pony population both softened the blow when cattle carrion disappeared, allowing for a change in the wolf's diet and strengthening its predatory niche."
Consumption of wild ponies had grown by 96% since the 1970s and for the period December to March had risen five-fold. In the western part of Galicia, wild ponies were now the wolf's primary prey.
While sheep and goats appeared to contribute little to the wolf's diet, attacks on cows had increased despite cattle numbers in the region falling by 37%.
There had been an "increase of damage in cattle farming", said Mr Barcena.
Conflict with farmers is making it more difficult for the wolves to co-exist with humans and threatening their conservation, according to the researchers writing in the journal Environmental Management.
Science news in pictures

Show all 20
"Habitat restoration work will be needed in order to provide the wolves with a diverse and plentiful source of wild prey, which is essential if this canine population is to survive natural and artificial changes to its habitat, and if conflicts with livestock are to be reduced," said the authors.
They added that the regulations affecting carcasses should be made more flexible, allowing the bodies of some farm animals to be left for the wolves and vultures on large remote ranches.
"It seems more logical than disposing of them in rubbish tips," the researchers concluded. "But this measure must first be properly assessed."
Additional reporting by Press Association
Join our new commenting forum
Join thought-provoking conversations, follow other Independent readers and see their replies