Male contraceptive jab works as well as the pill - and can even increase libido
Yet significant number of side effects halts trial early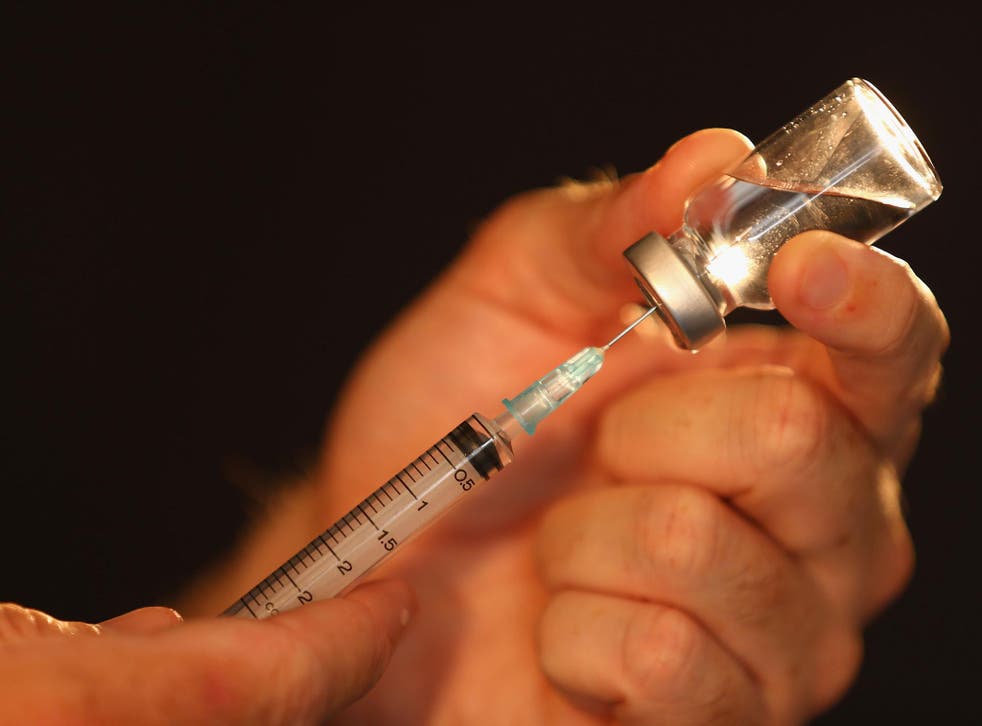 A male contraceptive jab which lowers sperm count has proved 96 per cent effective in a new study – almost as effective as the female pill.
The groundbreaking trial could lead to the rebalancing of the burden of responsibility for birth control between the genders after a decade where the obligation has been increasingly borne by women.
Yet a significant number of side effects, including depression, acne, and heightened libido caused 20 men to drop out and ultimately led to the trial stopping early.
The injection was 96 per cent effective at preventing pregnancies among couples during a year-long trial, with only four pregnancies taking place out of the 266 couples that tested out the drug. The resulting pregnancy rate of 1.57 per 100 users is comparable to that of the combined contraceptive pill, which has a rate of less than 1 pregnancy per 100 women who use it.
The jab contains two hormones: progestogen that blocks sperm production by acting on the brain's pituitary gland and testosterone that counterbalances the resulting reduction in male hormones.
After the trial, three in four of the men said they would be willing to continue using the injection.
Couples used both the injections and other methods of birth control for an initial period before entering the study's "efficacy phase" where they relied on the injections alone. During this period the men were given injections every two months for over a year.
The research is published in the Endocrine Society's Journal of Clinical Endocrinology & Metabolism.
Co-author on the paper Mario Festin, from the World Health Organisation, said in a press release: "The study found it is possible to have a hormonal contraceptive for men that reduces the risk of unplanned pregnancies in the partners of men who use it."
"More research is needed to advance this concept to the point that it can be made widely available to men as a method of contraception.
"Although the injections were effective in reducing the rate of pregnancy, the combination of hormones needs to be studied more to consider a good balance between efficacy and safety."
UK news in pictures

Show all 50
Chris Barratt, professor of reproductive medicine at the University of Dundee said: "This is high quality research from a very experienced group of investigators – and as there has been no progress in male contraceptives for 40 plus years this is a very significant and welcome development."
Join our new commenting forum
Join thought-provoking conversations, follow other Independent readers and see their replies