Men adopt 'traditional views on gender roles' after becoming a father for first time, study finds
Parenthood found to change attitude towards division of care and housework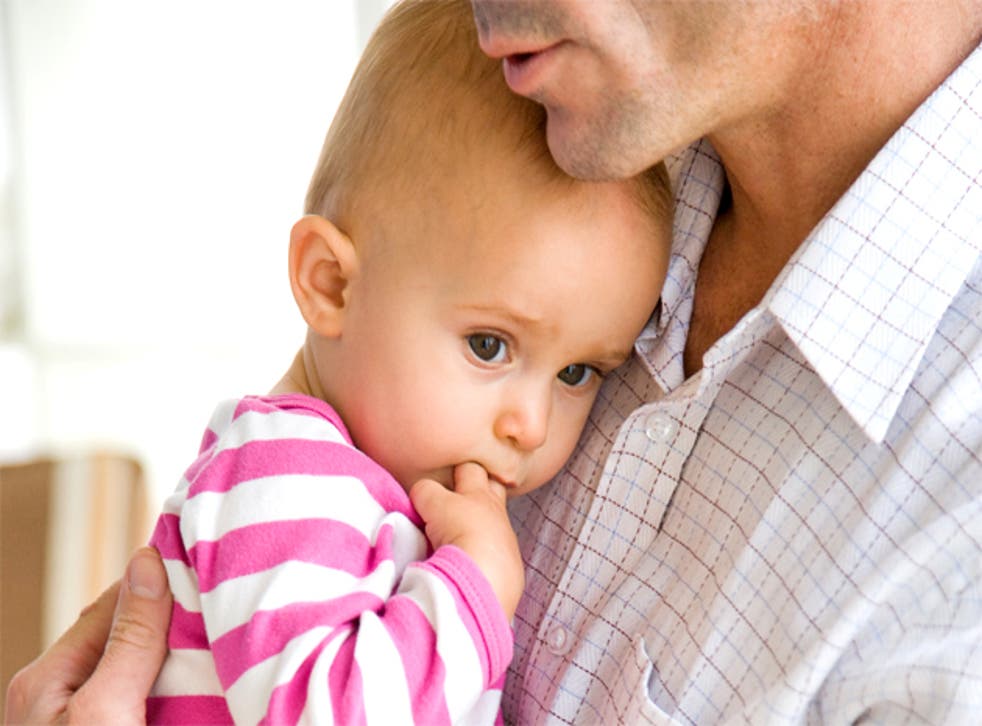 Men become significantly more conservative in their attitudes towards women's roles in the home following the birth of their first child, research shows.
A study of 1,800 new parents shows many fathers soon adopt more stereotypical views on motherhood, as well as the division of housework and care-giving. The shift towards traditional gender attitudes can also be seen among women on some subjects, but they also become more liberal on others.
The shift towards traditional views of the family is more pronounced in men – and presents across a broader range of issues.
The findings of the Australian social scientist Janeen Baxter are published today on the Children and Family blog.
Men and women were asked their opinions on a series of statements about parenthood before and after the birth of their first child. They then rated them on a score of one to seven, where one signifies strong agreement and seven strong disagreement.
Both men and women showed less support after having children for the idea that housework and care of children should be shared equally if both partners work. While on average women strongly agreed with the idea, their mean level of disagreement increased from 1.6 to 1.8. For men, who were already less supportive of sharing the household burden, it went from 2.1 to 2.3.
After giving birth, women showed a 4 per cent increase in how favourably they viewed the idea that "a working mother can establish just as good a relationship with her children as a mother who does not work for pay". Men, meanwhile, were on average 0.1 per cent less supportive of the idea.
Professor Baxter, of the Institute for Social Science Research at the University of Queensland, said new fathers "became more consistently traditional in their views on gender roles".
Though her sample of parents was in Australia, Professor Baxter believes her research is also relevant in Britain. "Data from other countries suggests that many Western societies – the US, UK, New Zealand and Canada – would see similar results," she said. The reasons for the shift in opinion post-birth are cultural, according to Professor Baxter. "I am disinclined to support a biological explanation, because such sexist shifts do not occur in some, particularly non-Western, societies, where care of young children is more equally shared, not just between men and women but across communities.
"It seems more likely that the way we organise work, parental leave arrangements, schools and social networks create structural barriers to involved fatherhood and also encourage the traditional social construction of women's mothering role.
"Whether you are male or female, you have to be very confident and persistent against overwhelming odds not to conform amid such powerful messaging."
Diane Elson, who chairs the Women's Budget Group and is emeritus professor of sociology at the University of Essex, said company policies were a huge influence on parents' attitudes.
"You have to consider the policies of employers on working hours, flexible working and part-time working for men. There are a lot of policies that make it a whole lot harder for men share equally in parenting."
Join our new commenting forum
Join thought-provoking conversations, follow other Independent readers and see their replies