MH17 Malaysia Airlines crash: Tributes paid to world-renowned AIDS researcher on board stricken plane
Professor Lange, 59, was a clinical researcher from the Netherlands specialising in HIV therapies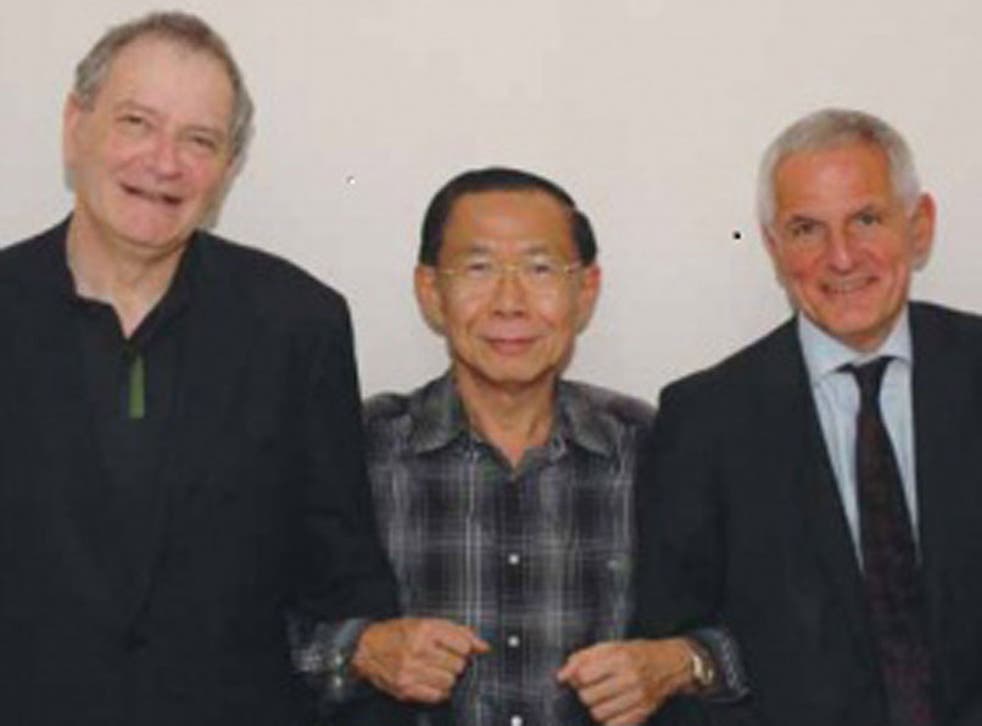 Friends and colleagues of Professor Joep Lange, a world-renowned Aids researcher who was on board the stricken Malaysian flight, paid tribute yesterday to his "tireless" efforts towards defeating HIV/Aids.
Professor Lange and his wife Jacqueline van Tongeren were among about 100 passengers on flight MH17 who are believed to have been on their way to the 20th International Aids Conference in Melbourne, Australia.
Professor Lange, 59, was a clinical researcher from the Netherlands specialising in HIV therapies and was a past president of the International Aids Society, which organised the Melbourne conference, and had a distinguished track record in pioneering HIV treatments.
Professor David Cooper of the University of New South Wales, a close colleague and friend of Professor Lange, issued a statement that confirmed that the Dutch scientist and his wife were on board the Malaysian aircraft.
"Joep had an absolute commitment to HIV treatment and care in Asia and Africa. The joy in collaborating with Joep was that he would always bring a fresh view, a unique take on things, and he never accepted that something was impossible to achieve," Proefessor Cooper said.
Francoise Barre-Sinoussi, who shared a Nobel Prize for discovering HIV, said: "Joep was a great professional but more than that, he was a wonderful human being. It will be a terrible loss for us…I feel totally devastated."
Jeremy Farrar, the director of the Wellcome Trust research charity led the tributes from the UK: "Joep was a great clinical scientist, and a great friend of the Wellcome Trust who has long been a valued adviser. He was also a personal friend.
"He is a great loss to global health research. The thoughts and sympathies of all of us at the Trust are with his family and other families who have lost loved ones in this tragedy," Dr Farrar said.
Peter Piot, a veteran Aids researcher and director of the London School of Hygiene and Tropical Medicine, said he was devastatd by the loss of his colleague on flight MH 17.
"My good friend Prof Joep Lange was one of the most creative AIDS researchers, a humanist, and tireless organiser, dedicated to his patients and to defeating AIDS in the poorest countries," Dr Piot said.
"Global health and the AIDS response have lost one of their great leaders. Joep and his partner Jacqueline will be dearly missed. My deepest condolences are with the families and friends of all those lost in this tragedy," he added.
Andrew Phillips, professor of HIV epidemiology at UCL, said: "Joep was a highly influential HIV researcher who made a huge contribution over the past three decades and those of us working in the field who knew him personally are feeling an enormous sense of loss of a much valued colleague."
Other conference delegates who were on the flight included Ms van Tongeren, a board member of the action group ArtAids, and Glen Thomas, 49, a former BBC journalist who moved from Blackpool to Geneva to work for the WHO as a press officer.
Other passengers included Aids lobbyist Pim de Kuijer and researchers Martine de Schutter and Lucie van Mens, it was reported.
The International Aids Society said in a statement yesterday that it is continuing to work with the authorities to clarify who was on the flight en route to the conference."In recognition of our colleagues' dedication to the fight against HIV/AIDS, the conference will go ahead as planned and will include opportunities to reflect and remember those we have lost," the statement said.
It is the second time the international body of Aids scientists has lost a senior colleague in an airline disaster. Jonathan Mann, a former head of the WHO's global Aids programme, died in a Swiss-air crash in 1998.
Join our new commenting forum
Join thought-provoking conversations, follow other Independent readers and see their replies