Coronavirus: Nasa using 50s-style 3D glasses to control Curiosity rover on Mars while team is working from home
The remote working stakes have just gone up a notch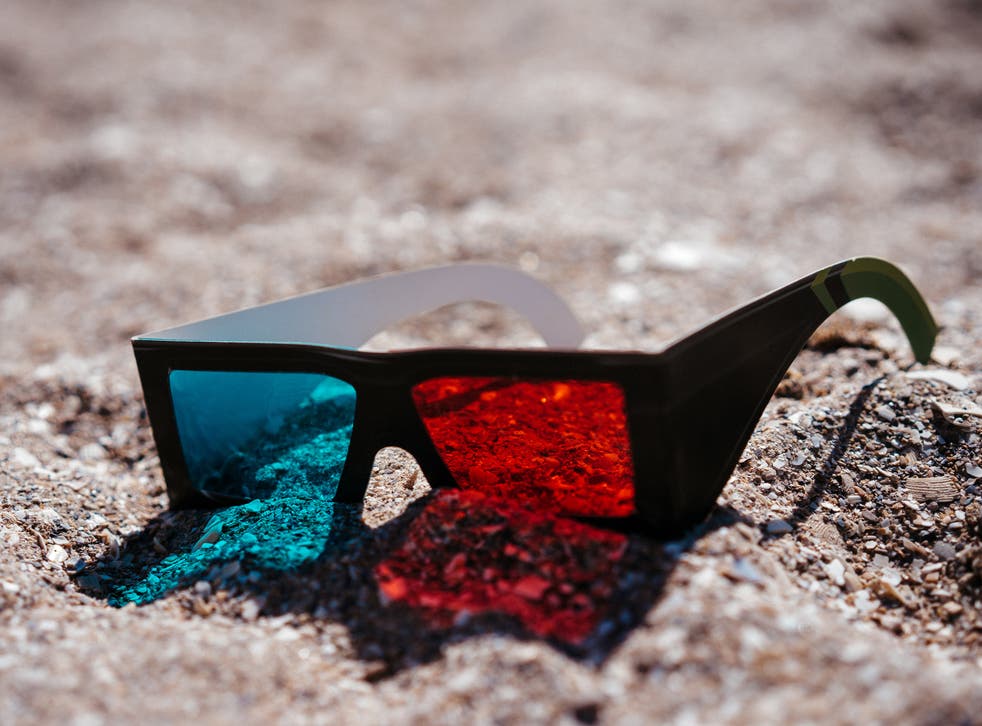 All over the world people have been forced to adapt to the challenges of remote working because of coronavirus.
An organisation you might have thought would have no trouble adjusting to the new conditions is Nasa – whose remote operations go to the farthest reaches of the solar system and beyond.
However, with teams of scientists working from their homes instead of in their state-of-the-art Jet Propulsion Laboratory (JPL) in California, the controllers of the Curiosity rover on Mars have apparently had to resort to a disarmingly low-tech solution to continue to drive the vehicle over the red planet.
Instead of the usual high-tech goggles, the Curiosity team are currently using 50s-style red-green 3D glasses to view the terrain on Mars and guide the rover.
Nasa explained how the situation came about.
In a post on their website, the organisation said: "The team began to anticipate the need to go fully remote a couple weeks before [the coronavirus lockdown] leading them to rethink how they would operate. Headsets, monitors and other equipment were distributed (picked up curbside, with all employees following proper social-distancing measures).
"Not everything they're used to working with at JPL could be sent home, however: Planners rely on 3D images from Mars and usually study them through special goggles that rapidly shift between left- and right-eye views to better reveal the contours of the landscape. That helps them figure out where to drive Curiosity and how far they can extend its robotic arm.
"But those goggles require the advanced graphics cards in high-performance computers at JPL (they're actually gaming computers repurposed for driving on Mars). In order for rover operators to view 3D images on ordinary laptops, they've switched to simple red-blue 3D glasses."
The space agency added: "Although not as immersive or comfortable as the goggles, they work just as well for planning drives and arm movements."
After successfully setting up their remote operation – apparently requiring numerous simultaneous online video conference groups – the team has already successfully carried out a planned drilling operation on Mars.
Nasa's groundbreaking decade of space exploration: In pictures

Show all 10
Curiosity science operations team chief Carrie Bridge said: "It's classic, textbook Nasa."
"We're presented with a problem and we figure out how to make things work. Mars isn't standing still for us – we're still exploring."
Join our new commenting forum
Join thought-provoking conversations, follow other Independent readers and see their replies