The Independent's journalism is supported by our readers. When you purchase through links on our site, we may earn commission.
New car seat sounds alarm when babies are left inside in bid to prevent heat stroke deaths
Is hoped the innovation will help protect children against heat related deaths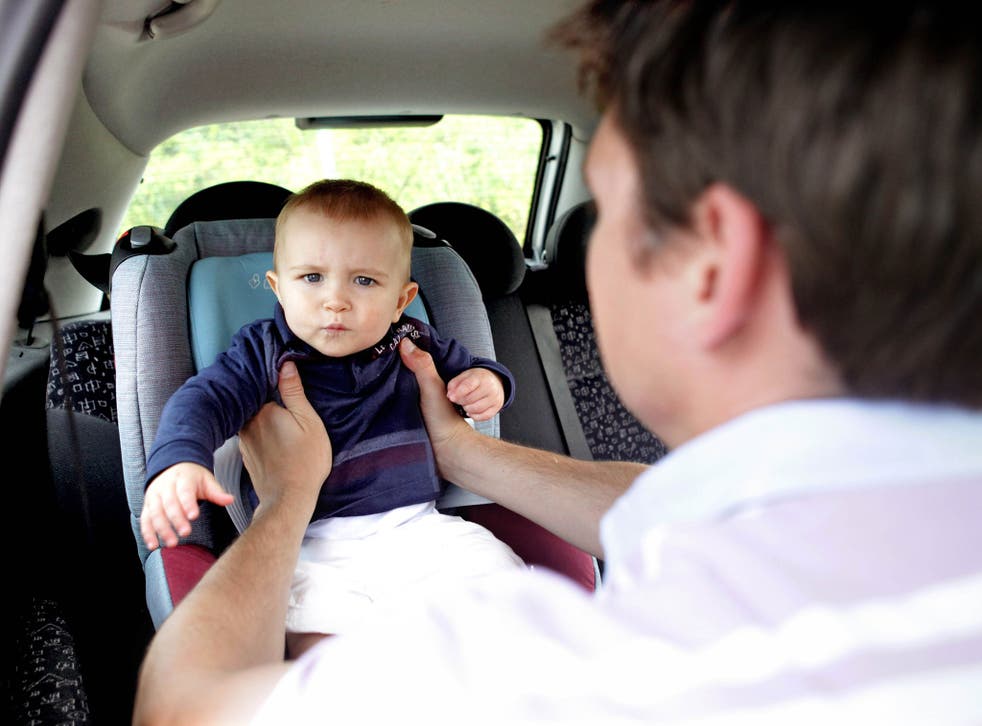 A car seat has been designed to prevent infant deaths occurring after parents accidentally leave their children inside hot cars.
The Evenflo Advanced SensorSafe baby seat was released on Thursday. It contains a wireless chip which sounds and alerts the driver if the car ignition is turned off but the baby's chest clip is not unbuckled.
It is hoped that the innovation will help protect children against heat related deaths resulting from them being left inside sweltering cars by parents.
The seat retails on the Walmart website for $149.
Sarah McKinney, Walmart's director of corporate communications, told Yahoo! Parenting: "This car seat will eliminate the chance of a baby being forgotten in a car. Our hope is that no one would ever need the SensorSafe system, but the reality is that one child dies every nine days" from being left behind in a vehicle."
Earlier this week, a Kansas woman rescued a two-year-old girl who was left inside a car in near 100 degree heat. She smashed the car window open with a tyre iron. The child received medical treatment at the scene and was not seriously injured.
Last month, 33-year-old father Justin Ross Harris was charged with felony murder and child cruelty after his baby son died of hypothermia in his locked car. He told authorities he had accidentally left the child inside his car outside his office for seven hours whilst he was working and only noticed the infant when he returned to his vehicle at the end of the day.
Join our new commenting forum
Join thought-provoking conversations, follow other Independent readers and see their replies