New evidence backs papyrus suggesting Jesus had a wife - and Mary Magdalene was a disciple
A German professor has claimed the 'Gospel of Jesus's Wife' is a forgery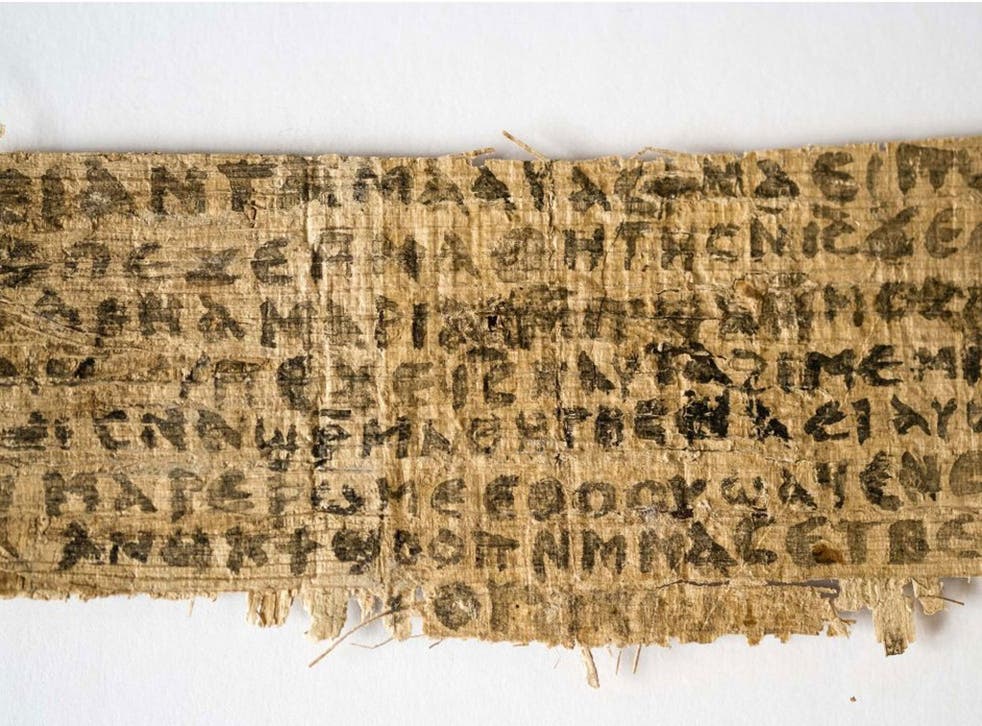 New tests on a highly controversial papyrus fragment may add credence to evidence suggesting Jesus had a wife.
The so-called "Gospel of Jesus's Wife" is a fragment of Coptic text no bigger than a business card, in which a translated line refers to Jesus saying the words "my wife", as well as referencing a disciple called "Mary".
Last year a study dated the fragment from between the sixth and ninth centuries AD – but a German professor has since suggested that similarities between the "gospel" and another papyrus mean both are in fact forgeries.
Christian Askeland, a research associate with the Institute for Septuagint and Biblical Research in Wuppertal, Germany, said radiocarbon dating showed the second papyrus, from the Gospel of John, was written 1,200 years ago in a language that had been extinct for 300 years.
He said this showed it was a forgery and, by virtue of the fact they were likely written by the same artisan, so was the "Gospel of Jesus's Wife".
Now, researchers at Columbia University are running new tests on the ink used on the papyrus, and say that early results rule out Askeland's theory.
Columbia's James Yardley told Live Science: "In our first exploration, we did state that the inks used for the two documents of interest [the John papyrus and the Gospel of Jesus's Wife] were quite different. The more recent results do confirm this observation strongly."
Yardley said he would reveal no more until the research is published, at which point Askeland will have the opportunity to respond.
But while it suggests the "gospel" is more likely to be genuine, it doesn't solve the dispute over what that would mean for Christianity.
Professor Karen King, an expert from Harvard Divinity School who announced the discovery of the text in 2012, said that while the scroll did not definitively prove that Jesus was married, it could shed light on early Christian debate about whether "the ideal mode" of life was a celibate one.
She said last year that the "main topic" of the papyrus was whether women who were mothers and wives could be disciples.
"This gospel fragment provides a reason to reconsider what we thought we knew by asking what the role claims of Jesus's marital status played historically in early Christian controversies over marriage, celibacy, and family," she said.
Join our new commenting forum
Join thought-provoking conversations, follow other Independent readers and see their replies