Partial solar eclipse blocks out the sun, as stargazers get ready for blood moon and supermoon
The eclipse was only visible in southern Africa – but is set to be followed by much more spectacular events later this month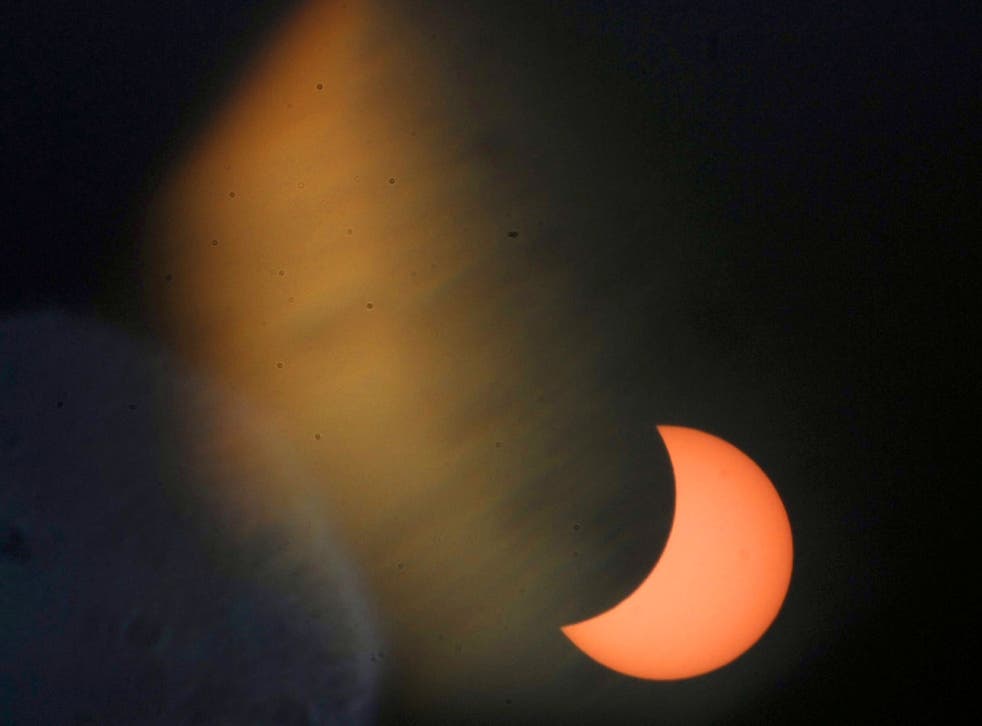 A partial solar eclipse has blocked out the sun, the first part of a month of stunning astronomical events.
The second solar eclipse of the year happened this morning, leaving stunning views over southern Africa and Antarctica.
But it is likely to be eclipsed itself by a rare astronomical event at the end of the month – a so-called supermoon where it will appear far bigger than usual, and a lunar eclipse that will mean that it is blocked out. The events are set to be so spectacular that some online have even taken to claiming they signal the end of the world.
The solar eclipse was only visible in the sky to those in the southern part of Africa – including people in South Africa, Mozambique, Zambia, Zimbabwe and Madagascar – and in Antarctica. But livestreams and photos allowed anyone to tune into the eclipse as it happened, and stunning pictures have been shared after the event.
The next solar eclipse will happen on March 9, 2016, and will be visible in Asia, Australia and the Pacific and total in Sumatra, Borneo, Sulawesi, Pacific. That eclipse will be almost exactly a year after the last one – a total eclipse that was visible across Europe.
But that's far from the next exciting astronomical event in the calendar. On the night of September 27-28, there will be a number of strange goings in the sky – both a lunar eclipse and a super moon, which will mean that the moon is at the darkest and lightest it has been all year, in the same night.
And in 2017, there will be a solar eclipse over America that will bring the biggest single movement of people for tourism in human history.
Join our new commenting forum
Join thought-provoking conversations, follow other Independent readers and see their replies