Scientists develop technique that could stop a genetic disease being passed on to future generations
The breakthrough would offer an alternative to the 'three-parent' IVF baby approach that has recently been made legal in Britain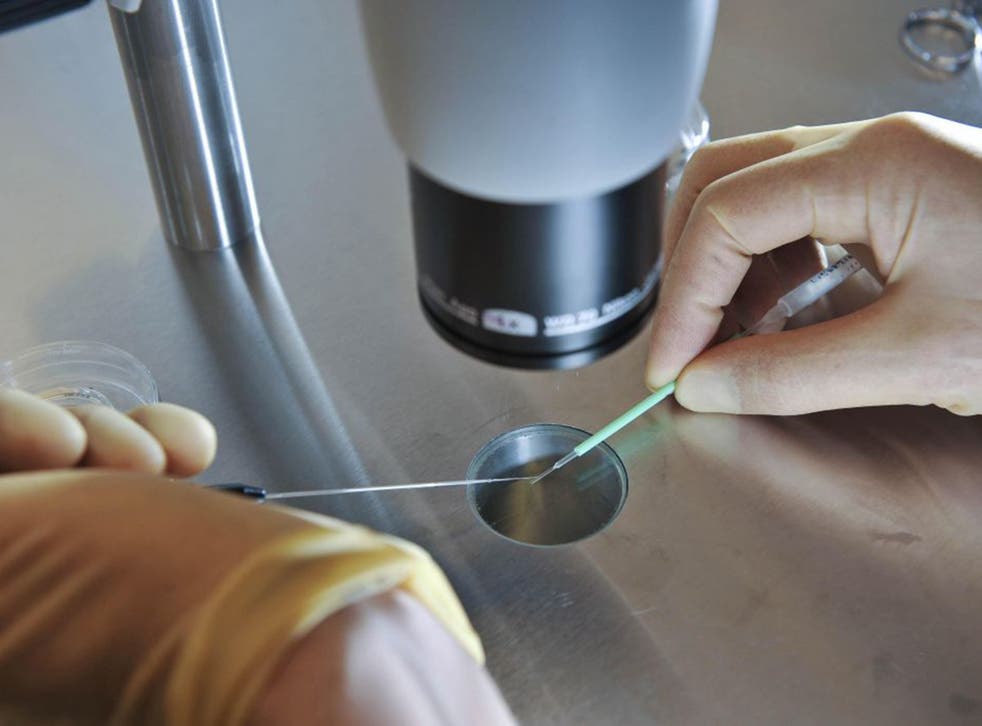 Scientists have developed a technique that could stop a genetic disease being passed on to future generations; it would offer an alternative to the "three-parent" IVF baby approach that has recently been made legal in Britain.
The researchers have shown that it is possible to edit the genome of the mitochondria – the microscopic "power packs" of the cells – to eliminate the DNA mutations responsible for the inherited mitochondrial diseases.
A study on laboratory mice showed that it was possible to get rid of many of the harmful mutations of the mitochondrial DNA so that the offspring did not carry the same defects as their mothers: mitochondrial mutations are passed solely through the maternal line.
The scientists said the process could eventually be used to help women carrying such mutations to have healthy babies without recourse to mitochondrial donation. In this technique donor eggs from healthy women are used to create IVF embryos with genetic material from three people – the patient, her husband and the female egg donor.
The new technique uses a single injection of gene-editing molecules into a mother's egg cell or early embryos. It is simple enough to be easily implemented by IVF clinics around the world, said Juan Carlos Izpisua Belmonte of the Salk Institute for Biological Studies in La Jolla, California.
"Currently, there are no treatments for mitochondrial diseases. Our technology may offer new hope for mitochondrial disease carriers," Dr Belmonte said. "Since mutations in mitochondrial DNA have also been implicated in neurodegenerative disorders, cancer and ageing, our technology could potentially have broad clinical implications for preventing the transmission of disease-causing mutations," he added.
"We expect that this method will reduce the percentage of mutated mitochondrial DNA below the threshold for triggering mitochondrial disease in humans," he added.
The method uses enzymes to cut out the disease-causing mutations from the mitochondrial DNA. Tests on mice showed that enough mutated copies of mitochondrial DNA could be eliminated from the embryos of affected mothers for their offspring to be born healthy and free of the risk of passing on mutations to future generations.
Join our new commenting forum
Join thought-provoking conversations, follow other Independent readers and see their replies