Scientists genetically modify DNA of human embryo in effort to eliminate inherited diseases
The research by scientists in China raised ethical concerns about the possibility of creating 'GM humans'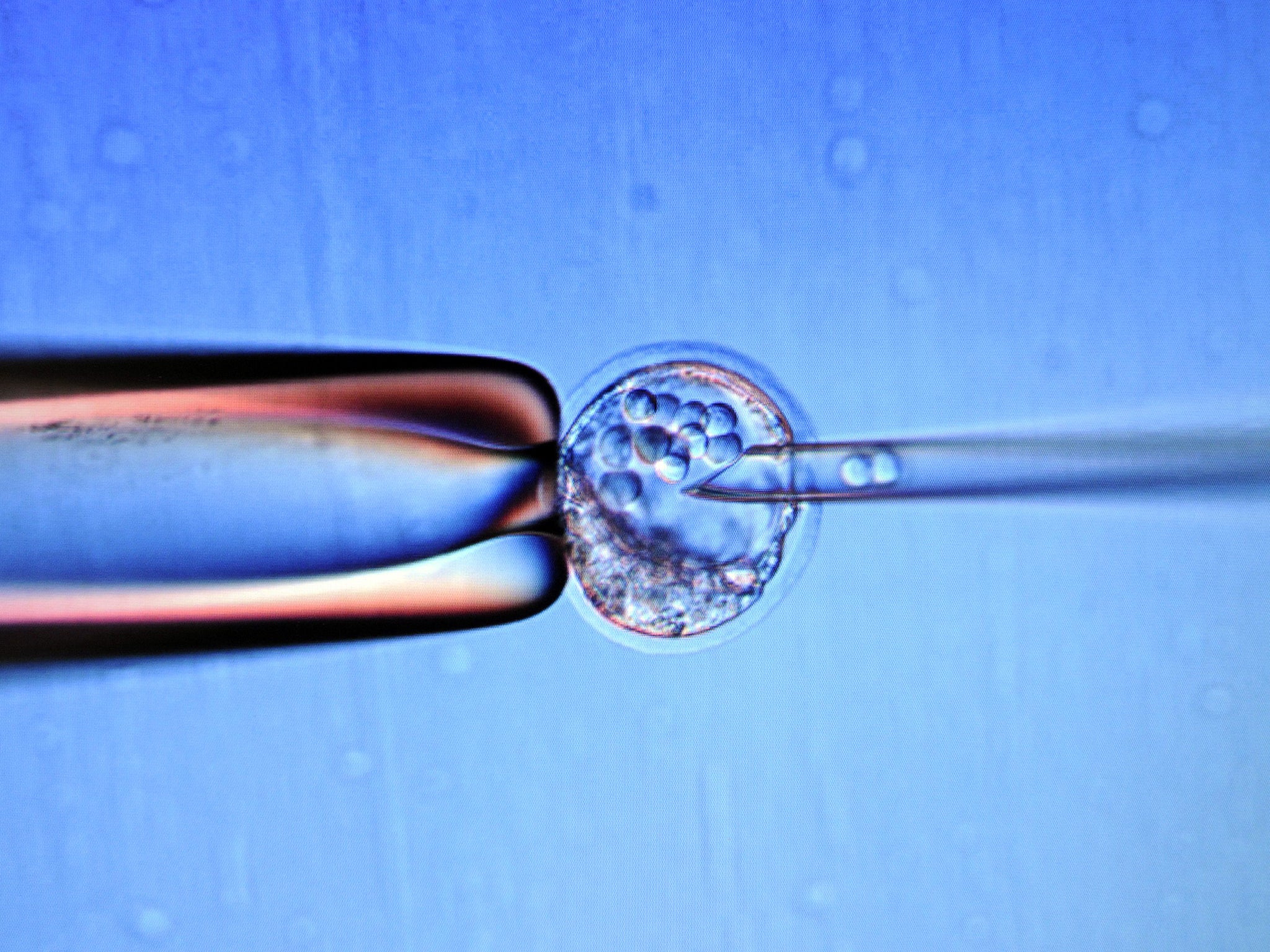 Scientists in China have attempted to genetically modify the DNA of an early human embryo for the first time using a revolutionary gene-editing technique that promises to eliminate inherited diseases from affected families.
The research however has raised ethical concerns about the possibility of creating "GM humans" and calls into question whether such attempts should be made without a wider international debate, with some researchers calling for a global moratorium.
Altering the genes within the cell nucleus of human embryos is illegal in Britain because of safety concerns over the long-term health effects on the children born as a result of germ-line genetic modification.
However, Parliament has recently changed the law to allow scientists to engineer human embryos with mitochondrial DNA from a donor egg, which would also result in germline therapy although the Government has insisted that this is not genetic modification.
Now, a team of scientists in China have announced that they have attempted to modify the nuclear genes of "non viable" human embryos to see whether it would be possible in principle to eliminate a defective gene and an inherited disease from future generations.
Junjiu Huang, a gene-function scientist at Sun Yat-sen University in Guangzhou, has published the study in an online journal Protein & Cell. He said his scientific paper had been rejected by Nature and Science because of ethical concerns, according to a news report in Nature, which is editorially independent of its scientific papers.
The Chinese researchers used one-day old IVF embryos that had been discarded because of chromosome abnormalities, which would have prevented any live births had any been transferred into a woman's womb.
Dr Huang and his team attempted to modify the gene responsible for a potentially-fatal form of anaemia called beta-thalassaemia using a gene-editing technique called Crispr-Cas9, which is a complex of enzymes that can "cut and paste" selected parts of the DNA molecule.
George Daley, a stem-cell biologist at Harvard Medical School in Boston, told Nature: "I believe this is the first report of CRISPR/Cas9 applied to human pre-implantation embryos and as such the study is a landmark, as well as a cautionary tale. Their study should be a stern warning to any practitioner who thinks the technology is ready for testing to eradicate disease genes."
Dr Huang injected 86 human embryos with the Crispr complex while they were at the one-cell stage. After growing to about eight cells, the embryos were analysed to see whether the attempted genetic modification had worked.
Some 71 embryos had survived and 54 were tested. Just 28 were successfully "spliced" by Crispr and a fraction of these had contained the replacement material. However, the researcher found "off target" effects, where the replacement genetic material did not insert at the correct location on the DNA molecule.
"If you want to do it in normal embryos, you need to be close to 100p per cent. That's why we stopped. We still think it's too immature," Dr Huang said.
"We wanted to show our data to the world so people know what really happened with this model, rather than just talking about what would happen without data," he told Nature.
Join our commenting forum
Join thought-provoking conversations, follow other Independent readers and see their replies