Sea sponge size of mini-van could be one of Earth's oldest animals
The creature, found 7,000 feet underwater in Hawaii, is the world's largest known sponge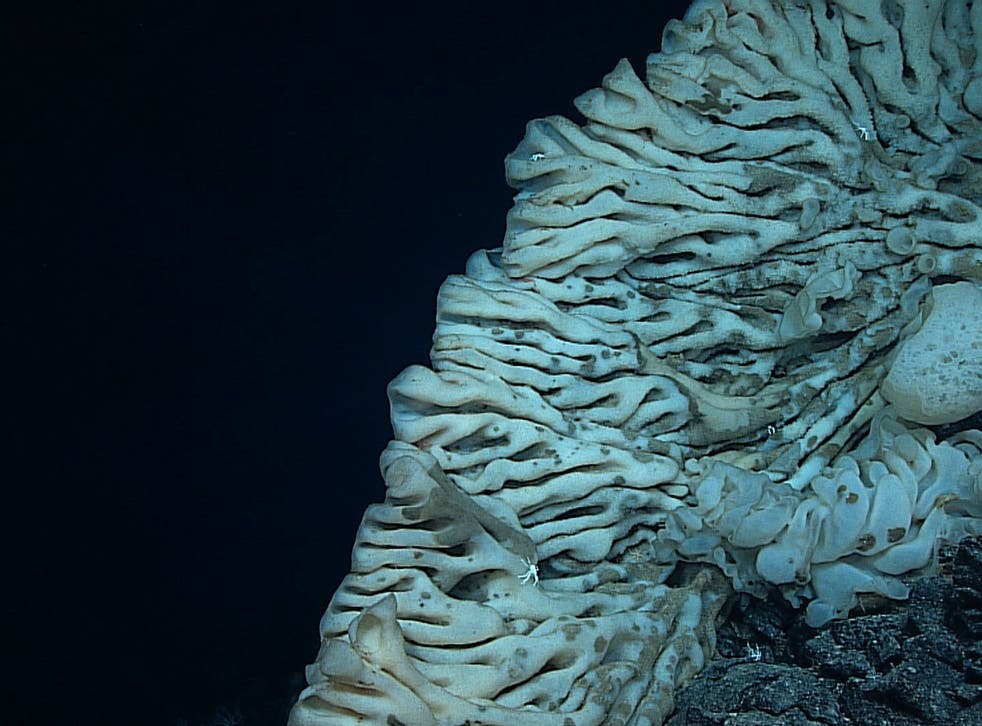 Scientists believe that a sea sponge the size of a mini-van found in the waters off Hawaii could be one of the oldest living animals in the world.
The rare sponge, discovered around 7,000 down in a marine conservation area of the shores of the Northwestern Hawaiian Islands, is a bluish-white colour with a brain-like appearance.
"It's probably in the order of centuries to millennia old," lead researcher Daniel Wagner told The Guardian.
The animal was found in the waters of the Papahanaumokuakea Marine National Monument, which is the largest protected conservation area in the United States and one of the largest in the world. It covers an area that is bigger than all the other U.S. national parks combined.
Scientists from the National Oceanic and Atmospheric Administration and the University of Hawaii studied the sponge for a year before releasing their findings.
No one has been able to identify which genus the sponge belongs to, despite samples having been sent to the world's top experts to identify. It has been called the largest documented sponge to date, however.
"Here's this animal that has presumably never been encountered before and it's enormous and that kind of bring up a little intrigue for deep water and what else exists down there," Christopher Kelley, program biologist at the Hawaii Undersea Research Lab said.
Earlier this year scientists at the Massachusetts Institute of Technology (MIT) discovered that the sea sponge is likely the first animal to have appeared on Earth.
Additional reporting by AP
Join our new commenting forum
Join thought-provoking conversations, follow other Independent readers and see their replies