From the Sex Pistols to Queen: A person's musical preference provides insight into how they think, says study
The study found that Sex Pistols fans are likely to be more organised, while Queen fans will probably respond better to other people's emotions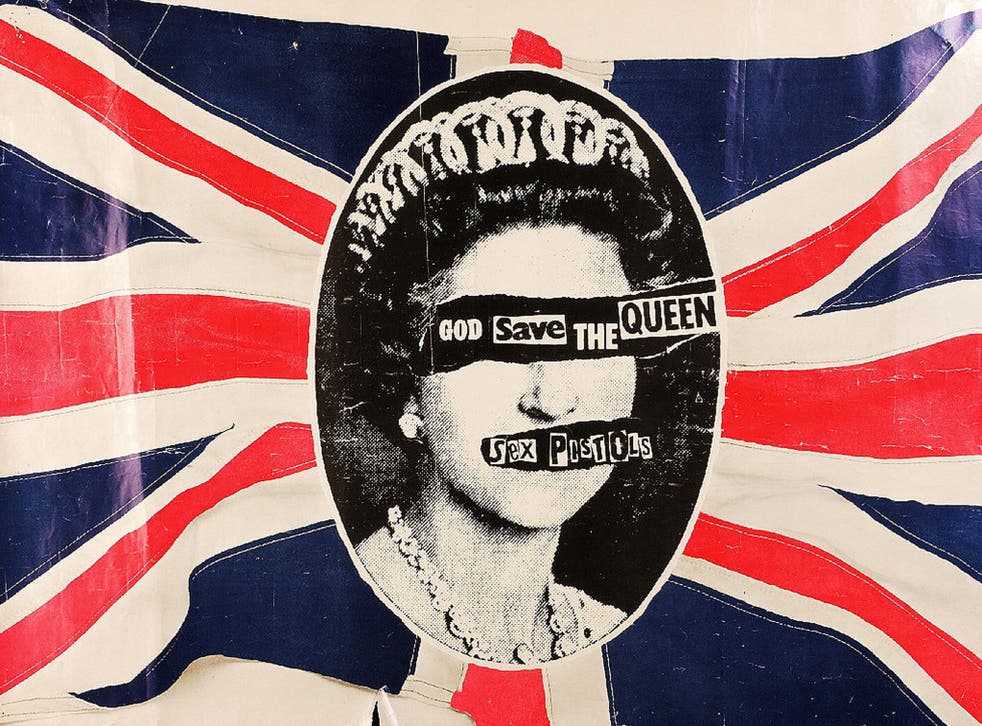 Are you empathetic or analytical? The answer could lie in your CD collection. Researchers from the University of Cambridge have established that a person's preference for particular musical artists – from Norah Jones to Metallica – can provide an insight into how they think.
The study found that fans of the Sex Pistols are likely to be more organised, while those who prefer Queen will probably respond better to other people's emotions.
The researchers believe that people fall somewhere on a broad spectrum that runs from "systemisers" (those who like to analyse rules and patterns in the world) to "empathisers" (those who focus on and respond to the emotions of others). And everyone's taste in music reflects where they sit on this scale.
In general, empathetic people prefer mellow music from R&B to soft rock and what the report called "unpretentious" music such as folk, as well as contemporary music, including electronica and Euro pop. They tend to go for reflective tunes or sad or depressing songs and those with emotional depth.
The study picked out tracks such as Jeff Buckley's version of "Hallelujah", Norah Jones's "Come Away with Me" and "Crazy Little Thing Called Love" by Queen as having a particularly high appeal to empathetic people.
Those at the other end of the scale were drawn to heavy metal and punk with tunes that had high energy, complexity and cerebral depth. These so-called "systemisers" are much more likely to enjoy "Enter Sandman" by Metallica, the Sex Pistols' "God Save the Queen" or "Concerto in C" by Vivaldi.
The analysis, titled "Musical Preferences Are Linked to Cognitive Styles" and published in the journal Plos One, also highlighted the finding that how a person thinks affects their musical preferences within individual genres. For instance, empathisers prefer mellow jazz while systemisers went for intense, complex and avant-garde jazz.
PhD student and trained jazz saxophonist David Greenberg, who led the study, said: "Although people's music choices fluctuate over time, we've discovered a person's empathy levels and thinking style predicts what kind of music they like.
"In fact, their cognitive style – whether they're strong on empathy or strong on systems – can be a better predictor of what music they like than their personality."
The study involved 4,000 participants recruited through the myPersonality Facebook application. It gave the participants psychology-based questionnaires, and they listened to and rated 50 musical pieces from 26 genres and sub-genres of music. Mr Greenberg said he wanted to find out what it was that made people listening to a new song press skip or repeat or buy it.
The researchers believe the findings could also have an impact on how streaming services tailor playlists for individual listeners. "A lot of money is put into algorithms to choose what music you may want to listen to, for example on Spotify and Apple Music," Mr Greenberg said. "By knowing an individual's thinking style, such services might in future be able to fine tune their music recommendations."
Jason Rentfrow, the senior author of the study, said: "This line of research highlights how music is a mirror of the self. Music is an expression of who we are emotionally, socially, and cognitively."
Empathisers: Mellow and melancholy
People who scored high on empathy liked music including mellow genres such as R&B, soft rock and adult contemporary. They were drawn to country, folk and singer-songwriters as well as contemporary music from electronica, Latin, acid jazz and Euro pop.
The researchers picked songs by Billie Holiday, Queen and Norah Jones as exemplifying empathetic tastes. That puts Brad Pitt, among the empathisers along with Thom Yorke, the Radiohead singer. James Corden and Dappy from N-Dubz have professed their admiration for Queen.
Empathisers preferred music that was low energy or had negative emotions such as sad or depressing characteristics. They were also drawn to music with emotional depth, that had poetic, relaxing and thoughtful features.
That would include J K Rowling who said the break-up of The Smiths "really affected me personally". Gordon Ramsay and Gordon Brown are on the list because they are partial to a bit of Coldplay.
Systemisers: High energy and fun
The Cambridge University scientists said systemisers were drawn to intense music, especially punk and heavy metal. They went for high-energy tunes with strong, tense, and thrilling elements, or positive emotions with animated and fun features.
The Sex Pistols, Metallica and Slayer among those favoured by systemisers. The actor Bradley Cooper has revealed his admiration for Metallica as has Michael Fassbender.
The new Culture Secretary John Whittingdale is also a self-confessed fan of heavy metal and punk; his favourite bands include Sham 69 and the Buzzcocks. Maybe there is hope for the arts as systemisers like music that features a high degree of cerebral depth and complexity.
Another Tory politician to fall within the group is the Mayor of London Boris Johnson who has professed his admiration for The Clash, a love he shares with Angelina Jolie. Noel Gallagher revealed on Desert Island Discs recently that he is somewhere in between after choosing the Sex Pistols, The Smiths and Pink Floyd.
Join our new commenting forum
Join thought-provoking conversations, follow other Independent readers and see their replies