Solar eclipse pictures: Best photos from the phenomenon seen around the UK and around the world
The eclipse looked like a grey, cloudy sky for much of the UK — but the eclipse looked spectacular like behind that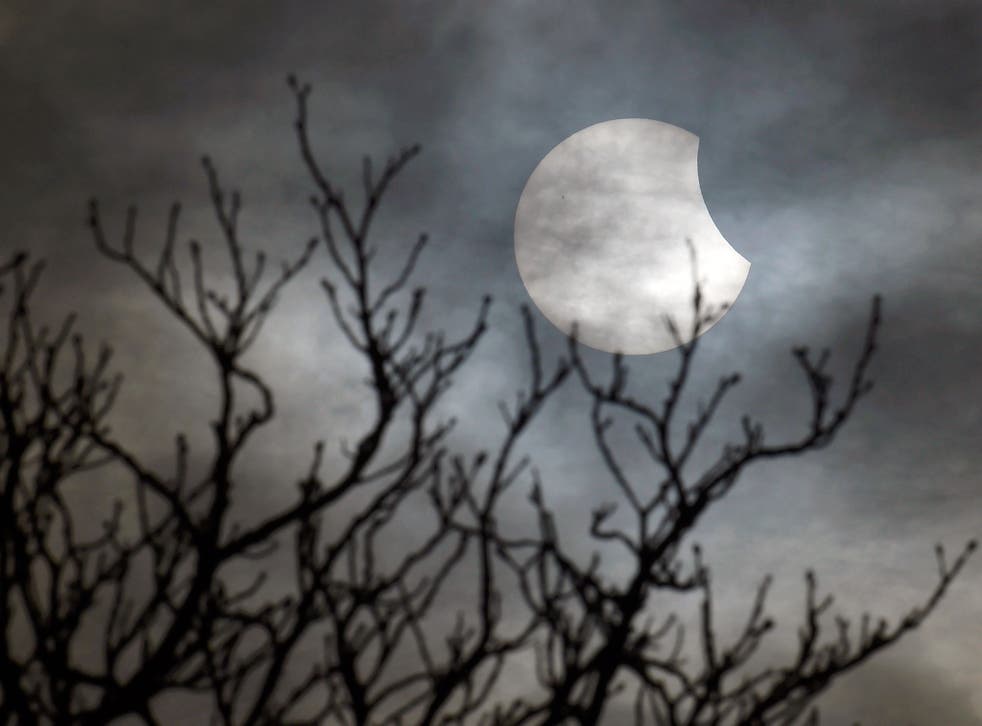 Many in the UK missed out on the eclipse, as a cold front brought a blanket of cloud that covered up the view. But for those who managed to sneak a picture through the holes in the clouds, the view was beautiful.
Across the south east and much of the north of England, not a huge amount of the spectacle was visible. But elsewhere, people got a stunning view of the celestial goings-on.
Svalbard, Norway
Liverpool, England
The north-west was partly hit by the cloud, but some there were able to sneak a picture of the eclipse as it happened.
Edinburgh, Scotland
Some of Scotland was hit by cloud, but the mistiness actually added to some of the effect in pictures taken in Edinburgh.
Plymouth, England
Some of the south had the good luck of avoiding the cloud, at least partly, and snapped pictures of the moon as it moved across the sun.
Sofia, Bulgaria
The eclipse was visible into mainland Europe, though was less total towards the East.
Northamptonshire, England
In some pictures of the event, the eclipse shines through the cloud — here spotted between breaks in Northamptonshire.
Greenwich, London, England
But it wasn't beautiful for everyone. People turning out to watch it at the Royal Observatory in Greenwich weren't so impressed.
Join our new commenting forum
Join thought-provoking conversations, follow other Independent readers and see their replies