SpaceX launch live: watch live stream of Elon Musk's Falcon 9 rocket mission
Launch begins at 11.05pm, but coverage set to begin before that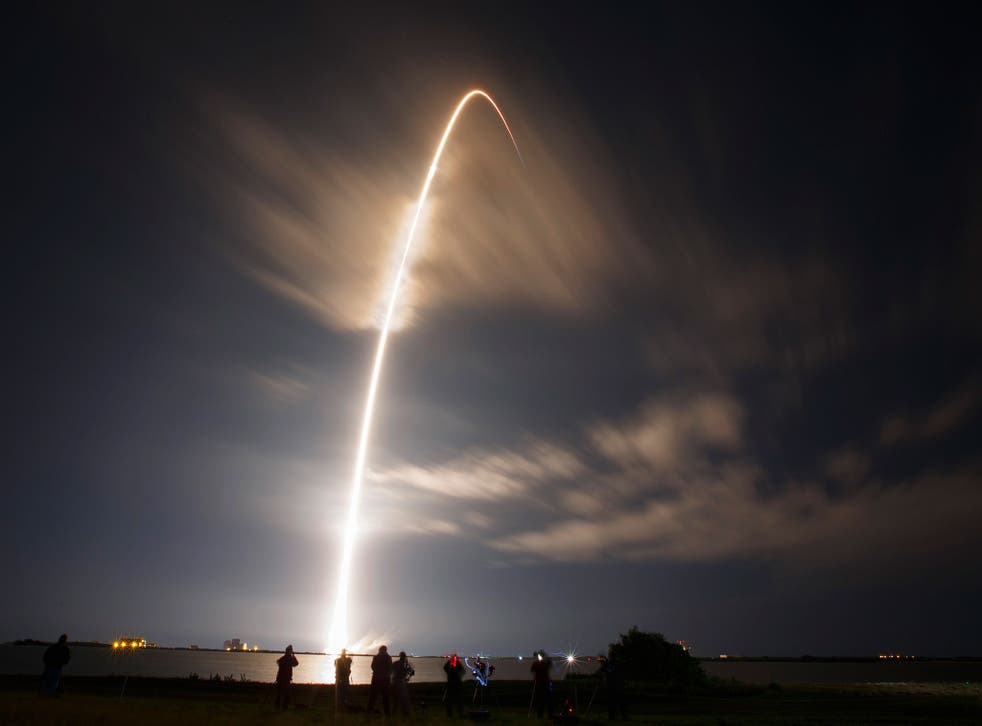 SpaceX is set to launch a pioneering mission this evening, potentially marking the future of space travel. It will attempt to send a rocket into space and then land it on a barge — and you can watch the whole thing live.
The launch will begin at 11.05pm, though coverage will begin before then. The rocket will take off, carrying a new observatory that it will drop off in space, and then head back down to try and land on the barge.
Broadcast live streaming video on Ustream
Last week saw two failed attempts to launch — and last month saw a spectacular failure to land, when the rocket exploded on impact.
It's possible that the launch will be called off once again, or that the company's attempt to land on the barge will fail. But if it doesn't, the development of rockets that can be landed and then re-used could bring about a new age of space travel.
Join our new commenting forum
Join thought-provoking conversations, follow other Independent readers and see their replies