Stephen Hawking: humanity needs to live in space or die out, physicist warns via hologram
Hawking has previously called space travel "life insurance" for the human race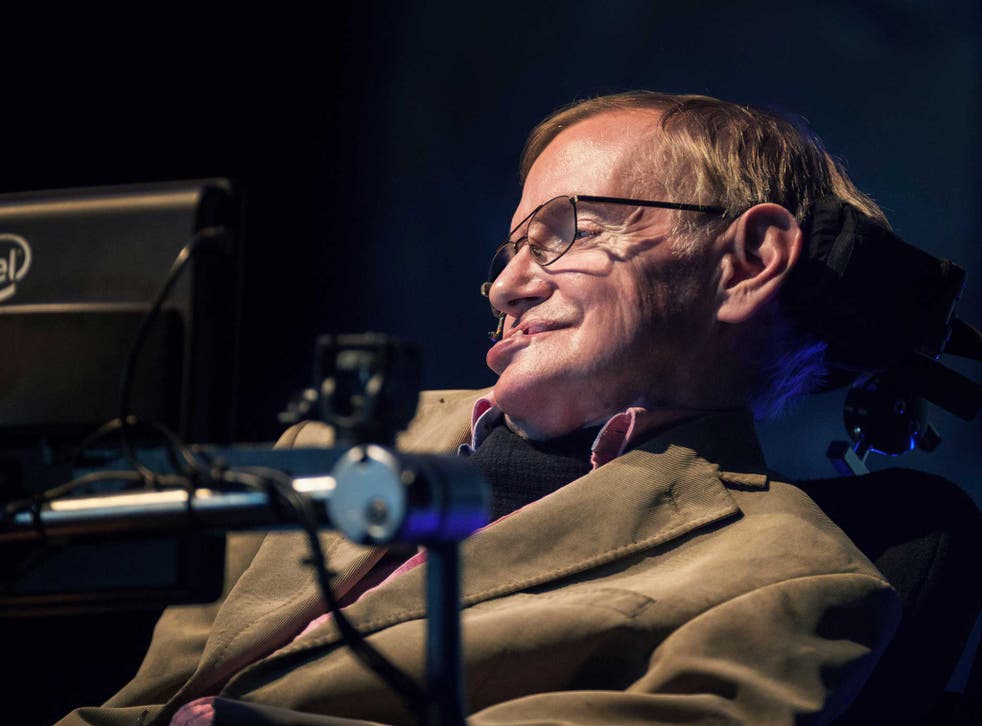 Humans should go and live in space within the next 1,000 years, or it will die out, Stephen Hawking has warned.
"We must continue to go into space for the future of humanity," Mr Hawking said. "I don't think we will survive another 1,000 years without escaping beyond our fragile planet."
Hawking issued the warning during one of two talks at the Sydney Opera House. He addressed the sold-out crowds at the venue by using holographic technology, which he used to talk from his Cambridge office.
At the end of the lecture, Hawking encouraged his audience to "look at up at the stars and not down at your feet".
In February, he said that humans should colonise other planets as "life insurance" for the species, and could be the only way of ensuring that humanity lives on.
Members of the audience found the time to ask the professor about the "cosmological effect of Zayn leaving One Direction and consequently breaking the hearts of millions of teenage girls across the world". Hawking calmed the fans by telling them that in a parallel universe Zayn was a member of the band — and that in another, he was married to the woman who had asked the question.
At the end of the talk, Hawking reference Star Trek and said "beam me up Scotty!" After that, his digitally-created image — made by filming him with two cameras, processing the video and then displaying it on special technology at the opera house — disappeared.
Join our new commenting forum
Join thought-provoking conversations, follow other Independent readers and see their replies