The Superman of hard drives: New 5-dimensional computer 'memory crystal' will survive the human race, say scientists
Information is encoded with lasers, has a thermal stability of up to 1000°C and a practically unlimited shelf life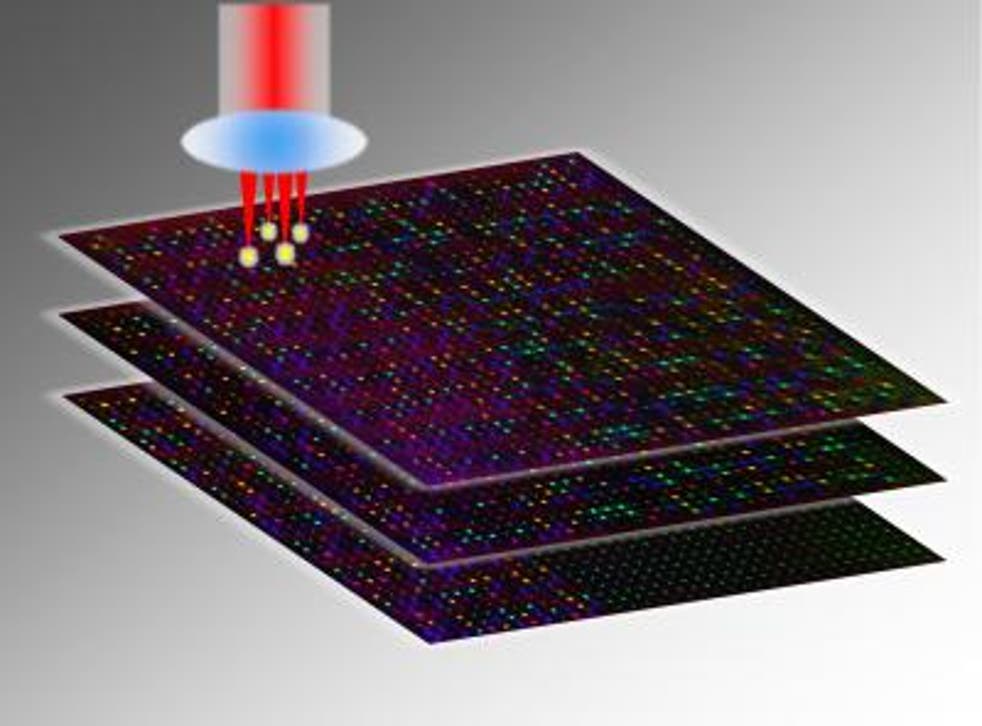 Information stored within a computer "memory crystal" developed in Britain could survive for a million years without being lost, according to scientists who said that it could long outlive the end of civilisation.
The crystal can store digital information in five dimensions – the three dimensions of space and two extra dimensions of the crystal lattice – and pack up to 360 terabytes of data on to a single disc, equivalent to about half a million conventional CDs.
Jingyu Zhang and his colleagues at Southampton University have compared the glass memory device to the Superman memory crystal used in the films of the comic-book hero to store his parents' archives of data.
"We are developing a very stable and safe form of portable memory using glass, which could be highly useful for organisations with big archives. At the moment companies have to back up their archives every five to ten years because hard-drive memory has a relatively short lifespan," Mr Zhang said.
"Museums who want to preserve information or places like the national archives where they have huge numbers of documents would really benefit," he said.
The fused quartz is made from almost pure silica and the data is stored by etching the surface of the crystal with ultra-high-speed laser light. The data is laid down on three rows of tracks separated by a millionth of a metre and each spot or bit of data can exist in one of two forms and up to 256 variable states, giving five storage dimensions, Mr Zhang said.
The crystal if very stable and can survive temperatures of up to 1,000C. At more normal temperatures it will remain unchanged for at least a million years, he said.
Professor Peter Kazansky, who led the team, said: "It is thrilling to think that we have created the first document which will likely survive the human race. This technology can secure the last evidence of civilisation. All we've learnt will not be forgotten."
Join our new commenting forum
Join thought-provoking conversations, follow other Independent readers and see their replies