Three thousand-year-old fingerprints discovered on Ancient Egyptian coffin lid
The prints are believed to have belonged to a craftsman handling the inner lid of the coffin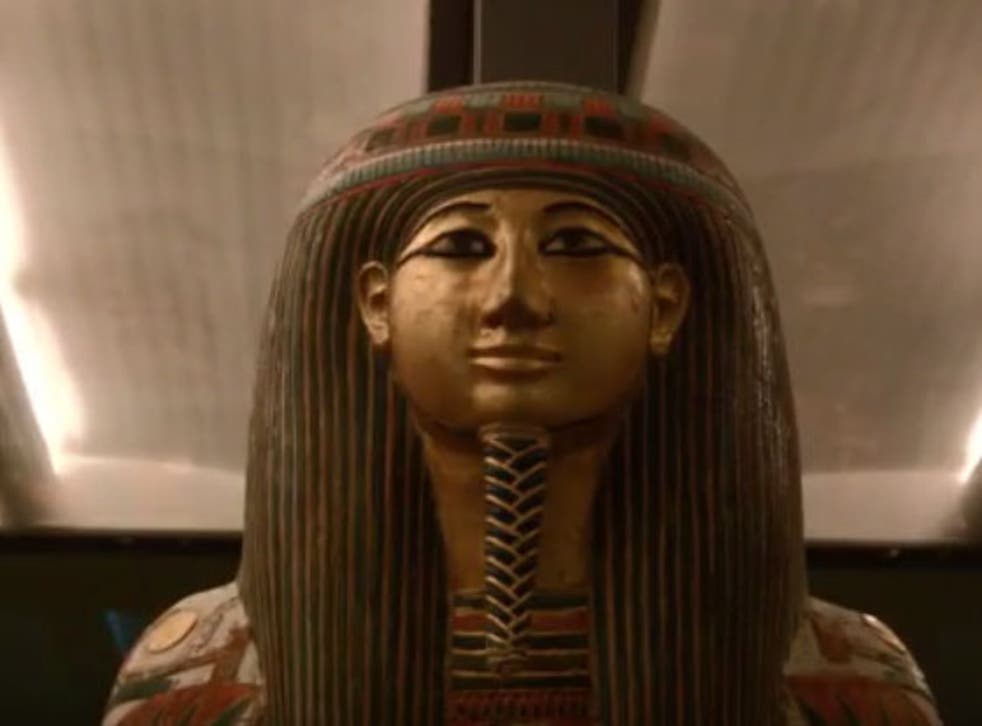 Three-thousand-year old fingerprints have been discovered on the lid of an ancient Egyptian coffin.
The prints are believed to have belonged to a craftsman handling the inner lid of the vessel before the varnish had chance to dry, The Fitzwilliam Museum in Cambridge has said.
The coffin, believed to have belonged to a priest named Nesawershefyt (also known as Nes-Amun), dates from around 1,000 BC and is part of a new exhibition called Death on the Nile, analysing how Egyptian coffin design changed over 4,000 years.
Julie Dawson, head of conservation at the museum, told the BBC the prints were first identified by researchers in 2005 but had "not been widely publicised" before now.
The prints are one of the "human touches and stumbles" that "bring us closer to the people who made the coffins", a museum spokesman said.
Nes-Amun's coffin set is understood to be one of the finest of its type in the world and in an outstanding state of preservation.
It was studied with x-radiography and the inner coffin lid was also sent for CT scanning at the radiography department of Addenbrooke's Hospital, part of Cambridge University Hospitals.
In addition to the fingerprints, Ms Dawson said researchers also discovered "the inner coffin box is made up of a multitude of pieces of wood, including sections from at least one older coffin."
"Wood was a precious commodity and the craftsmen were incredibly skilled at making these complex objects from sometimes unpromising starting materials," she added.
"The radiographs and scans also reveal how people tried to restore or preserve the coffins in the past. Some parts of Nespawershefyt's coffins are held together with 19th century ironmongery."
Organisers of Death on the Nile said it was the first time a major exhibition had "put focus" on ancient Egypt's artisans as well as exploring the "beliefs and working practices" behind the coffins.
Join our new commenting forum
Join thought-provoking conversations, follow other Independent readers and see their replies