Tim Peake: UK astronaut blasts off into orbit, will wait hours before arriving at International Space Station
The difficult job of lining up with the space station takes about six hours, if all goes well — and it will be another couple before the astronauts can actually get out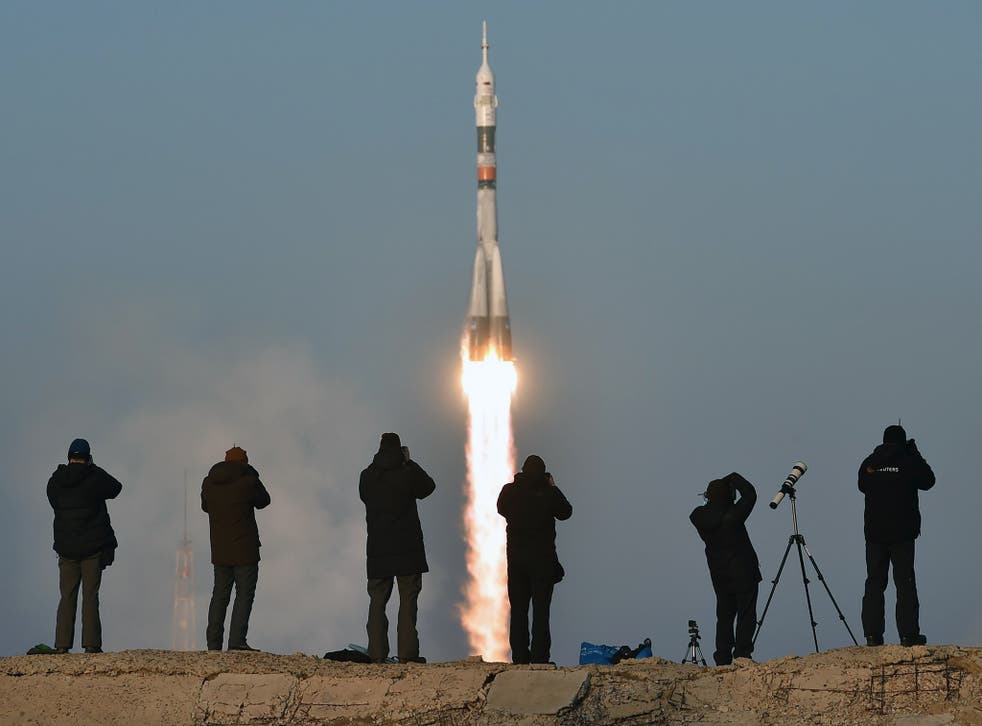 Tim Peake has set off into space, but won't arrive at his destination for another six hours.
The British astronaut will make history as the first person from the country to officially visit the International Space Station.
But he won't get to the floating lab for six hours — and then spend another two hours doing final checks and work before he can actually leave the capsule.
Major Peake and his two colleagues are scheduled to arrive at the International Space Station at around 5.23pm, UK time. They'll then open the hatch at about 7.25pm.
To get to the space station, the rocket will use four boosts of rockets so that it can line up with where it needs to be. The first takes place shortly after liftoff, once the capsule has made it into orbit.
Once Major Peake has arrived and settled into the space station, he will begin the huge number of experiments and tests that he is due to lead during his six month stay.
In pictures: Tim Peake goes into space

Show all 12
The Russian rocket launched from the Baikonur Cosmodrome in Kazakhstan in front of the world's media following weeks of preparation.
Major Peake, 43, is making history as the first fully British professional astronaut to be employed by a space agency.
Images of the launch showed the trail of flames the rocket left in its wake as it sped up into the blue sky, before it became a tiny fleck in the distance.
A view of inside the capsule showed the astronauts in their space suits as the rocket lifted off.
Major Peake could be identified by the Union Flag on his sleeve.
He smiled at the camera, waved and gave a thumbs up as they sat back in their seats for the journey into space.
Additional reporting by agencies
Join our new commenting forum
Join thought-provoking conversations, follow other Independent readers and see their replies