Top climate scientist denounces billionaires over funding for climate-sceptic organisations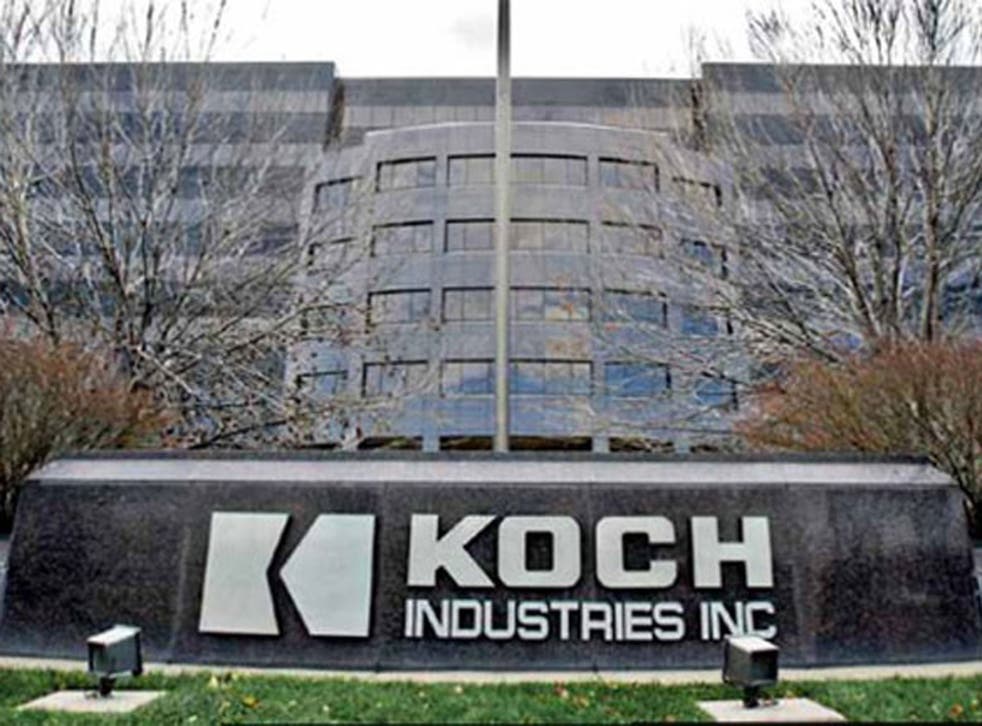 A climate scientist who says he has been subjected to a vitriolic hate campaign has denounced the way that American billionaires have been able to secretly finance the climate-sceptic organisations that have attacked him.
Professor Michael Mann of Pennsylvania University, who has been targeted by climate-change sceptics for his work on global temperature records, said it was wrong for wealthy individuals such as the oil billionaire Charles Koch to surreptitiously finance the "counter-movement" that denounces the science of global warming.
Yesterday, The Independent revealed that a fund operated by the Koch family has given millions of dollars to climate-sceptic organisations though a financial intermediary "donor advised fund" called The Donors Trust. Charles Koch and his wife, Liz, are directors of the Knowledge and Progress Fund which gives money to the Donors Trust, which then passes on the funds to climate sceptic organisations.
One such climate-change sceptic body, the Competitive Enterprise Institute, is being sued by Professor Mann for defamation relating to suggestions he committed scientific fraud and could be compared to a convicted child molester. Professor Mann said the allegations are untrue and are part of a smear campaign.
It was only when he was researching a book that he became aware Koch was assisting some of the organisations that he says have been attacking him and his colleagues for so many years, Professor Mann said. He said the sceptic organisations had "single-handedly sought to poison the public discourse over human-caused climate change. In the process they have potentially mortgaged the futures of our children and grandchildren. You couldn't invent villains like this if you tried."
He said: "I think its intent is to frighten scientists away from participating in the public discourse, and prevent communication to the public of the true risks of the potential climate changes that will result from fossil-fuel burning. No doubt it has frightened some scientists from participating in the discussion or even from pursuing research that might incur the ire of fossil-fuel vested interests," he added.
Commentators believe that it is becoming increasingly common for wealthy individuals with vested interests in fossil fuels to fund climate-change scepticism anonymously through labyrinthine financial arrangements.
The Donors Trust is one way of doing this. It is a "donors-advised fund" and has special status under the US tax system, giving its wealthy donors anonymity as well as highly beneficial tax concessions.
Charles Koch and his wife are directors of the Knowledge and Progress Fund which gave $1.25m to Donors Trust in 2007, a further $1.25m in 2008 and increased this to $2m in 2010. The fund does not appear to have given money to any other group and there is no mention of it or its activities on the websites of Koch Industries or the Charles Koch Foundation.
Professor Mann said it is ironic that the same organisations that he says have pursued him and his colleagues for alleged lack of transparency are being funded anonymously by people who are so closely tied to the fossil-fuel industry.
"There are some of us, however, who have been emboldened by the attacks. We don't take kindly to propaganda campaigns intended to smear scientists and confuse the public," he said.
Join our new commenting forum
Join thought-provoking conversations, follow other Independent readers and see their replies