Doomsday clock: We are closer to doom than at any time since the Cold War, say scientists
Scientists have advanced the 'Doomsday Clock' by two minutes — and it's closer to midnight than it has been since 1987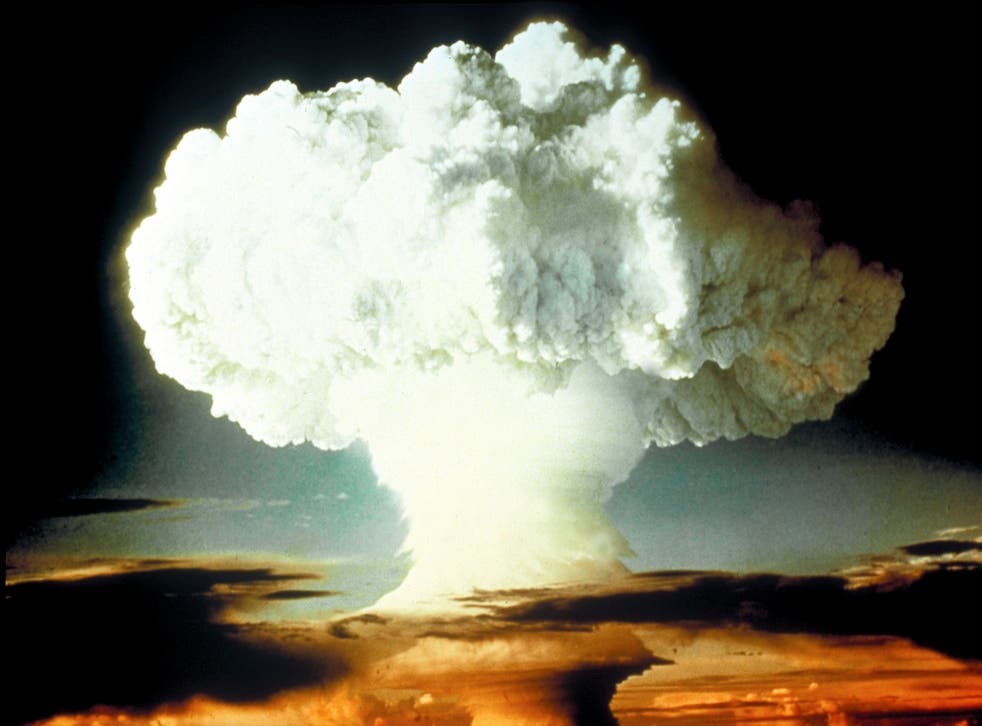 The end of the world has come a lot closer in the past three years, with every single person now in danger as climate change and nuclear weapons pose an escalating threat – according to the scientists behind the Doomsday Clock, a symbolic measure which counts down to armageddon.
They moved the minute-hand of their 68-year old concept clock forward by two minutes today, showing a time of three minutes to twelve, to reflect the fact that the "probability of global catastrophe is very high".
The time change symbolised their damning assessment of world leaders and the outlook for their citizens.
"Today, unchecked climate change and a nuclear arms race resulting from modernisation of huge arsenals pose extraordinary and undeniable threats to the continued existence of humanity," said Kennette Benedict, executive director of the Bulletin of the Atomic Scientists in Chicago, the group of scientists which set the clock.
"And world leaders have failed to act with the speed or on the scale required to protect citizens from potential catastrophe. These failures potentially endanger every person on Earth," she added.
Although the clock is essentially a barometer, it is set by a team that includes 17 Nobel Prize winners and is taken extremely seriously.
The committee pointed out that greenhouse gas emissions have soared by 50 per cent since 1990, while more than £660bn of investment floods into fossil fuel infrastructure every year.
"The resulting climate change will harm millions of people and will threaten many key ecological systems on which civilisation relies. This threat looms over all of humanity," said committee member Richard Somerville.
The report also raised considerable concerns about nuclear weapons.
"Since the end of the Cold War, there has been a cautious optimism about the ability of nuclear weapon states to keep the nuclear arms race in check and to walk back slowly from the precipice of nuclear destruction," said Sharon Squassoni, a member of the clock committee.
"That optimism has essentially evaporated in the face of two trends: sweeping nuclear weapon modernisation programmes and a disarmament machinery that has ground to a halt," she added.
The clock was established in 1947, with a debut time of 7 minutes to 12, after the atomic bombs hit Hiroshima and Nagasaki. The latest change is the 19th time the minute hand has been moved – sometimes forward and sometimes backwards – most recently in 2012 when it was pushed forward by a minute, again on concerns about climate change and nuclear weapons.
The last time the clock read three minutes to midnight was in 1983 when "US-Soviet relations were at their iciest" according to the bulletin. The lowest ever reading was of 11.58 in 1953 when the US decided to pursue the hydrogen bomb, a weapon far more powerful than any nuclear bomb.
The highest reading was 17 minutes to midnight in 1991, when the Cold War officially ended and the US and Russia began cutting their nuclear arsenals.
Join our new commenting forum
Join thought-provoking conversations, follow other Independent readers and see their replies