Women scientists less likely to receive funding, study finds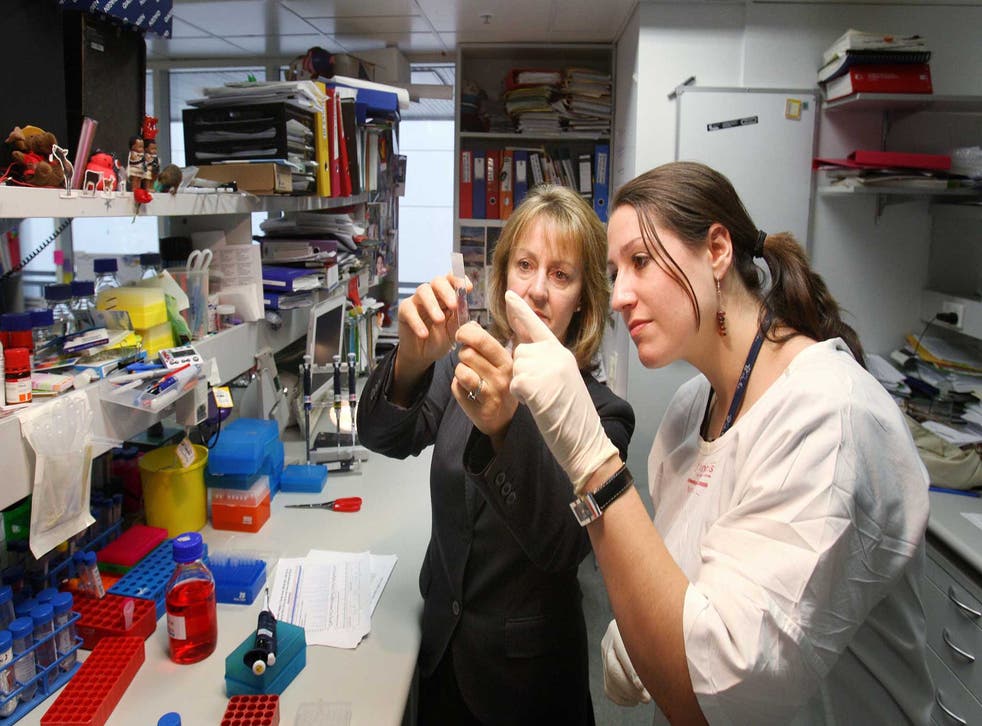 British women scientists researching cures to the world's most deadly diseases are less likely to receive funding than their male counterparts, and also receive significantly smaller sums, a study has found.
In a finding that poses uncomfortable questions for the UK scientific establishment, researchers uncovered evidence of women scientists working in the field of infectious diseases being disadvantaged in crucial funding allocations for more than a decade. Out of more than 6,000 funding grants between 1997 and 2010, less than a quarter were awarded to studies led by women. Male scientists received nearly £1.8bn of funding in the time period, compared to just £488m for women.
Studies led by women were also more likely to receive lower sums of money. The average grant for a woman-led study was £125,556 – compared to an average award of £179,389 for research proposed by men – a difference of 43 per cent . The authors of the study, published in the online journal BMJ Open today, said their findings could not be taken as evidence of gender bias on the part of funding councils, but urged funder to "urgently investigate" the reasons behind the differences.
Women have long been under-represented at the senior level of scientific research. While women comprise 50 per cent of the EU student population, and 45 per cent of doctoral students, only one-third of career researchers are women. Winning a grant for academic research from government, private or philanthropic bodies is a crucial step in a scientist's career development – one at which too many women were being denied the chance to progress, campaigners and scientists said.
"We know that there is a problem attracting women into science careers in general," said Dr Sarah Main, director of the Campaign for Science and Engineering. "The point where scientists are trying to win their own grant funding is a really critical stage. Unfortunately the statistics show there's a big drop off in the numbers of women succeeding at that stage."
Dr Michael G Head of University College London's Infectious Disease Research Network, who led the study, told The Independent the differences may be reflective of a lack of women at senior levels of academia. Forty-four per cent of academics in UK universities are women, 39 per cent of senior lecturers and just 19 per cent of professors.
"It is an unacceptable difference, indicative that women are in some way being disadvantaged, and there is a clear need for policies to address this," he said.
Join our new commenting forum
Join thought-provoking conversations, follow other Independent readers and see their replies