World's first malaria vaccine which could be available from 2015 should not be viewed as a silver bullet against the disease, say scientists
British drug company GlaxoSmithKline seeking regulatory approval for vaccine to prevent disease which kills around 660,000 people every year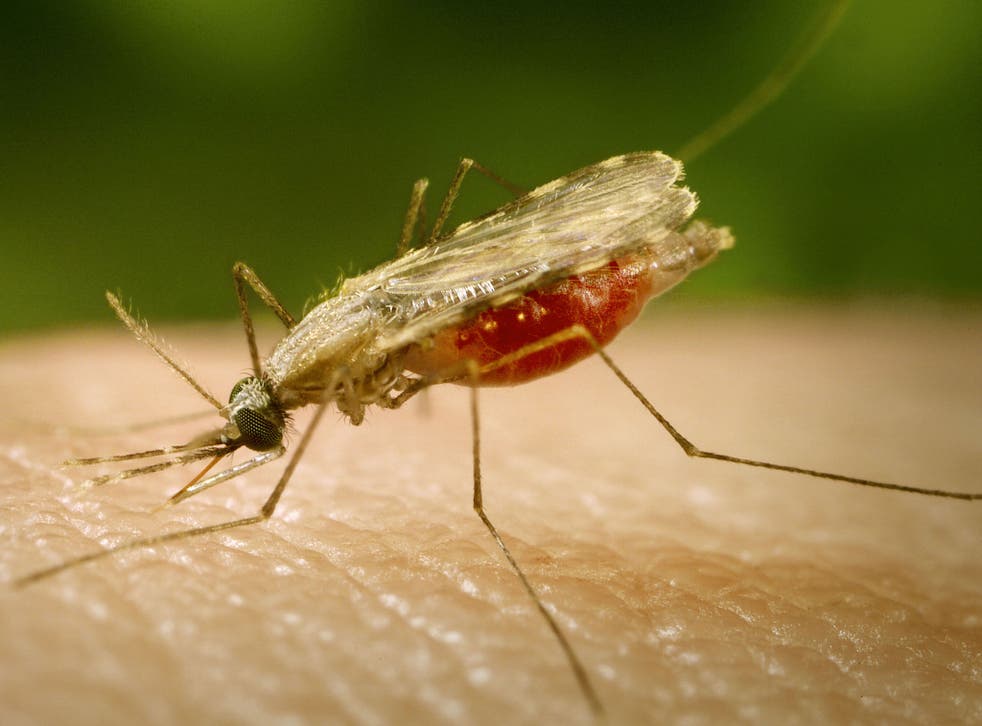 The world's first malaria vaccine must to be used as one of a whole arsenal of preventions and treatments if the killer disease is to be tackled effectively, experts said today.
British drug company GlaxoSmithKline announced that it is seeking regulatory approval for its vaccine, RTS, S after trial data showed a significant impact on the number of malaria cases in children.
The vaccine is one of around 20 in development, and is on course to be the first to gain European Medicines Agency approval, which could lead it being used fight one of the world's biggest killers as early as 2015.
However, scientists urged that the vaccine should not be viewed as a silver bullet against the disease, which kills around 660,000 people every year, mostly children under five.
Results from Africa's largest ever clinical trial, involving almost 15,500 children, showed that, 18 months after vaccination, children aged five to 17 months had a reduced risk of 46 per cent, but children aged six to 12 weeks at time of vaccination had only 27 per cent reduction in risk.
"We've known about this vaccine for a number of years now and all the studies have shown that it affects around 50 per cent and in younger age groups who don't have such a good immune response that is down to around 30 per cent," said David Lalloo, professor of tropical medicine at Liverpool School of Tropical Medicine. "The other concern is that there have been several studies that show it wanes over time…there are still uncertainties about duration and effects."
"Having said that, given the huge number of malaria deaths and malaria cases, even a relatively small reduction has the potential to make a big difference," he said.
Dr Sylvia Meek, technical director of the leading non-profit research organisation the Malaria Consortium, said that while only time would tell whether the vaccine would have a major impact, it was "a lot better than nothing".
"I wouldn't say [the vaccine] is necessarily the most important tool we could have, but it would be great to have it and I look forward to seeing where this one gets. There are other tools which are also highly efficacious. What's more important than the efficacy of all of them is making sure we deploy them and use them properly."
Resources for other preventative measures such as mosquito nets, insecticides and drug treatments needed to be maintained alongside vaccine development, said Dr Meek, a former director of the London School of Hygiene and Tropical Medicine.
"One of the things that's really worrying me is the fear of losing some of the tools we've got at the moment," she said. "Particularly with insecticide resistance increasing quite fast in Africa and drug resistance potentially increasing in South East Asia – our two best tools are somewhat threatened so we're really keen to find strategies to ensure that that resistance doesn't spread to the point of being really problematic."
"10 years from now I think we could see a major reduction in malaria," she said. "Perhaps a few countries having achieved elimination. What I'm hoping is that we don't lose our focus on the countries that have the biggest burdens of malaria, particularly in western and central Africa and in South East Asia."
An international drive to eradicate malaria saw death rates drop by 26 per cent between 2000 and 2010. However, the disease is still among the world's biggest killers. The worst affected countries include Nigeria, Democratic Republic of the Congo and Tanzania.
Last month the UK pledged £1bn extra funding over the next three years to fight malaria, along with TB and AIDs, as part of the Global Health Fund initiative.
Lynne Featherstone, International Development minister, said: "An effective malaria vaccine would have an enormous impact on the developing world…We welcome the scientific progress made by this research and look forward to seeing the full results in due course."
Join our new commenting forum
Join thought-provoking conversations, follow other Independent readers and see their replies