Yellowstone Supervolcano 2.5 times bigger than previously thought
Researchers claim it could be 2,000 times more powerful than Mount St Helens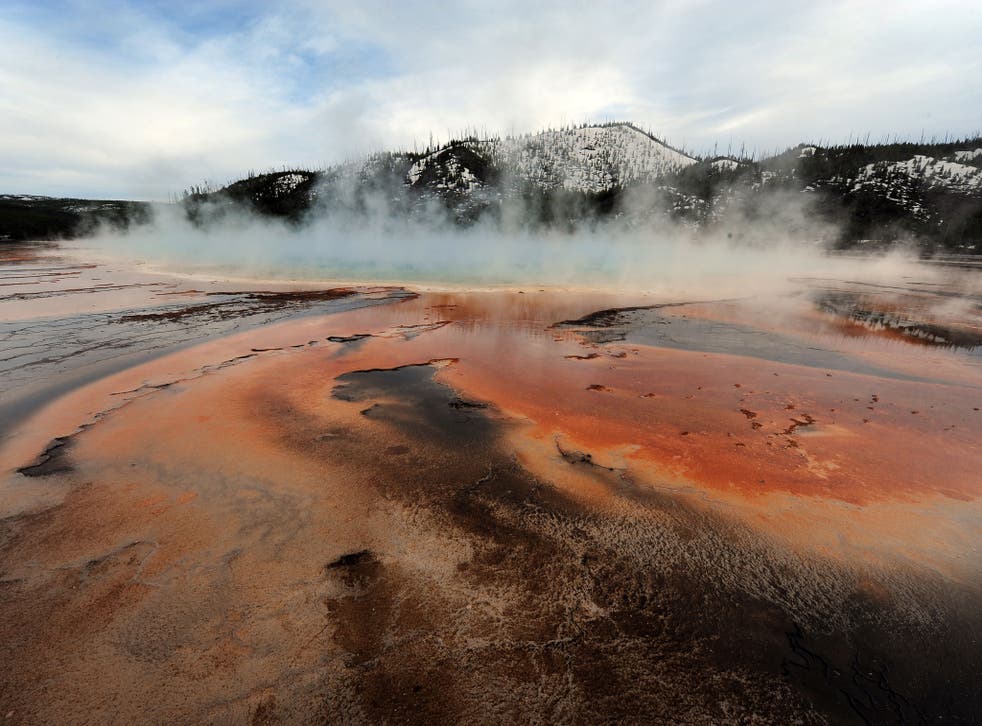 The magma chamber of the supervolcano below Yellowstone National Park in America is around two and half times bigger than previously thought, a team of researchers has claimed.
A team of seismologists from the University of Utah presented their findings at the American Geophysical Union Fall Meeting in San Francisco on Monday.
According to the team, the magma chamber is now thought to be around 90km (55 miles) long and 30km (18 miles) wide, reaching depths of between 2km and 15km (1 mile and 9 miles).
At these re-estimated dimensions, the magma chamber of the supervolcano could potentially hold up to 600 cubic km of molten rock.
Professor Bob Smith from the University of Utah told the BBC: "We've been working there for a long time, and we've always thought it would be bigger… but this finding is astounding."
To measure the size of the chamber, the team measured a series of earthquakes using seismometers placed around the park.
As waves from earthquakes travel slower through magma, the scientists were able to determine the size of the chamber.
The Yellowstone Supervolcano has, to scientists' knowledge, erupted three times in the past. The first blast occurred 2.1 million years ago, with another eruption around 900,000 years later. It most recently erupted 640,000 years ago.
According to the recent study, the next time the supervolcano erupts it could be with a force 2,000 times greater than that of Mount St Helens.
The seemingly regular amount of time between eruptions has led some to hypothesise that the next eruption could be in the not so distant future, although many seismologists agree that not enough data is available to make such a prediction. 
Join our new commenting forum
Join thought-provoking conversations, follow other Independent readers and see their replies