On your marks: London 2012 gears up to launch new technical careers
It's all about the sport, but behind the scenes, the Olympic and Paralympic games are powered by people with technology, science, engineering and maths skills, says Rhodri Marsden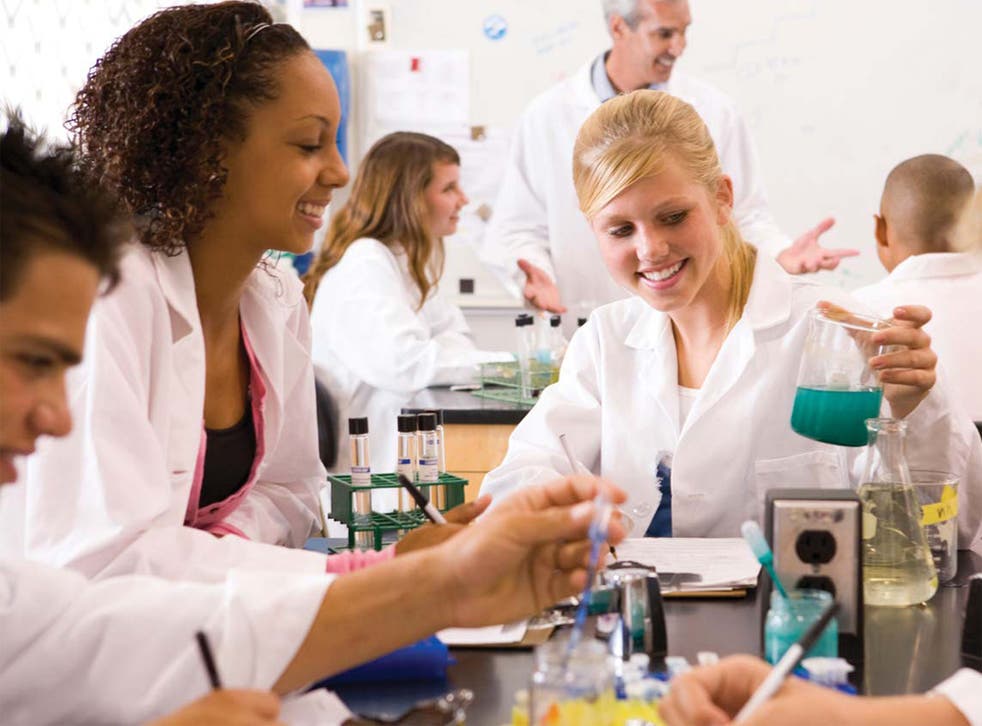 When the first athletes take to the field for the Olympic Games this July it will be the culmination of years of very hard work. That's hard work on the part of the competitors, of course – but also on the part of those who have helped make the games possible, and whose contribution will ensure that London 2012 leaves a lasting legacy.
Those contributions come from a variety of areas, but in terms of the equipment helping athletes and the infrastructure underpinning the games, from stadia to sockets, it's thanks to people with science, technology, engineering and maths (STEM) skills. "Technology is a big part of my sport," says GB Paralympic cyclist Rachel Morris, "with advances opening up Paralympic cycling to a wider range of categories, events and competitors." Technology is helping athletes like Morris compete, and also helping the wider world – an audience running into the billions – follow their events. The communications system put together by network infrastructure supporter Cisco and partners BT and ATOS includes some 10,000 cable TV sockets and 16,500 telephones across 94 locations.
Likewise the railway network that is expected to carry 80% of the 11 million spectators visiting the games has been spruced up, boasting new stations, tracks and power lines. "Our job during Games time will be to provide smooth, seamless journeys for spectators, while continuing to offer the service which keeps millions of people moving across Britain each day," says Dave Ward, Network Rail's Olympics delivery director.
Instrumental to getting the job done is having employees with relevant expertise, from technicians to train planners, says Ward. " STEM knowledge is used across the company. These skills are invaluable to us. And getting Britain STEM-smart is essential for a bright future for everyone."
It's with this bright future in mind that the organising committee and some London 2012 sponsors are focusing not only on the games, but on the different ways they can inspire the next generation of scientists and engineers to pick up the baton and run with it. Cisco, for example, are starting in the classroom with a range of projects using the London games as an example of STEM subjects in action. That means free maths and science resources for state-funded secondary schools, pupil referral units and young offender institutions; or inter-school challenges designed to develop STEM skills, such as designing a new website for Morris.
It's definitely a winning idea for the Paralympic cycling star. " As I prepare for the games it will be great to get school students from across the country involved," says Morris, "as well as educating them on disability and sport." For students it's a chance to engage with subjects and feel connected to a nationally significant event, and also answer one of the trickier maths questions: what's this all for? "Endlessly kids say, 'when am I ever going to use maths in my life?' Well, this book shows you," says Vanessa Baxter of Birkbeck School and Community Arts College. She says pupils are "intrigued" by the concepts included in the Cisco programme's Key Stage 4 maths resources: "it makes them think how they're useful in real life."
And that's the point, says Phil Smith, chief executive of Cisco UK and Ireland. "This initiative will provide exciting curriculum-based activities that will help to engage students in core subject areas. For Cisco, this is just the start of our commitment to the Games."
"London 2012 is about creating a legacy for everyone involved in the Games," adds Neil Crocket, MD 2012, Cisco UK and Ireland. "We are passionate about supporting education in the UK to help to ensure that tomorrow's workforce has the capabilities and skills to flourish."
Because the legacy of the Games will also be a physical one – in the shape of stadia, digital infrastructure and giant civil engineering projects – what's left in London afterwards will hopefully also act as an inspiration and provide a return on the investment for people in the capital and the UK. "Tomorrow's engineers are going to benefit when big infrastructure projects come along," explains Bruce McLelland, Head of Sector – Built Environment, at the Institution of Engineering and Technology.
He cites the Olympic Park's energy centre, with its focus on creating a sustainable energy provision for the Games and beyond, as a good example. "They've come up with very clever low-carbon solutions that are going to be there in a century. Future engineers will look back and say 'this is how you do it'."
Another example is the underlying telecommunications network that will enable Cisco and its partners to keep the games connected at speeds that'd trouble Usain Bolt, and allow new homes and businesses to get online when the site is developed post- Olympics. It's all about planning, says McLelland. "People are going to start living in this area and there will be demand for internet communications. Tomorrow's engineers are going to benefit from the thinking we put in today."
First, though, the industry needs to attract engineers to the profession. The UK's shortage of engineers and those with other STEM skills is well-documented, but McLelland believes that the country is in a position to nurture some real homegrown talent. " The Olympics are very visible. I'd hope that a successful Games will inspire the next generation to look at engineering as a way of having a very rewarding career."
If the Olympic torch is to lead today's students into STEM-related industries, its light will have to reach the classroom.
To that end, projects like the Cisco Maths and Science Series and STEMnet challenges are invaluable, and there's also vital work to be done at higher levels. At Imperial College London students are working on projects aimed at designing new technology and equipment for Paralympic sports, which requires solid STEM skills, according to Dr Dominic Southgate of the Bioengineering department. "These skills are essential for understanding the needs of the user in the biomechanical analysis of sport, but are also needed for designing the devices and technology that will help them perform better or reduce injury."
Innovative designs inspired by the Olympics can go on to have wider applications, creating the link between theoretical science and real world use. "We have students working on projects to reduce the risk of pressure sores during wheelchair racing and adaptive rowing and these are a massive problem for many disabled people," says Southgate. "If we can encourage more students into STEM subjects it should lead to benefits in industry as a whole." Organisers and sponsors believe London 2012 will act as the starting gun for careers involving STEM skills. There's no finish line this time: just an ongoing quest for skills development, with the potential to keep getting faster, higher and stronger long after the London games are done and dusted.
READ MORE
Not the end. Not even the beginning of the end...
The 2012 London Olympic and Paralympic Games will last just over a month, but thanks to Cisco's involvement, a legacy of business growth and educational excellence will last for years.
Read more...
Join our new commenting forum
Join thought-provoking conversations, follow other Independent readers and see their replies