Zika virus: Hundreds of thousands could be infected by 'shrunken brain' disease
The disease is sweeping through South America, causing problems for pregnant women, who have been advised to delay their pregnancies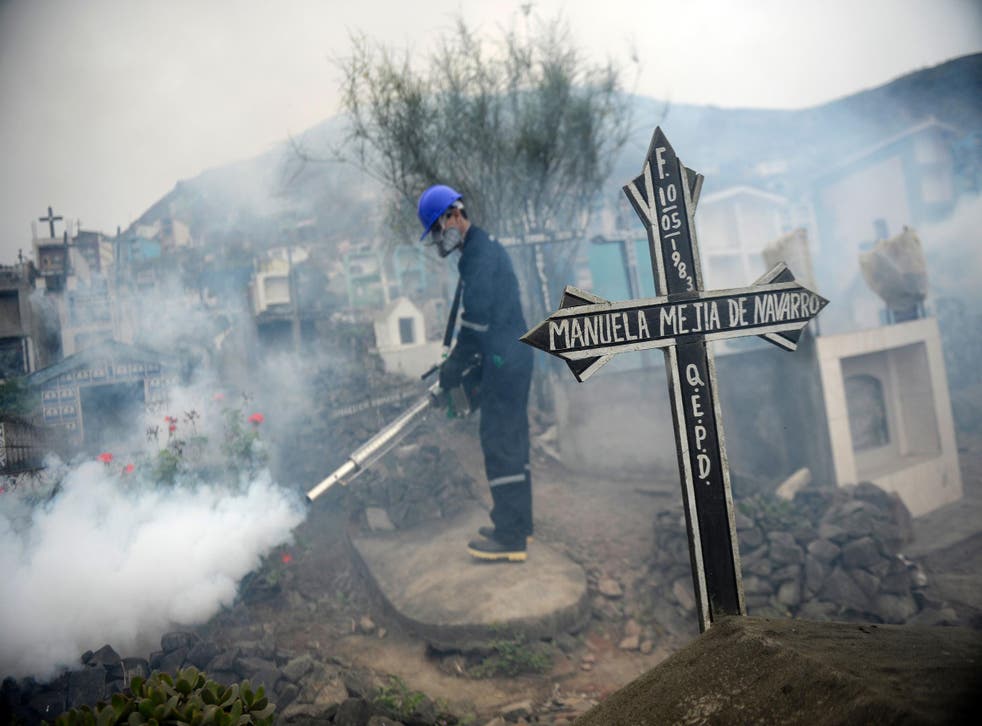 The Mosquito-borne Zika virus is sweeping through South America — and could infect hundreds of thousands of people, governments have warned.
The virus can lead to common symptoms like headaches and joint pains. But if it hits pregnant women it can lead to huge problems for their children, leading to birth defects like microcephaly or abnormally small heads.
The disease has already infected thousands of people across Colombia and Brazil, governments there have said. And if it follows the spread of other similar viruses those numbers could reach into the hundreds of thousands.
In Brazil, the disease is thought to have led to as many as 4,000 babies being born with microcephaly since October. That number was only 150 throughout 2014, and experts put the huge rise down to the spread of the virus.
The Colombian government has warned women that they should delay becoming pregnant for six to eight months, until the disease is under control. No newborns in Colombia are yet reported to have suffered from microcephaly, though of the 13,500 people already infected some 560 are pregnant women.
"We are the second country [in Latin America] after Brazil in the number of reported cases," Health Minister Alejandro Gaviria said.
He advised women in the country not to get pregnant for the rest of the outbreak - which he said could last until July.
Battling the zika virus - in pictures

Show all 19
The US Center for Disease Control has also warned women not to travel to 14 countries, including Colombia and other countries in South America, for fear that they may be struck by the virus. Brazil is experiencing the largest outbreak of the disease.
"With the recent outbreaks in the Americas, the number of Zika virus disease cases among travelers visiting or returning to the United States likely will increase," the travel alert reads. "These imported cases may result in local spread of the virus in some areas of the continental United States, meaning these imported cases may result in human-to-mosquito-to-human spread of the virus."
The effects of Zika are usually mild. And only one in five of those people that are infected with it actually experience symptoms.
But experts say that the disease could also lead to microcephaly. That leads to a smaller than average head size when the brain grows at a slower rate, and can lead to problems like intellectual disability, developmental delays and can even be fatal.
The Brazilian government is working to diagnose and fight the disease faster. The country is funding new vaccines and testing kits.
At the moment, the only way to stop the spread of the disease is to clear the stagnant water that mosquitoes breed in, and to work to stop people getting bitten by the insects.
Join our new commenting forum
Join thought-provoking conversations, follow other Independent readers and see their replies