Tech upstart Blippar poaches top British diplomat in New York, Danny Lopez, to head global growth
After years promoting British tech companies in the US, British diplomat joins one of them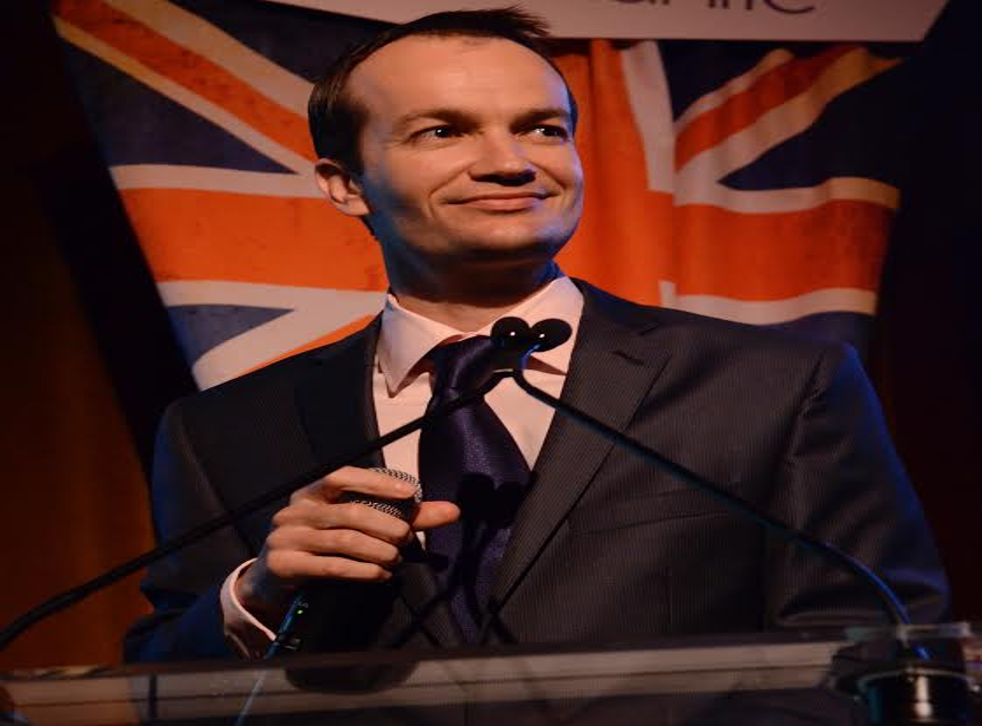 One of Britain's top diplomats in the United States is to jump ship and join Blippar, the fast growing visual search browser and augmented reality developer, valued at $1.5 billion.
Blippar will announce the appointment of Danny Lopez, the British Consul General in New York for five years, as its new Chief Operating Officer in charge of global development on Thursday.
The youngest person ever appointed Consul General when he took up the position in 2011, Mr Lopez, then just 37, has led the UK's efforts in New York to lure American companies to invest in Britain while at the same time promoting British tourism and culture in the United States.
In the post, Mr Lopez gave a widely felt jolt of energy to the UK's trade office in New York, which has for the past several years also stewarded the Britain is GREAT campaign across the United States. Among its goals has been to highlight the growth of London's so-called Silicon Roundabout tech start-ups, among them Blippar.
The company, which recently completed a Series D round of $54 million, was co-founded by CEO Ambarish Mitra, who recently admitted to the BBC that he ran away from home in Delhi as a child to work on a stall in the slums selling tea and magazines.
"I've enjoyed a front-row seat over the years watching Blippar grow from an upstart company in the UK to a major presence in New York and across the globe," Mr Lopez said in a statement that will accompany the announcement of his appointment. "Having seen the company develop industry-leading technologies, I'm bullish on Blippar's vision."
"Danny has been a transformative leader, integrating a key public sector body and driving it forward with private sector precision and delivery," Mr Mitra offered. "His extensive international business and economic development experience will prove to be an invaluable asset to us."
The company, which raised the new capital with help from an investment fund of the Malaysian government, has made headlines with an app that allows a user to point their phone at any object and then receive fresh information on it. Aim the smartphone's camera on a potted rose and in theory it will tell you things like the location of the nearest nursery or flower shop to buy another of the same type.
"As digital people we think we've made it and you think Google or Yahoo is the answer but there is still a big gap in the market. You still can't point at everything in the world and describe it and get to know more about it," Mr Mitra recently told CNBC , the business cable channel.
Mr Lopez is to be replaced in his New York role by Antonia Romeo. A civil service economist for fifteen years after a career at Oliver Wyman, she will become the first woman to serve as Consul General in New York.
Join our new commenting forum
Join thought-provoking conversations, follow other Independent readers and see their replies