How to decorate your home according to London Design Week
London Design Week is a huge source of inspiration for all those who visit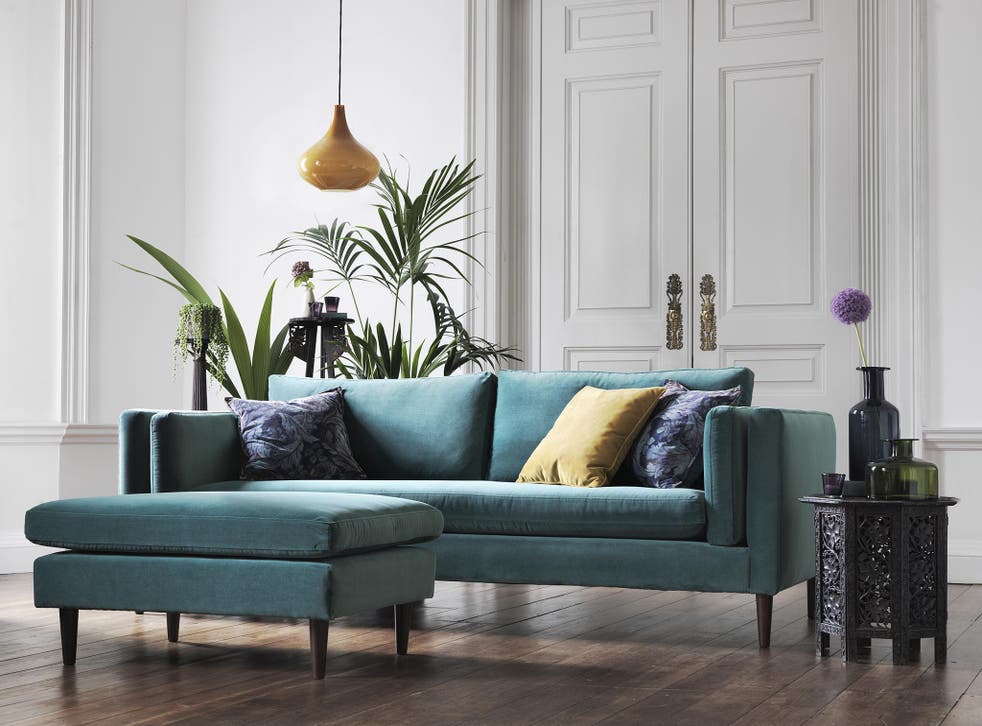 Whether you're an interior designer, a supplier, a member of the press or an eagle-eyed homeowner with the urge to redecorate, the annual showcase is a hub for interiors lovers. The contemporary, sprawling domed structure of Design Centre Chelsea Harbour is home to some of the most prestigious, world-renowned and exciting interiors brands from across the globe. Design Week celebrates each of the brands' new launches and collaborations, alongside time-honoured, iconic pieces.
Design week positions London as the design capital of the world – an exciting notion for a London-based designer like myself. The showcase brings together the city's designers and architects and gives them an immersive exposure to new designs and products.
But, how can homeowners and interior designers translate the beautiful showroom displays at the Harbour into workable and functional ideas for their own spaces? Below is a list of my top three highlights from the show, and some tips on how you can incorporate these highlights into your home.
The new Outdoor | Indoor fabric offering from Evitavonni London is a true innovation in the textiles industry. The brand's sleek aesthetic has been given a new level of versatility with the launch of fabrics that work just as well indoors as they do outside, without sacrificing style or texture. The fabrics are made with Sunbrella yarns, outdoor polypropylene and outdoor polyester to ensure resistance to weathering, wear, light fade, stains, water, mould and mildew. In particular, I love the Trellis design, featuring a limited, monochrome colour palette and a complex overlay yarn.
One way to incorporate fabrics that work just as well outside as they do inside is to upholster furniture that can be used in both kinds of spaces. Not only will this save space as you won't have to store separate garden furniture in the winter months, but it will also create a relaxed and informal environment for you and your guests.
Also, these types of fabrics allow you to incorporate upholstered furniture into your bathroom. With a brand like Evitavonni London, you don't have to worry about your statement bathroom armchair absorbing too much steam or enduring one to many splashy baths. Alternatively, create some beautiful upholstered bathroom storage in the form of an ottoman, for example. This will soften the overall look of your bathroom, and will provide a comfy seat while you run a bath.
The Flexform showroom an absolute landmark for me whenever I visit the Design Centre. It's a real design haven. This year, I can't get enough of the brand's new sofa, the Zeno Light. The Zeno is a slim-line sofa, which still boasts generous proportions. It combines clean lines with sumptuous cushions, making it perfect for any modern interior. More and more sofa companies are recognising the consumer's demand for sofas that offer more than just comfort and quality upholstery.
Nowadays, the sofa is a centrepiece, which must have a discernible design statement. For example, high-street retailer, Sofa Workshop's current best seller is a fabulous mid-century design in a teal velvet. According to Paul Staden, head of marketing at Sofa Workshop, "customers are looking for a timeless shape with added contemporary twist."
The bottom line for sofas in a modern home is style, which is exactly what Flexform is bringing to the table with its Zeno Light sofa. So, look for clean, mid-century modern lines with traditional cushions to bring this look into your home.
My third and final highlight is exactly that – pendant lights. Poliform has collaborated with BOMMA, the artisan lighting company, to produce ethereal, contemporary, glass pendant lights. The lighting was displayed at the Poliform showroom exclusively for Design Week. The collaboration plays on the power of simple, geometric shapes in pastel shades. This look is so easy to recreate at home. Create a cluster of pendant lights in any materials and shapes that suit your space, and hang in stairwells, above kitchen islands or dining room tables.
Søren Ravn Christensen, chief creative developer at lighting and furniture brand, VITA copenhagen, says, "Pendant lamps displayed in clusters or straight lines are increasingly popular, as they add a distinctive, playful touch to any environment. Experiment with small lamps. They work individually for smaller areas, and they add an impressive decorative touch when used in groups."
It is so easy to gain inspiration from visiting design shows, and I recommend you attend as many as possible when redecorating your home. Next month, we have Milan Design Week, and Grand Designs Live and Clerkenwell Design Week in May. In June, BCN Design Week and DesignMiami in Switzerland, then before we know it, London Design Festival will be once again upon us. So, go to check out the best of what the design world has to offer, choose what you love and give your home a contemporary boost.
© Brian Woulfe, from Designed by Woulfe
Join our new commenting forum
Join thought-provoking conversations, follow other Independent readers and see their replies