What to watch on TV this week: From Brexit: the Uncivil War to Catastrophe
James Graham's Brexit drama is a thing of beauty, says Sean O'Grady, while Sharon Horgan's dark relationship comedy makes a welcome return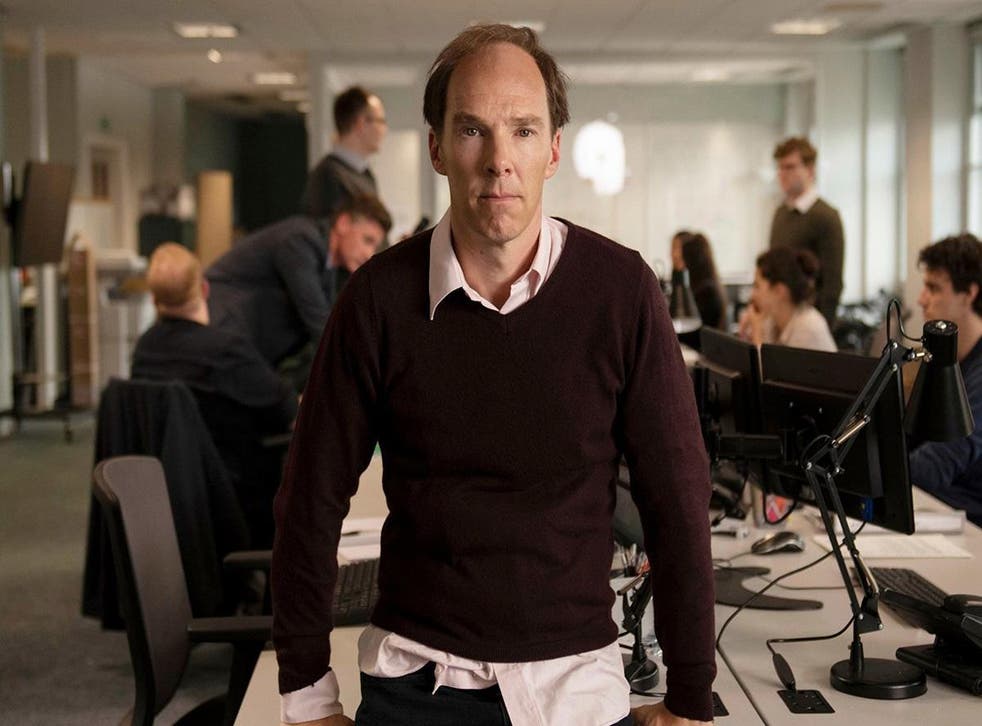 For some viewers, re-living the 2016 EU referendum might be inviting PTSD. Even in the skilfully scripted, caricatured form of Channel 4's dramatization Brexit: the Uncivil War it is a sensitive, if not painful, experience. So why subject yourself to it? Simply because, as Benedict Cumberbatch explains at the start, everyone knows who won – but not how.
He plays Dominic Cummings, director of the "official" Leave campaign, a man who believes (fantasises?) that he enjoys a mystical communion with the British people. Playwright James Graham's highly watchable play challenges us to decide whether it was this obscure but enigmatic figure "wot won it", in tabloidese, rather than more famous politicians such as Boris and Farage.
Obviously, Dom – the political spawn of Michael Gove and a man David Cameron is supposed to have called a "career psychopath" – was on to something, even if his role has been a bit hyped up here. In this drama, as in his actual career, it is difficult to discern whether Cummings is a genius or a charlatan. Could he even be both? Therein lies much of the intrigue.
Brexit: the Uncivil War attempts to tell us exactly how Cummings' Leave campaign came from some way behind in the polls to secure that narrow and shocking victory – by doing what the politicians were supposed to be good at, and listening to the voters. Thus "cost and control" were what the Cummings campaign was about, and that was it: the £350m a week claim on the side of the bus, now less confidently asserted, plus the notion that 80 million Turkish immigrants were about to turn up at Heathrow.
10 novels to help you beat the Brexit blues

Show all 10
Unlike the real campaign, which was dull, the drama is a thing of beauty, with vivid images, well-judged music, naturalistic (if sometimes nutty) dialogue and seamlessly intercut dramatisation, news footage and archive clips. It has the sort of excitement that was so strangely absent from a campaign that was supposedly sewn up (before the results came in and the sky fell in). All the personalities are brought vividly to life, especially Richard Goulding as an uncanny Boris Johnson and the always precise Rory Kinnear as the luckless Craig Oliver, who ran the Remain campaign. A superb watch – although there's probably not enough Farage, which is not a complaint you hear very often.
New year, new series – and I've counted at least 10 of 'em in their traps, ready to chase the rabbit next week. I quite like the look of ITV's Cleaning Up, which stars Sheridan Smith as an office cleaner who picks up enough gossip from a City trading floor to "clean up" for herself. It's a nice conceit, leveraging the way that some people – older women with a vacuum cleaner on the end of their arm, say – become so invisible that valuable secrets can be bandied round in front of them with the assumption that they wouldn't even understand them, let alone know what to do with them. Quite a playful premise then, with much promise.
Silent Witness returns for its 22nd series, no less, on Tuesday, with Emilia Fox in the lead, and David Caves, Richard Lintern and Liz Carr making up the rest of the forensics superheroes. It's proper woke this week, with a story line about a murderer who targets trans people and their allies. The story concludes on Wednesday.
Two fine comedies also return. Sharon Horgan will, I hope, reprise her previous brilliance as star and co-writer (with Rob Delaney) of Catastrophe, a foul-mouthed chronicle of a difficult relationship. Julie Hesmondhalgh pops in to complicate matters. Comedy doesn't come much darker really.
I suppose you could say the same about Two Doors Down, also back for its fourth series. Set in a fictional Scottish suburban street, it once again features Arabella Weir as Beth and Alex Norton as Eric – the Bairds, at the older end of middle age compared to Catastrophe's Sharon and Rob. They celebrate 30 years of a married life together in this first episode. Contains scenes featuring leggings and extreme passive aggression.
Maybe one day we'll move beyond the present obsession with sequin-studded light entertainment, but I fear it may not have peaked yet. So 2019 opens with another run for The Voice (presented by Tom Jones, Will.i.am, Jennifer Hudson and Olly Murs); The Greatest Dancer ("the X Factor for dance", god help us), and Dancing on Ice (Torville and Dean, naturally, plus Ashley Banjo and Jason Gardiner).
If you can cope with it, there's also another helping of Grantchester, ITV's latest day trip into the 1950s, and Death in Paradise, which I'm not really sure deserves another outing, even with Ardal O'Hanlon and Don Warrington involved. Still we all need the work, don't we?
Lastly, what looks to be a little gem arrives on BBC4: The Incredible Human Journey. Ambitious title, that, but in the hands of Dr Alice Roberts I'm sure it will live up to it. Over five hours she's going to talk us through how humanity emerged out of Africa and colonised the entire planet, plus a few expeditions to neighbouring bits of the solar system. Advances in DNA make tracing the ancient treks more feasible. Just what you need to get Brexit into some sort of perspective.
Brexit: the Uncivil War (Channel 4, Monday 9pm); Cleaning Up (ITV, Wednesday 9pm); Silent Witness (BBC, Tuesday 9pm); Catastrophe (Channel 4, Tuesday 10pm); Two Doors Down (BBC2, Monday 10pm); The Voice UK (ITV, Saturday 8pm); The Greatest Dancer (BBC1, Saturday 8pm); Dancing on Ice (ITV, Sunday 6pm); Grantchester (ITV, Friday 9pm); The Incredible Human Journey (BBC4, Tuesday 8pm)
Support free-thinking journalism and attend Independent events
Join our new commenting forum
Join thought-provoking conversations, follow other Independent readers and see their replies