Approved Food: Entrepreneur rejected by Dragon's Den makes millions selling food that has passed its 'best before' date
Dan Cluderay's company sells branded products that have been rejected by supermarkets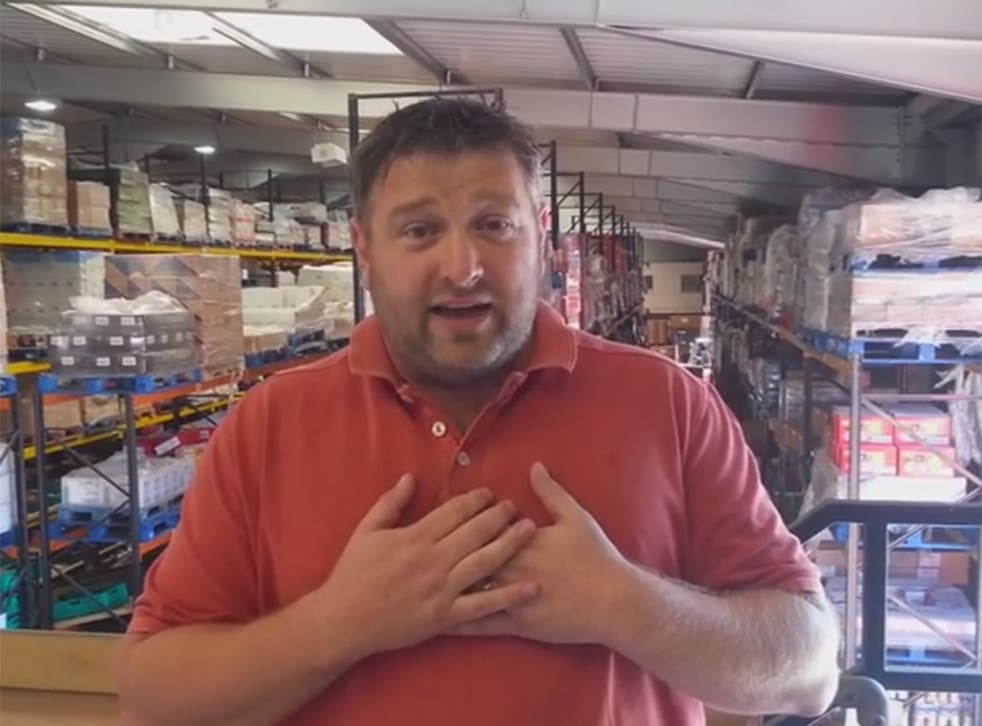 An entrepreneur rejected on Dragon's Den has proved the panel wrong after raking in millions with his online business – which sells short dated food.
Dan Cluderay set up Approved Food in 2009. The online retailer supplies food and drink that has passed its "best before" date but is still safe to consume. Products that have passed their "use by" date are not sold.
Last year the 40-year-old and his business partner, Andy Needham, took their idea to the Dragons in the hope of securing a £150,000 investment for a 10 per cent stake in their business. The BBC show aired in February – but the pair was turned away without any money.
However, not to be disheartened, they managed to instead raise £40,000 through a series of loans and other investments – leading to a £4million turnover at Approved Food, according to the Mail Online.
And now business is booming as bargain-hunters flock to fill up their online trollies and save up to 70 per cent on their shopping bill. Approved Food, which operates from a warehouse in Sheffield, currently deals with around 600 orders a day.
But even more shoppers are logging on today, after Cluderay appeared on ITV's Bargain Fever Britain last night. The company's website has been hit by technical difficulties due to the volume of customers.
Cluderay and his wife, Nicola, started off as market traders in Hull and Doncaster, selling branded products that were approaching their "best before" date, before moving into food wholesale, supplying other market traders. The couple then began working in retail outlets that supplied both public and wholesale traders, before founding Approved Food.
Approved Food sells branded products sold in tins, jars and packets, as well as fruit and vegetables and household products. The company doesn't sell chilled or frozen products, including fresh meat and fish.
"Food is perfectly fine to be eaten way past its 'best before' date, as people know, but the large supermarkets won't do that and that's where we come in," Cluderay told the Mail Online.
"We sell food, such as cans of baked beans, pasta sauce, tins of tuna, which may have gone past their 'best before' date by a few weeks, but everyone knows they will taste just the same as the products which have weeks left to run."
The business has been set up at a time when the spotlight has been shone on major supermarket throwing away "imperfect" food.
According to the British Retail Consortium (BRC), 200,000 tonnes of food is thrown away by the supermarket sector each year.
However, this figure only accounts for 1.3 per cent of the total 15 million tonnes of annual wastage.
Join our new commenting forum
Join thought-provoking conversations, follow other Independent readers and see their replies