Barber's photos of autistic four-year-old boy's first proper haircut go viral
James Williams has been celebrated around the world for his understanding approach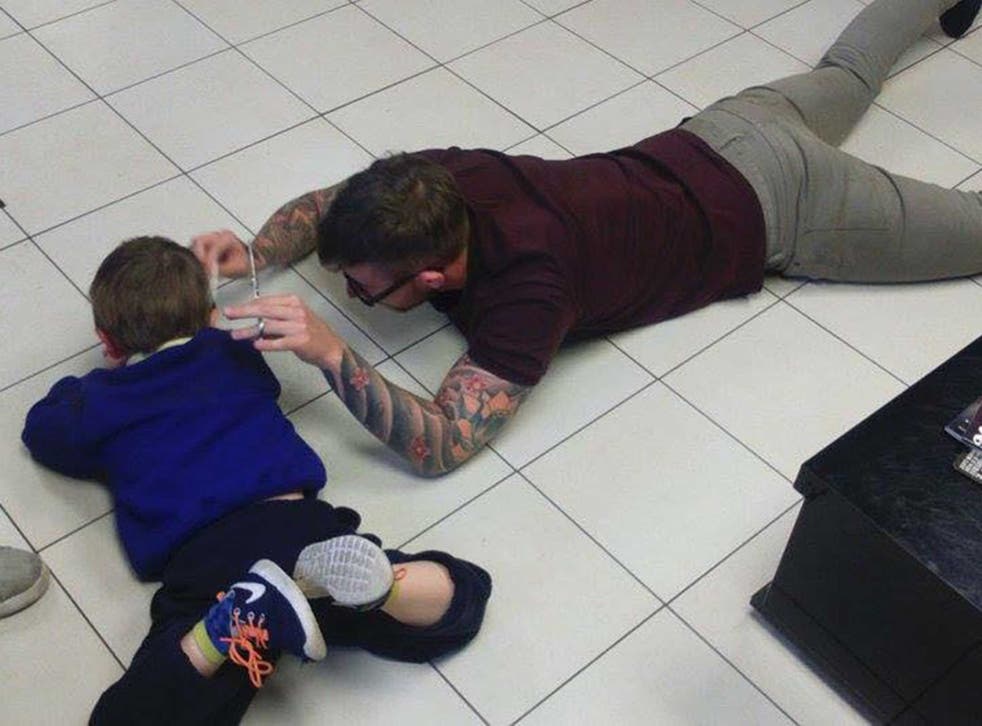 Photographs of a barber's determination to go the extra mile to make one little boy happy have gone viral.
James Williams, 26, from Neath Port Talbot, had been attempting to cut the cut the hair of Mason Lewis, who was diagnosed with autism spectrum disorder a few months ago.
In photographs posted on Mr Williams explained he had been grappling with how best to cut the four-year-old's hair without upsetting him.
"But today," he wrote, "I finally achieved it."
Photographs, which have been viewed more than two million times, show the determined barber giving Mason's his "first proper haircut" on the floor of his shop Jim the Trim.
When Mr Williams asked his little customer for a high five at the end of the successful haircut, instead Mason responded with a hug.
The barber told Buzzfeed News he had been "blown away" by the reaction, as his post spread from the US to Brazil to Australia.
"A lot of families have these problems – it's good to raise awareness," he said, adding Mason was probably the third child with similar issues whose hair he had cut.
Join our new commenting forum
Join thought-provoking conversations, follow other Independent readers and see their replies