Kids Company founder Camila Batmanghelidjh claims scale of child sex abuse by senior Establish figures is worse than we think
She says there are more instances of abuse than we know about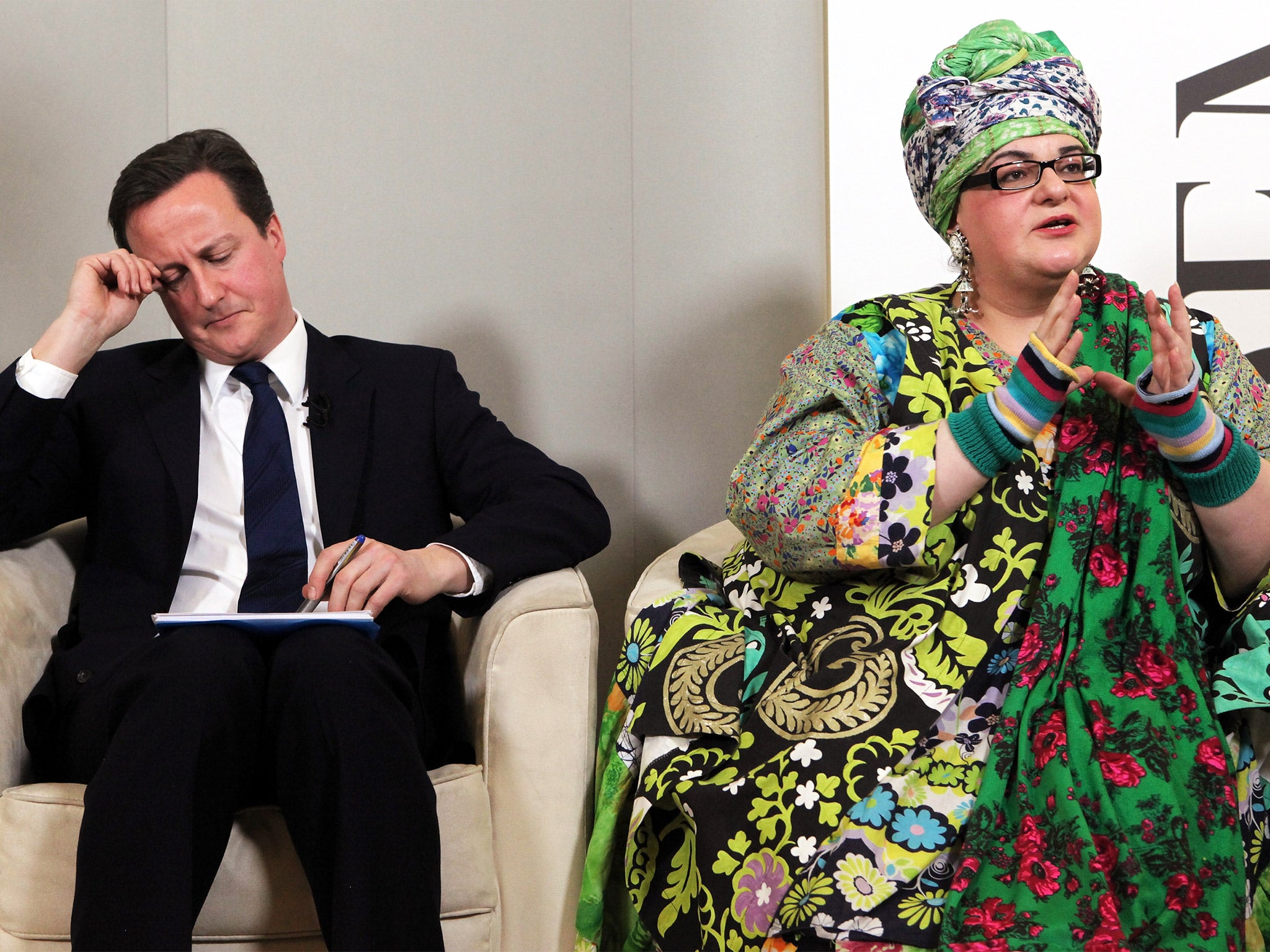 Camila Batmanghelidjh has accused the Government of suppressing evidence of child abuse "involving very senior members of the establishment".
The founder of Kids Company, which closed down last night amid allegations of financial mismanagement and reports of abuse within London based charity, was forced out her job as director last month, as a condition of receiving a government grant.
"I believe that the problem that elements of government and civil servants are having with me is because I am very outspoken" she told BBC television.
"There is more [than we know about] that is being suppressed, and some if it involves historic sexual abuse of children, involving very senior members of the establishment."
Ms Batmanghelidjh claimed there has been a "culture of suppressing evidence" related to childhood maltreatment, by "very powerful people."
"Some child protection police officers had come to see me, to say their investigations are being squashed; they are unable to carry out their investigations properly and have their evidence used properly."
She continued: "As I sit here, in years to come the truth will unfold. People who are really outspoken and really challenge government about the way they are doing things, especially in poor communities, are being silenced."
A spokesman for the Cabinet Office declined to make a comment on the allegations.
Ms Batmanghelidjh also launched an attack on the Government today, after reports of financial mismanagement and accusations of abuse have forced the charity to cease operating completely.
She said it was wrong for the Government to leave so much work to charities like Kids Company.
"What people don't understand is Kids Company has been carrying a statutory caseload of very disturbed children and young people who are self-referring off the street for which we get no money," she told the BBC.
Ms Batmanghelidjh claimed that her pleas for help to the Government were aimed at keeping the charity afloat as it had no reserves left, because so many children presented themselves asking for help.
"What we wanted was help, for the Government to come and help take this caseload of children off us, or sit with us and go through this case load and make decisions about what we were going to do.
"I wanted Government to come and take responsibility for child protection and child mental health cases that a charity like our shouldn't be holding."
She added: "They are pouring through our doors with very serious issues, I have been trying to get central Government and civil servants to come down and look at the case load we have because it's a moral problem."
In an emotionally charged discussion, Ms Batmanghelidjh, who founded Kids Company 19 years ago, explained how on the charity's final day, she had talked a child out of jumping off a platform in front of a train in a phone call. "The police arrived and tried to grab him mid-air," she said.
Reacting to the news that Kids Company would be closing, one woman, who would only give her name as Janet, said she has used the charity since 2011, with her children attending an after-school club every week and also to receive food vouchers.
"It is a huge blow. It is a support to my family," explained Janet, as she spoke outside Kids Company centre on Kenbury Street, Camberwell. "It is a backbone to a lot of children and clients."
"My children come here every week, and I don't know where to go from here."
Labour's acting leader Harriet Harman, whose constituency of Camberwell and Peckham is served by Kids Company, demanded a plan to ensure the vulnerable youngsters the charity works with are cared for if it closes.
She said: "Whatever happens to Kids Company, these children and young people must be protected and supported. Such vulnerable young people must not suffer as a result of the breakdown of Government confidence in Kids Company.
"The Government must ensure that local authorities and voluntary organisations have the resources they need to make sure that the children and young people who are being supported by Kids Company will not be without that support if the charity closes."
Join our commenting forum
Join thought-provoking conversations, follow other Independent readers and see their replies