Abu Hamza's health is 'deteriorating', say his lawyers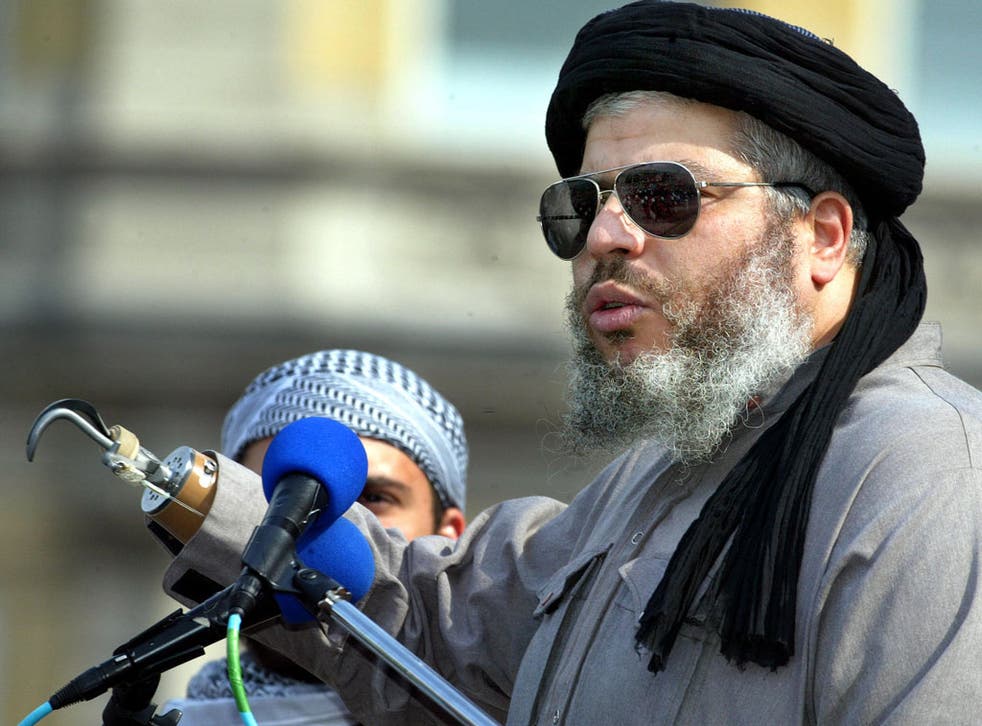 Lawyers for radical cleric Abu Hamza, who is wanted by the US on terrorism charges, say his health is "deteriorating".
They say medical tests could establish that he is unfit to plead and should not be extradited to America to face trial.
Hamza is one of a number of terror suspects who today launched a last-ditch legal challenge at London's High court to halt extradition after the European Court of Human Rights refused to intervene over their removal.
A QC for the Home Secretary is arguing that the challenges, which mostly come at the end of marathon legal battles, are abuses of process as all the points now raised could have been raised months or even years earlier and have no merit.
Sir John Thomas, President of the Queen's Bench Division, and Mr Justice Ouseley are hearing the latest legal points over the next few days.
Today, the first day of the hearing, Sir John expressed concern that the extradition battle - also involving high-profile terror suspects Babar Ahmad, Syed Ahsan, Khaled Al-Fawwaz and Adel Abdul Bary - was threatening to "go on and on and on".
He was told that Ahmad and Ahsan are mounting a fresh challenge to yesterday's refusal by the Director of Public Prosecutions (DPP) to sanction a private prosecution against them in the UK, which would mean them avoiding extradition.
Sir John said the new DPP challenge should be considered tomorrow afternoon, adding: "If these points are good points, let's get it all out now. Otherwise these cases will go on and on and on."
Hamza's QC, Alun Jones, is arguing that there is "uncontradicted medical opinion" that a MRI (magnetic resonance imaging) scan is "medically necessary" for the cleric and a temporary injunction should be granted to allow it to be carried out.
Magnetic resonance imaging (MRI) is a type of scan that is often used to diagnose health conditions which affect organs, tissue and bone.
Mr Jones says in papers submitted to the court that, if tests establish that Hamza is unfit to plead, it will be contended that it would be "oppressive" to extradite him under the 2003 Extradition Act.
The QC says a judge referred to Hamza's "very poor health" at an extradition hearing in 2008.
Since then his condition may have deteriorated further - "perhaps attributable to sleep deprivation and the continued confinement of the appellant in an unrelentingly harsh environment.
"The responsibility of the (Home Secretary) is a relevant factor here," says Mr Jones. He will make a formal application in open court for an injunction tomorrow morning.
Hamza, who was jailed for seven years for soliciting to murder and inciting racial hatred, has been fighting extradition since 2004.
James Eadie QC, appearing for the Home Secretary, says all the applications before the court have been brought too late and had been "stored up" to cause unnecessary delay and amounted to an abuse of process.
Mr Eadie told the judges: "There must be finality in litigation."
Computer expert Ahmad has been held in a UK prison without trial for eight years after being accused of raising funds for terrorism.
After the ruling in Europe, the Home Office said Hamza, Bary, Ahmad, Al-Fawwaz and Ahsan, would be "handed over to the US authorities as quickly as possible".
Between 1999 and 2006, the men were indicted on various terrorism charges in America.
Hamza has been charged with 11 counts of criminal conduct related to the taking of 16 hostages in Yemen in 1998, advocating violent jihad in Afghanistan in 2001, and conspiring to establish a jihad training camp in Bly, Oregon, between June 2000 and December 2001.
Ahmad and Ahsan are accused of offences including providing support to terrorists and conspiracy to kill, kidnap, maim or injure persons or damage property in a foreign country.
Bary and Al-Fawwaz were indicted - with Osama bin Laden and 20 others - for their alleged involvement in, or support for, the bombing of US embassies in Nairobi and Dar es Salaam in 1998. Al-Fawwaz faces more than 269 counts of murder.
All argue that legal flaws in the attempts to extradite them mean their removal should be halted.
The hearing continues tomorrow.
PA