Andy Warhol and Damien Hirst dealers investigated as buyers left with nothing
Exclusive: Police launch inquiry after couple sell gallery and move to France – as collectors and artists chase £500,000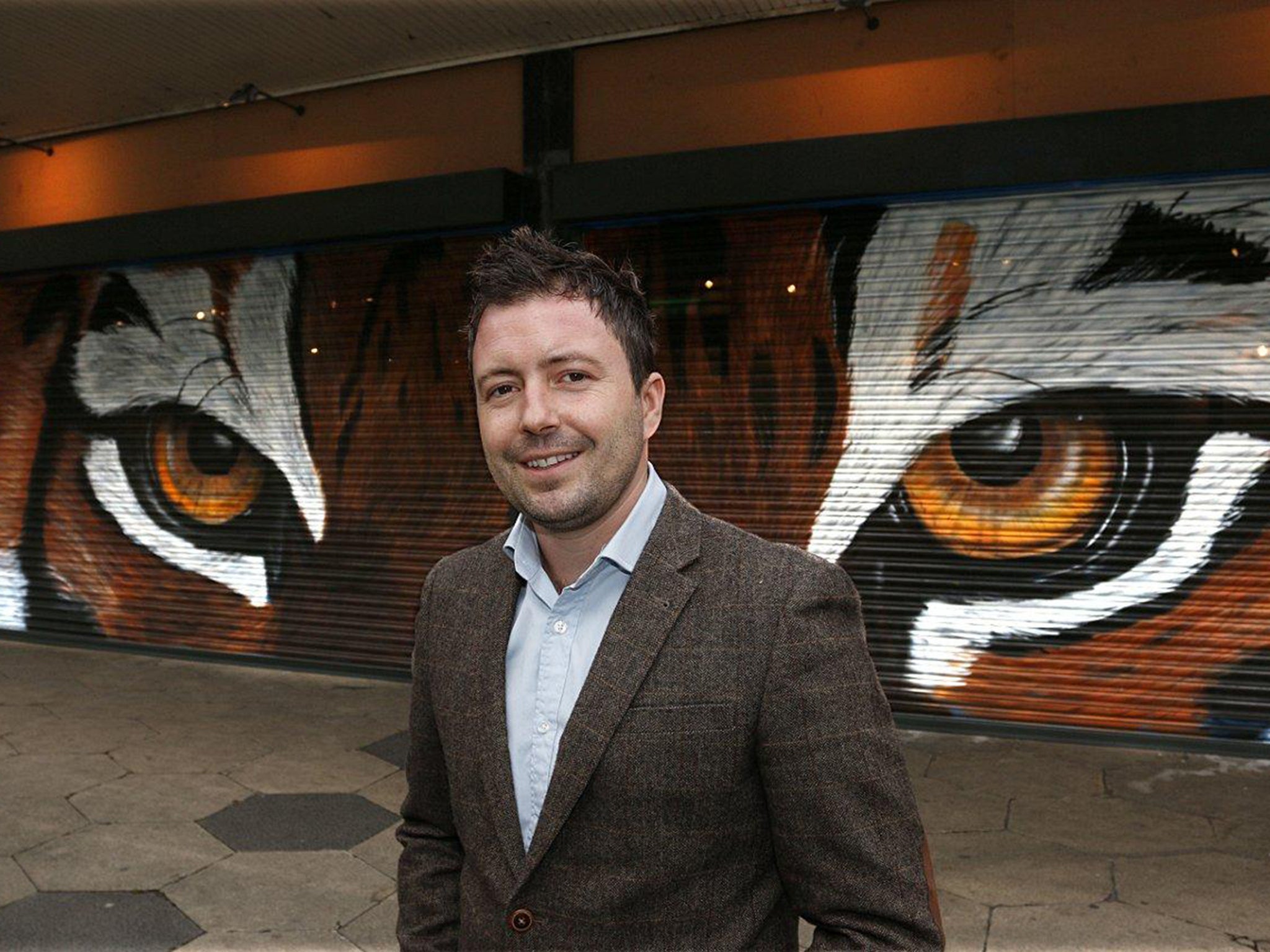 Police are investigating claims of fraud and theft involving a business run by a pair of prominent British art dealers who are believed to have sold up and moved to France.
The investigation is said to involve the proceeds of more than half a million pounds of sales including work by artists such as Damien Hirst, Marc Quinn and Andy Warhol, The Independent has learnt.
Donald Smith and Emma Poole sold the Opus Art gallery in Stow-on-the-Wold in the Cotswolds and moved to an equally picturesque village in the south of France with their young child. Detectives believe they have used the proceeds from selling the business to buy a 47-acre property with three barns.
Gloucestershire Police recently raided an extension to the Stow gallery where artworks were stored, and officers have launched a criminal investigation after being inundated with complaints from artists and collectors.
One of those left high and dry is Kevin Zuchowski-Morrison, who runs the Rise Gallery in Croydon, south London. He bought Opus Art from the couple in April for "a six-figure sum" but the share transfer never took place.
He said: "Don approached me on my wedding day last year telling me he and Emma wanted to retire to France and whether I was interested in buying their gallery. I was, thinking I could eventually incorporate Opus into Rise, so we began negotiations later. As I soon as I signed the deal, however, things went very wrong."
Mr Zuchowski-Morrison said he found that the company had run up a £15,000 credit card debt and a £15,000 overdraft. He was also inundated with emails from people demanding money from artworks which they claimed the pair had sold on their behalf. Mr Zuchowski-Morrison quickly extricated himself from the firm by resigning as director.
Companies House is taking steps to strike off Opus Art Limited for failure to supply up-to-date accounts. The firm's most recent accounts, for 2013, show it owed creditors about £200,000.
Mr Zuchowski-Morrison said: "I inherited a gallery manager who was extremely upset at everything. The invoice demands were flowing in – totalling at least half a million pounds – from a lot of irate people. I feel like a naive fool now."
Those affected by Opus' demise have vented their anger on the Urban Art Association online forum. Ruggs, one artist trying to recover money from the gallery, said: "It's totally and utterly wrong. These guys should be held very accountable."
Photographer Nick Tucker said he was missing about £15,000 worth of art he owns. One piece, by the Japanese artist Takeshi Murakami, is worth £7,000. Artist Rosie Emerson said she had heard numerous claims from people who said they had paid Opus Art for items that never arrived.
Andy Warhol at Tate Liverpool
Show all 6
Mr Smith, 55, was previously involved in controversy in 2002 when the Eyestorm art gallery he then co-ran went bust with debts of £18.5m. Damien Hirst was owed £78,000 by Eyestorm at the time it collapsed. Also owed thousands were Jeff Koons and the photographers Helmut Newton and Robert Mapplethorpe.
When it was launched at the height of the dotcom boom in 1999, backed by millions of pounds of venture capital funding, Eyestorm had promised to revolutionise the way the general public bought art, moving away from "stuffy galleries" and to internet sales.
Mr Smith and Ms Poole moved Opus Art, established in Newcastle in 2005 as "the north's premier contemporary art gallery", to the Cotswolds in November 2013. Artworks recently advertised for sale by Opus include The Sacred Heart, a "rare silver 2005 sculpture" by Damien Hirst.
Opus Art's ebay account, OpusUndergound, still lists 88 works for sale, among them several Marc Quinn prints, for up to several thousand pounds each. Neither Mr Smith nor Ms Poole responded to email inquiries.
A spokesman for Gloucestershire Police urged anyone who had entrusted their work to Opus Art or who had paid for but not received items to contact them. He said the force began its investigation in May following allegations that "individuals involved with Opus Fine Art Gallery had been dishonestly retaining or selling works of art".
The spokesman said: "Police have seized a large number of works and assets previously held by the company. Investigations are ongoing to establish ownership of the seized property and what specific criminal offences have been committed. We will seek to bring any perpetrators of fraud or theft in this case to justice, and in due course to reunite the works with their owners."