Ann Maguire murder: Boy, 16, sentenced to minimum 20 years in prison for stabbing
Teenager wanted to kill two other teachers, including a pregnant woman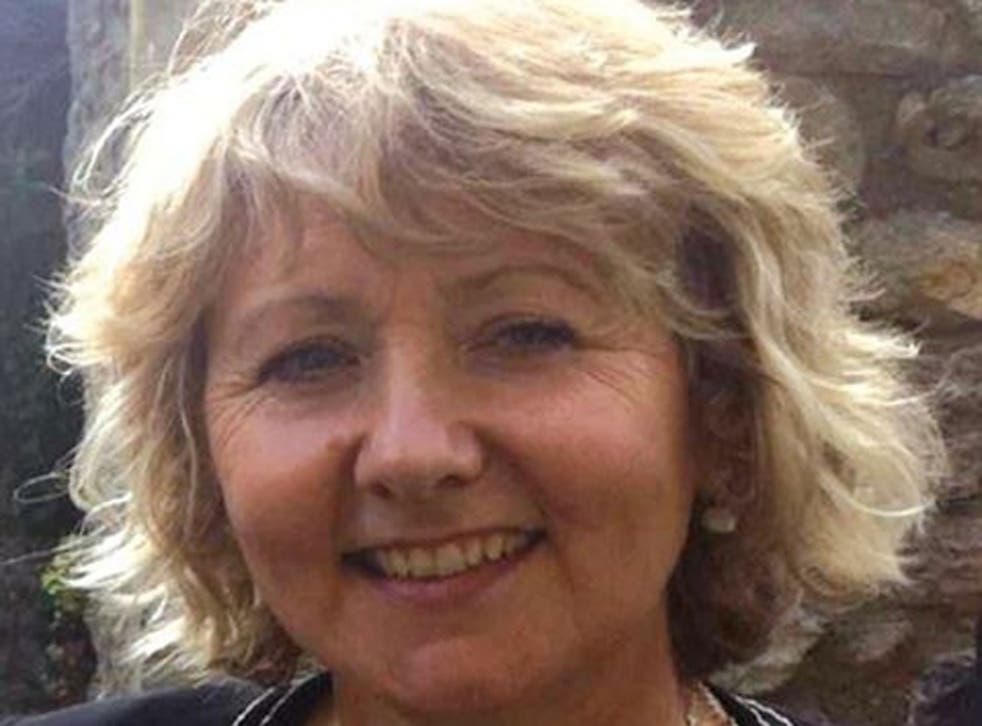 The teenage boy who stabbed Ann Maguire to death in her classroom aged just 15 has been jailed for life with a minimum of 20 years in prison.
The boy, who cannot be named for legal reasons, admitted murdering the 61-year-old at Corpus Christi Catholic College in Leeds earlier today.
Mr Justice Coulson told Leeds Crown Court he increased the normal minimum tariff of 12 years because of the nature of the brutal attack.
He told the court that the boy, now 16, had planned the stabbing and deliberately carried it out in front of children, taking pleasure in its public nature.
The judge also cited the teenager's "total and chilling lack of remorse" as an aggravating factor, along with the fact Mrs Maguire did not die immediately and was in extreme pain with her injuries.
"It's quite possible that day (of his release) may never come," he added.
After the killer pleaded guilty to murder today, the prosecution showed Facebook messages dating back to Christmas showing his intention and revealed that on the morning of the stabbing, he told classmates he planned to kill Mrs Maguire and two other teachers, including a pregnant woman "so as to kill her unborn child".
In pictures: Leeds school mourns Ann Maguire's death

Show all 18
The boy showed them the knives he was carrying along with a bottle of Jack Daniels "to celebrate", the court heard.
Paul Greaney, a lawyer for the prosecution, said he "winked" at a fellow student before entering Mrs Maguire's classroom and one witness said there was no expression on his face as he stabbed her.
Mrs Maguire had been leaning over looking at a pupil's work when he attacked her from behind with a "large kitchen knife", stabbing her in the neck and back.
She attempted to run away but was chased by the boy, who "stabbed her as she sought to escape", Mr Greaney said.
After the attack, the murderer told his classmates "good times" and calmly chatted to teachers and pupils "as if nothing had happened".
Witnesses reported that he seemed "pleased" and he later told a psychiatrist it made him "happy".
"I had a sense of pride. I still do," the defendant said according to lawyers. "It's kill or be killed. I did not have a choice. It was kill her or suicide."
Outlining the psychiatric reports, Mr Greaney said the boy was "currently highly dangerous and has psychopathic elements to his personality".
Mrs Maguire's husband, Donald, and her daughters, Emma and Kerry, were in court for the hearing, when the defendant looked straight ahead and showed no emotion as he admitted murdering Mrs Maguire.
In statements read from the family to the court, they described their continuing grief.
Her husband said: "There will be no closure. Balance will never return. There will be no level scales."
Their daughter, Emma, described how she wakes up every morning hoping her mother's murder is a "bad dream".
Additional reporting by PA