Alison Chabloz: Woman who posted antisemitic song about Auschwitz 'theme park' found guilty by court
Alison Chabloz was found guilty of violating laws against causing 'gross offence'
Lizzie Dearden
Home Affairs Correspondent
Saturday 26 May 2018 10:59 BST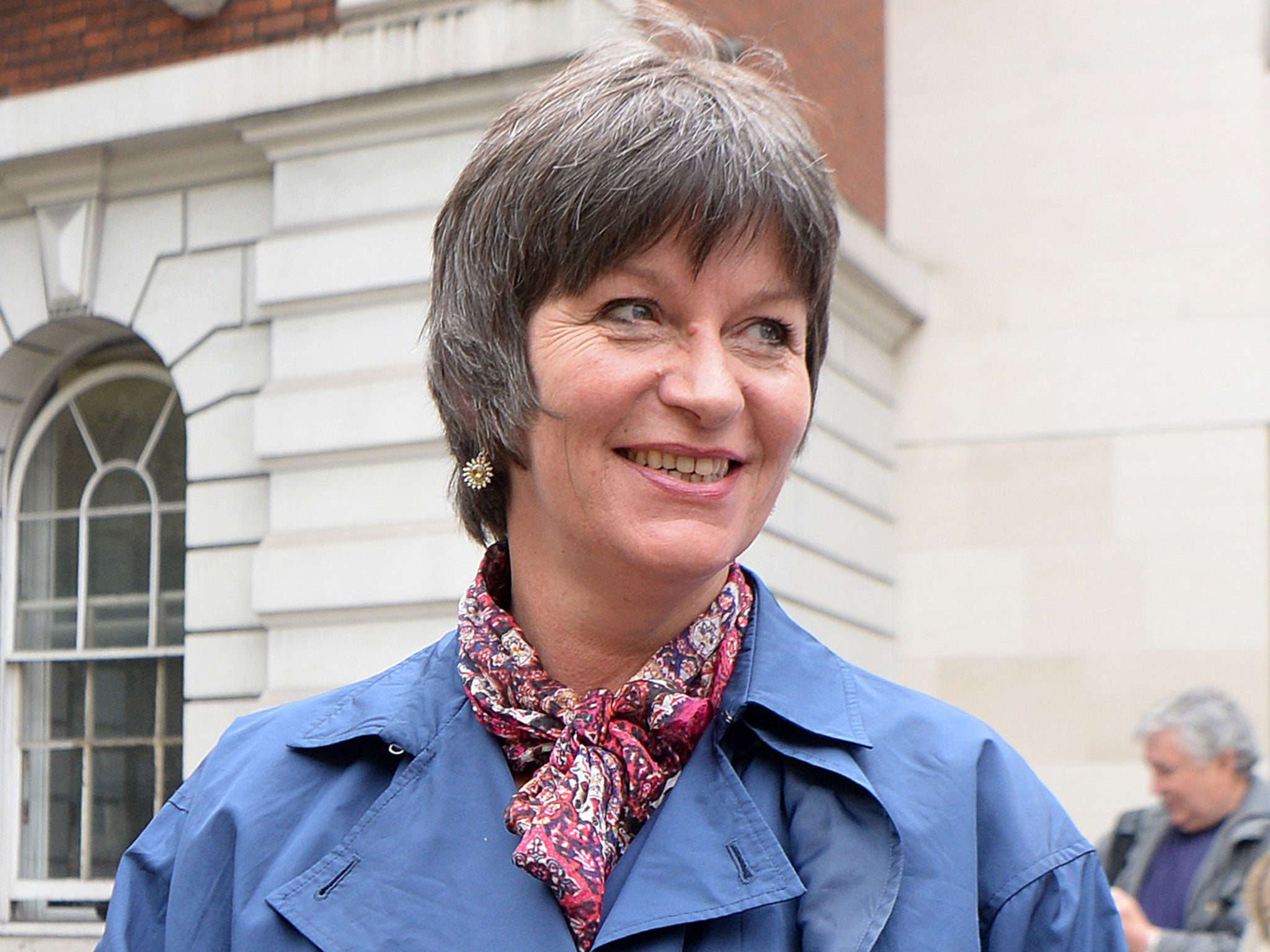 A woman has been convicted for performing "grossly offensive" antisemitic songs that included lyrics calling Auschwitz "a theme park".
Alison Chabloz, 54, sang her compositions at a meeting of the far-right London Forum group, whose leader Jeremy Bedford-Turner has been separately jailed for stirring up racial hatred.
A judge at Westminster Magistrates' Court found Chabloz had violated laws criminalising "gross offence" and intended to insult Jewish people.
District judge John Zani delayed her sentencing until 14 June but told the court: "On the face of it this does pass the custody threshold."
Chabloz, a Swiss-British dual national, had uploaded tunes to YouTube including one defining the Nazi death camp Auschwitz as " a theme park just for fools" and the gas chambers a "proven hoax".
The songs were partly set to traditional Jewish folk music, with lyrics like: "Did the Holocaust ever happen? Was it just a bunch of lies? Seems that some intend to pull the wool over our eyes."
Chabloz told the court her songs were "satire" and claimed some Jewish people found them funny.
But while being cross-examined in March, she called for an "official investigation" into the number of victims killed in the "so-called Holocaust", and claimed there was no proof that gas chambers existed.
Adrian Davies, defending, previously told the judge his ruling would be a landmark one, setting a precedent on the exercise of free speech.
He had argued his client did not commit an offence, saying: "It is hard to know what right has been infringed by Miss Chabloz's singing."
But Judge Zani said Chabloz failed "by some considerable margin" to persuade the court that her right to freedom of speech should provide her with immunity from prosecution.
"I am entirely satisfied that she will have intended to insult those to whom the material relates," he added. "Having carefully considered all evidence received and submissions made, I am entirely satisfied that the prosecution has proved beyond reasonable doubt that the defendant is guilty."
Prosecutor Karen Robinson previously told the court: "They're not political songs. They are no more than a dressed-up attack on a group of people for no more than their adherence to a religion."
Around 20 of Chabloz's supporters were in court for Friday's hearing and groaned when the guilty verdicts were given, with shouts of "shame" from the public gallery.
A scuffle ensued outside the building as the defendant left, with a man holding an Israeli flag involved in several heated arguments before police arrived to keep the peace.
Chabloz, of Charlesworth in Derbyshire, was convicted of two counts of causing an offensive, indecent or menacing message to be sent over a public communications network after performing two songs at a London Forum event in 2016.
The Independent infiltrated a meeting of the far-right group the following year, where Chabloz performed again, finishing her set with a parody of Edith Piaf's "I Regret Nothing" and performing a quenelle salute.
The event was compèred by London Forum leader Bedford-Turner, who was jailed for a year earlier this month over a speech where he incited people to "free England from Jewish control".
Chabloz was previously banned from the Edinburgh Fringe for performing a quenelle salute, which is linked to antisemitism, during the arts festival in 2015.
On her website, she describes herself as a fierce anti-Zionist campaigner for freedom of expression and, in particular, Holocaust revisionism".
The charges against Chabloz were initially brought in a private prosecution by the Campaign Against Anti-Semitism after members accused authorities of "failing to act".
Chairman Gideon Falter said: "Chabloz has dedicated herself over the course of years to inciting others to hate Jews, principally by claiming that the Holocaust was a hoax perpetrated by Jews to defraud the world.
"This verdict sends a strong message that in Britain Holocaust denial and antisemitic conspiracy theories will not be tolerated."
The group said there was a "crisis of confidence in Britain's Jewish community" over a perceived lack of prosecutions for antisemitic hate crimes.
Gross offence laws were controversially used to prosecute a YouTuber who taught his girlfriend's pet dog to perform Nazi salutes earlier this year.
Lawyers and the Index on Censorship group raised concern about the scope of the law and potential freedom of speech infringements, arguing that separate laws against hate speech were sufficient to punish offenders.
Additional reporting by PA