Ayesha Ali death: Disturbing diaries reveal punishments meted out to eight-year-old girl before she was tortured to death by her mother
List of 'good' and 'bad' behaviours were used in evidence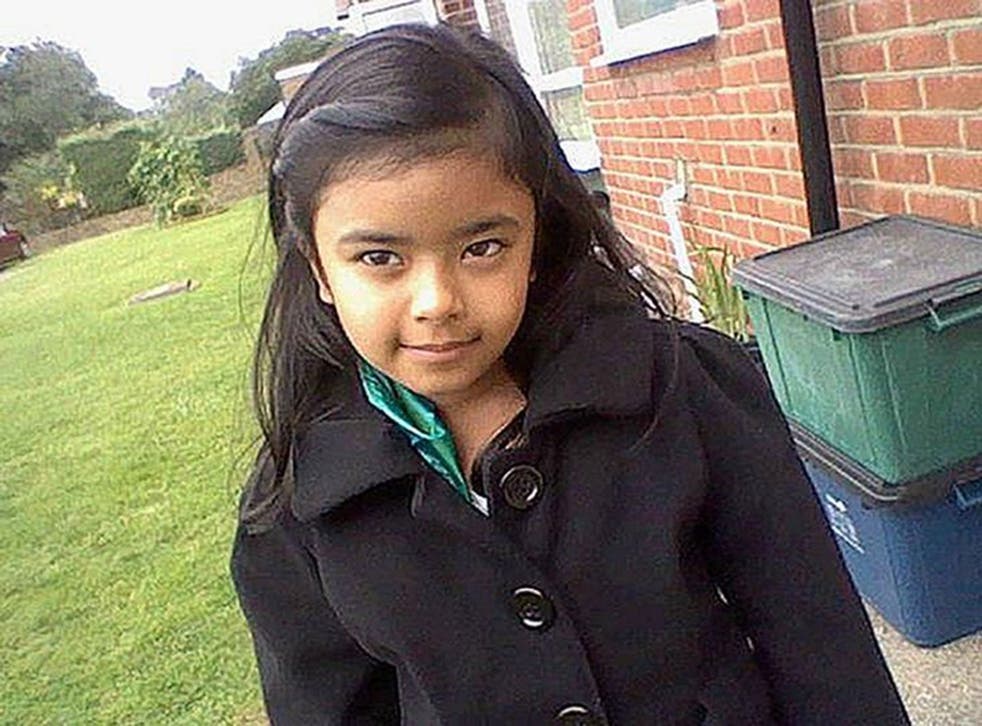 "I will change… Being thought bad, naughty and mean it's getting to be very upsetting."
These are the devastating words written in a letter by eight-year-old Ayesha Ali, the little girl tortured to death by her mother and her girlfriend.
Written before she was killed, the letter was used as evidence in the trial at the Old Bailey, where Ayesha's mother, 35-year-old Polly Chowdhury, and her girlfriend, 43-year-old Kiki Muddar, were today found guilty of manslaughter.
The couple had been on trial for murder after the "intelligent and loving" little girl was found dead at her home in Chadwell Heath on 29 August 2013. The bizarre and disturbing court case revealed that the women had been embroiled in a "sophisticated web of lies and deceit" on Facebook and in text messages.
Police officers unravelled a set of alter egos on Facebook and in text messages, which Muddar had created to control and seduce Chowdhury, encouraging her to discipline her daughter because she saw her as a threat.
Ayesha's letter, penned in her own childlike handwriting, is all the more horrifying because of how well-written it is. It demonstrates the degree to which the child was abused and made to believe that she had done something wrong.
"I don't like hurting other people's feelings!" Ayesha wrote.
"I don't know how I make myself do these things! I hate getting punishments so I'm gonna make sure I change."
Ayesha Ali death

Show all 10
A list of "bad" behaviours things for which Ayesha could be punished was also written down by the child. They included "huffing and puffing", "telling lies", "being rude" and even "not putting my shoes in the right place".
The little girl also wrote a list of "good" behaviours, such as "finishing my jam sandwich on time" and "being kind to everyone".
The court heard how both Chowdhury and Muddar meted out severe punishments to Ayesha. Chowdhury admitted smacking her and hitting her with a wooden spoon and Muddar had been giving her a cold bath for wetting herself the night she died.
The jury was also told that the women would terrorise Ayesha in the night by taking it in turns to wear a scary mask in her bedroom.
Paramedics discovered the body of Ayesha "cold and stiff" lying along the side of her bed dressed only in a pair of pink pants after Muddar called 999.
Ayesha was covered in more than 40 injuries, including a bite mark and carpet burns, but the cause of death was found to be a head injury, the court heard.
Both women denied they were in a physical relationship, but Chowdhury told a psychiatrist that Muddar had "groomed" her for sex.
Judge Christopher Moss QC remanded the women in custody to be sentenced on Friday morning.
Additional reporting by Press Association