Ayesha Ali death: Mother and her girlfriend found guilty of manslaughter of eight-year-old
Polly Chowdhury and Kiki Muddar were convicted at the Old Bailey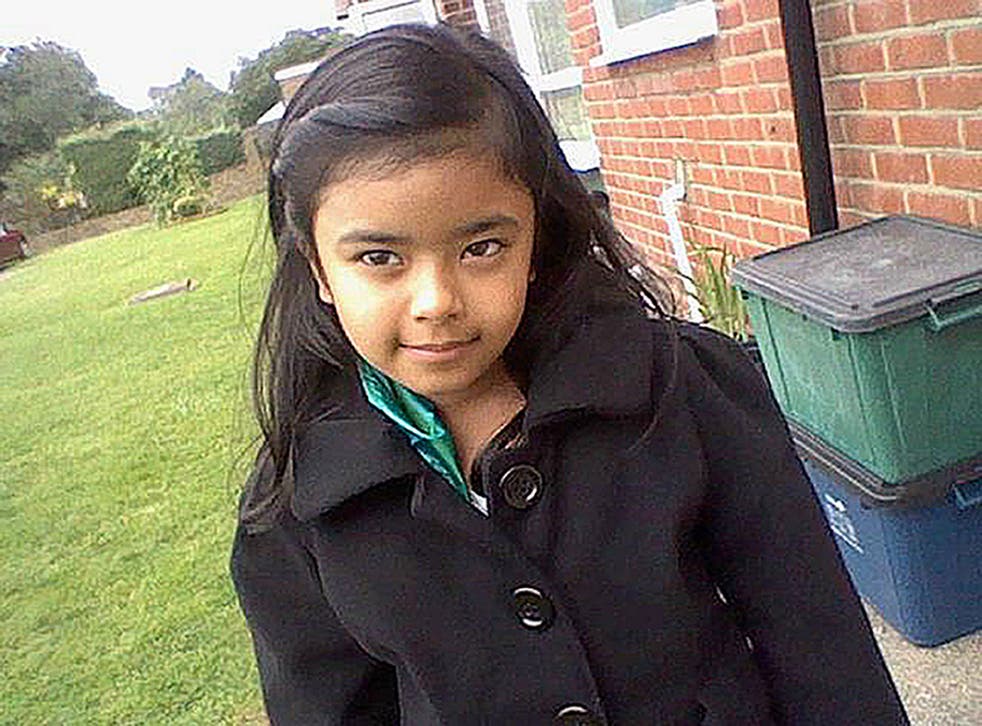 A mother and her girlfriend have being convicted of killing eight-year-old Ayesha Ali after subjecting the child to months of abuse because she was "evil".
The little girl was found dead in her bedroom at her home in Chadwell Heath, east London, in August 2013.
A blow to the head was ruled to be the cause of death but more than 50 injuries, including bruises, carpet burns and a bite mark, told of the torment she suffered.
Her mother, 35-year-old Polly Chowdhury and her manipulative 43-year-old lover, Kiki Muddar, were cleared of murder today but found guilty of manslaughter at the Old Bailey.
Both women had denied being responsible for Ayesha's death.
Richard Whittam, speaking for the prosecution, told the court that the extent of the injuries inflicted by the couple could be likened to torture.
But the little girl seemed unaware she was being abused after months after being locked in her room, beaten and deprived of food because she was "bad".
A hand-written diary entry said she "hated getting punishments" but was trying to be good.
"I'm letting my family and Kiki down," Ayesha wrote. "If I be rude then nobody will like me…I don't like hurting other people's feelings!"
A list dated nine months before she died included "eating my jam sandwich on time" on the "good" side and "not putting my shoes in the right place" and "making a fuss" as "bad".
Muddar had called 999 on the day the child was found saying she was dead. Paramedics found her in her bedroom, wearing only her knickers, as Muddar told them: "Ayesha is always naughty. She was a naughty child and Mum thought she was possessed by the devil."
She said Chowdhury had tried to kill herself in the bath and the mother was taken to hospital with cuts to her wrists, having left a series of notes appearing to admit to the killing. One said: "I have taken my life and Ayesha's life."
The court heard that Muddar, of Green Lane in Ilford, met Chowdhury while they were neighbours in 2007 and lied that she had cancer to gain sympathy.
It proved to be the start of her manipulation, which caused Chowdhury's relationship with Ayesha's father to break down and the pair to move in to the flat where the girl was eventually killed.
During the course of the investigation, police discovered that Muddar had created a set of alter egos on Facebook and texts through which she controlled and seduced Chowdhury.
She poisoned her lover against her daughter because she was jealous of their bond, saying Ayesha had "bad blood" and needed to be disciplined to drive out "evil spirits".
Ayesha was popular with teachers and classmates at school and a neighbour described her as a "lovely" and polite little girl who was "happy and skippy".
Ayesha Ali death

Show all 10
But her mother believed a Muslim spirit guide called "Skyman" instructed them to abuse her daughter via text message and Muddar also created a fake online boyfriend called Jimmy.
She bombarded Chowdhury with more than 40,000 texts which said: "You have no right to ever love or like your evil daughter".
The court heard a recording of a telephone call to a friend where Muddar vowed to kill Ayesha, calling her a "witch", adding: "I'll f***ing drown her in the bath."
In the six months before her death, police said Ayesha was subjected to horrific levels of mental abuse, which escalated to become physical during the summer holidays.
As part of the investigation, detectives recovered and analysed 140,000 lines of text from messaging apps and emails, 40,000 messages from a laptop, 1,450 voice recordings which were backed up on Muddar's phone and 17,000 pages of Facebook messages.
Detective Inspector Donna Convery, from the Metropolitan Police, said she had never seen a case like it.
"It took us months to unpick and investigate the web of lies that Kiki Muddar had constructed," she added.
"Through the use of specialist officers we were able to evidence beyond doubt the roles that both these women played in emotionally and physically abusing Ayesha.
"Ayesha was a bright and intelligent little girl who was well liked by teachers and classmates alike…she was an innocent child who was caught up in the most bizarre set of events, manipulated by two adults who were intent on causing her harm.
"What the motivation behind this campaign of abuse was remains unclear. What is painfully clear, however, is that Ayesha, an eight-year-old girl, has had her life taken away in horribly brutal circumstances."
The pair are due to be sentenced on Friday.
Additional reporting by Press Association