Breck Bednar 'would still be alive today' if police had not ignored mother's plea for help over grooming fears
The teenager was murdered by a man he met online in a 'sadistic or sexual motivated' attack at the man's flat in February 2014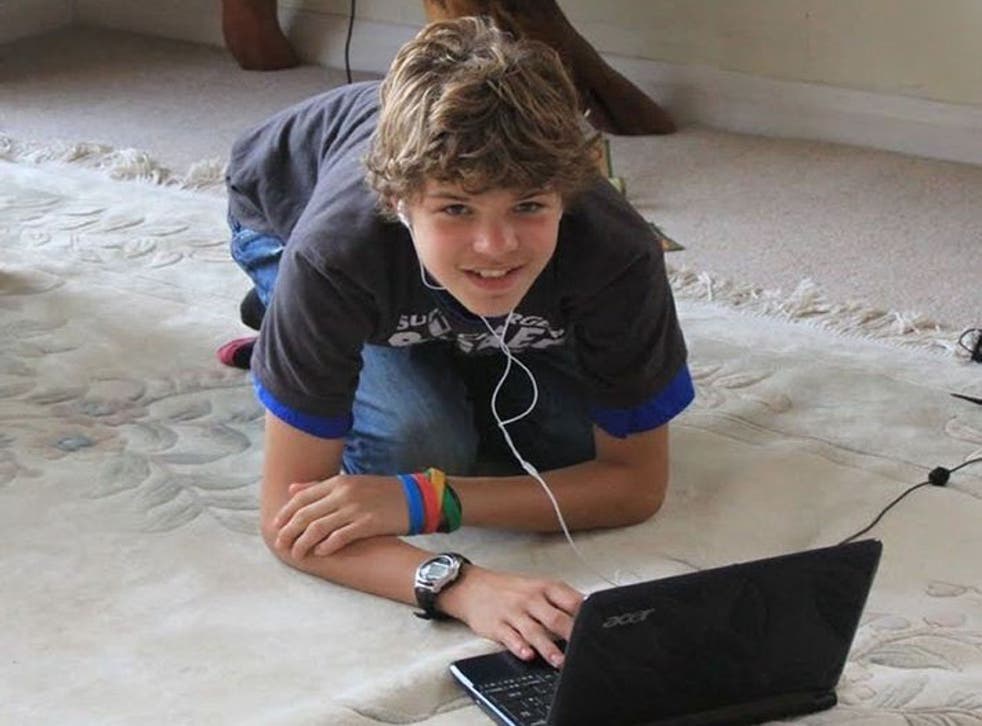 The mother of a teenager murdered by a sex offender he met on the internet has said he would still be alive if Surrey Police had not ignored her pleas for help.
Breck Bednar, 14, was stabbed to death in a "sadistic or sexual motivated" attack by Lewis Daynes, then 18, at Daynes' Essex flat in February 2014 after being groomed online.
His mother, Lorin LaFave, told the Daily Mail she had called the 101 non-emergency line two months before the murder, "begging" them to protect her son.
But the "incompetent and uncaring" call dispatcher handed her a reference number after 12 minutes on the line.
It was later revealed the case had been closed by a junior member of staff just an hour later, without the most basic checks carried out.
If they had checked the national police database it would have revealed Daynes had been accused of raping a 15-year-old boy three years before.
She said: "If I had called one minute later and got a different person my son would still be alive today.
"I should have called 999. But I knew it was not an emergency. People trust those who answer 101 to do the right thing. Otherwise what is the point in having it?"
It comes as the Independent Police Complaints Commission published a report on the handling of the case, which found her call should have been taken seriously.
The report said the call handler and their supervisor lacked knowledge about how to handle grooming cases.
It said a Police National Computer (PNC) check should have been carried out to find Daynes' previous record and Ms LaFave was not given information about specialist agencies such as the Child Exploitation and Online Protection Centre.
IPCC commissioner Jennifer Izekor said: "Police call handlers need to be properly trained to recognise the danger signs and to give the right support and information. Sadly, in the case of Breck and his family, the support they needed was not given.
"Lessons must be learned; that is why I have written to the NPCC (National Police Chiefs' Council) to ask them to consider current national guidance and to alert forces across England and Wales to our recommendations so forces can satisfy themselves that they have the right training and procedures in place."
UK news in pictures

Show all 50
Assistant chief constable of Surrey Police, Gavin Stephens said: "The death of Breck Bednar has been a tragic incident for all involved and our thoughts remain with his family and friends.
"Following the notification of Breck's death, Surrey Police referred the case to the IPCC and carried out an internal investigation to identify improvements the force could make around how information is handled and shared and implemented these at the earliest opportunity.
"Surrey Police takes all allegations of grooming or child sexual exploitation extremely seriously and encourages anyone who has been affected by such crimes, whether recent or non-recent, to speak with police."
Additional reporting by PA