Burglary victims set to no longer receive home visits as police focus on sex offences and online fraud
The warning from the head of the National Police Chiefs' Council follows a 25 per cent reduction in police resources over the past four years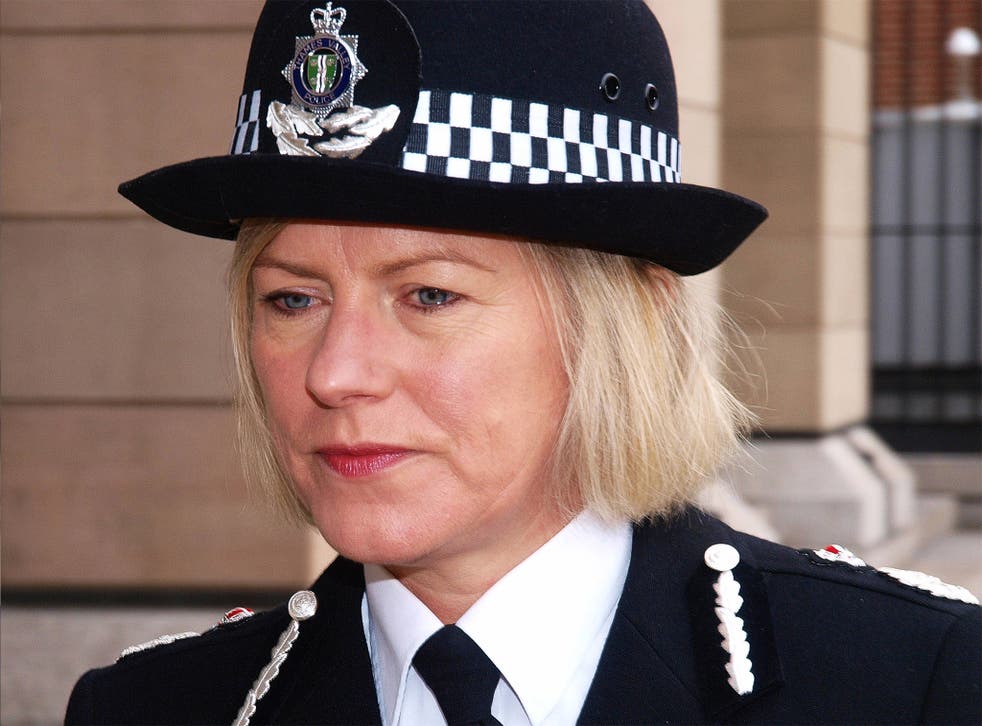 Burglary victims will no longer receive routine home visits from police because of spending cuts and the need to concentrate on crimes such as sex offences and online fraud, one of Britain's most senior officers has said.
The warning from Sara Thornton, the head of the National Police Chiefs' Council (NPCC), follows a 25 per cent reduction in police resources over the past four years and a further squeeze announced in this month's Budget.
Signalling a dramatic shift in chief constables' priorities, she said senior officers nationwide were being forced to move resources from responding to "traditional" offences towards "really protecting the public".
But her comments caused anger among victims' groups which protested that burglary had a devastating impact on homeowners, who suffered a lasting sense of violation.
Ms Thornton, the former Chief Constable of Thames Valley Police, said crime patterns were changing, with far lower levels of burglary and car crime.
"The sorts of crimes that are on the increase – sexual offences, concerns about terrorism, cyber crime – that's where we really need to focus," she said. "We need to move from reacting to those traditional crimes to thinking about focusing on threat and harm and risk and really protecting the public."
She told the BBC's Victoria Derbyshire programme that officers might not attend a break-in as quickly as they had in the past if the burglar had escaped, although they would still collect evidence.
"Over 10 years we will have lost about 70,000 posts and I don't think it's possible for us to carry on doing what we've always done, because we will just fail the public, but also we will cause unacceptable stress amongst our officers."
Derbyshire told her: "That sounds like you are saying, 'If your iPad has been nicked from your home, frankly an officer isn't going to be coming round to help'." Ms Thornton replied: "It could be that." She added: "In terms of the threat to children from sexual offences, from sexual abuse, from online abuse, I think that's what we've got to prioritise."
The latest recorded crime figures showed reports of rape have doubled in 10 years, with sharp increases in sexual offences attributed in part to the so-called "Jimmy Savile effect", with the revelations about the paedophile activities of famous figures encouraging victims to come forward.
There was also a 9 per cent increase in fraud offences, including online shopping scams, while rates of burglary and car crime dropped.
Simon Bailey, the Chief Constable of Norfolk who is the NPCC's policing lead on child protection, said last week that investigating historical sex offences was having a "significant impact on resources".
He said: "I'm moving detectives out of traditional investigation teams into vulnerability and child protection teams. We're all doing it. I don't think there's a chief constable who is not realigning resources to meet demand."
Meanwhile Ron Hogg, Durham's police and crime commissioner, who is a former deputy chief constable, has said his force's scarce resources were no longer being used against small-scale growers of cannabis and were instead being deployed against the people behind the drugs trade.
Ms Thornton agreed that responding to cannabis possession was not a "top priority" and would be "dealt with at the very lower end of the scale".
Lucy Hastings, director of Victim Support, said: "As a charity that supports thousands of burglary victims every year, we know the impact of this crime can be devastating and long lasting.
"Victims tell us that they suffer far more than lost possessions when their home is burgled; there can be a lasting effect on the whole family and victims often feel violated as their home is no longer a safe haven.
"It's so important all victims have access to the practical help and emotional support they may need to cope."
The shadow policing minister, Jack Dromey, said the comments revealed "a disturbing picture of the police's capability to protect the public and respond to serious crimes." He accused Theresa May, the Home Secretary, of "taking a reckless gamble with the safety and security of families".
A government spokesman said: "We are clear that all reported crimes should be taken seriously, investigated thoroughly and, where appropriate, taken through the courts and met with tough sentences."
He said that reforms since 2010 have made it easier for police to do their job by cutting red tape and scrapping unnecessary targets.
"Her Majesty's Inspectorate of Constabulary has consistently shown that forces are successfully meeting the challenge of balancing their books, while protecting the front line," he said.
"Decisions on the operational deployment of resources are matters for chief constables, in association with police and crime commissioners."
Register for free to continue reading
Registration is a free and easy way to support our truly independent journalism
By registering, you will also enjoy limited access to Premium articles, exclusive newsletters, commenting, and virtual events with our leading journalists
Already have an account? sign in