Call for Morse: Skeleton found in Oxford college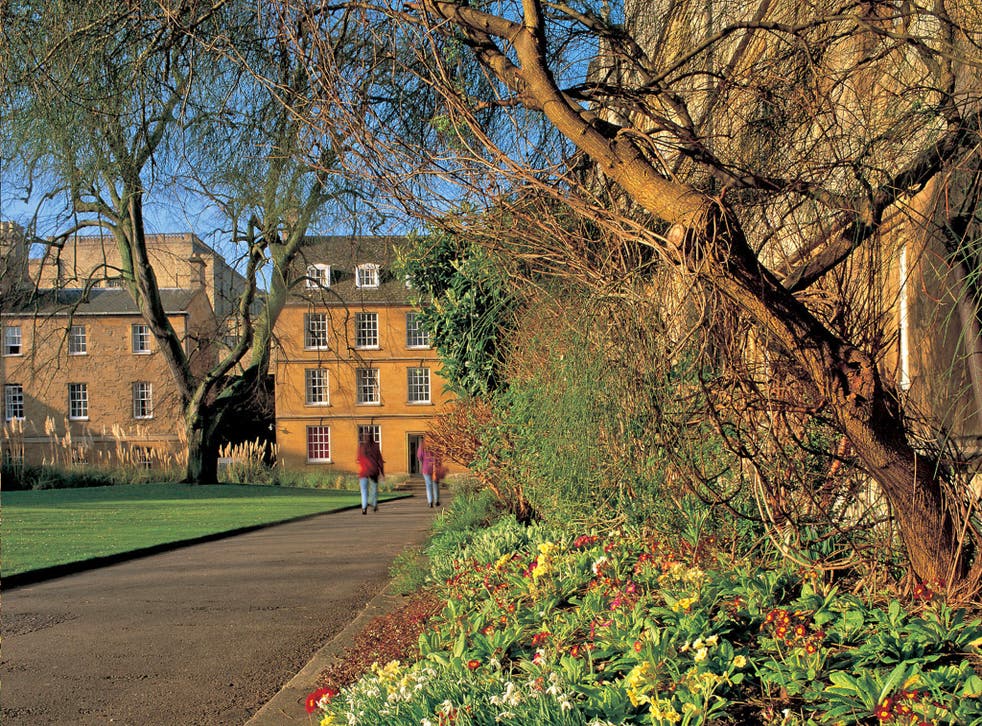 It is the sort of discovery that would have had Inspector Morse grumpily downing his pint and climbing into the red Jaguar.
An Oxford University college was cordoned off today after builders dug up a human skeleton a day after a bullet casing was also found nearby.
The intact skeleton was found in Wadham College this morning lying in a burial position close to 400-year-old buildings, prompting staff to contact police, who in turn taped off the site of the grisly discovery as a potential crime scene.
Concern that evidence had been found of the sort of dark deeds in picturesque academic settings that provided the Oxford's most famous television detective with much of his caseload was increased when it was revealed that a modern bullet casing had also been dug up in close vicinity.
But trepidation that genuine foul play had taken place at the famous college, whose current warden is appropriately the former Director of Public Prosecutions, Lord Macdonald, QC, was fading tonight after police said there were no suspicious circumstances. Thames Valley Police said it was believed the remains are at least 100 years old and the bullet casing was unconnected.
Archaeologists were expected to arrive at Wadham on Thursday to examine the remains, which may be linked to a medieval Augustinian priory that occupied part of the site where the college now stands. A college source told The Independent: "The provisional assessment is that the bones are very old. Certainly, they appear to be so – they are very yellowed and crumbly. The contractors found the skeleton lying lengthwise as if it had been placed in a shroud or a coffin.
"A bullet case which appeared fairly modern had also been discovered. But there was nothing to link the two. It is possible that it will turn out to be the remains of an Augustinian monk because of the priory site. It is likely the priory also had a burial ground.
"But we have to wait for confirmation. If the archaeologists find that its 40 years old then clearly the police and their forensic experts will have to investigate."
The remains were discovered in the back quad of the college, adjacent to buildings designed by Sir Christopher Wren, by contractors who were building a new drain as part of a programme of improvement works.
It is not the first time that skeletal remains have been found in the college, which was founded in 1610 by Dorothy Wadham, the daughter of Henry VIII's secretary of state. Remains believed to have belonged to a monk have been previously dug up while a skeleton initially thought to belong to a baby were later found to be the remains of a dog.
A spokeswoman for Thames Valley Police said: "We were called by contractors yesterday morning. Officers attended and there were no suspicious circumstances. It is thought it is likely to have been an old burial site."
Endeavour Morse would doubtless have sighed and returned to his crossword.