Welsh 'cannibal' Matthew Williams eats victim Cerys Marie Yemm and then dies after being Tasered in homeless hostel
Police confirm they used a 50,000-volt Taser on the assailant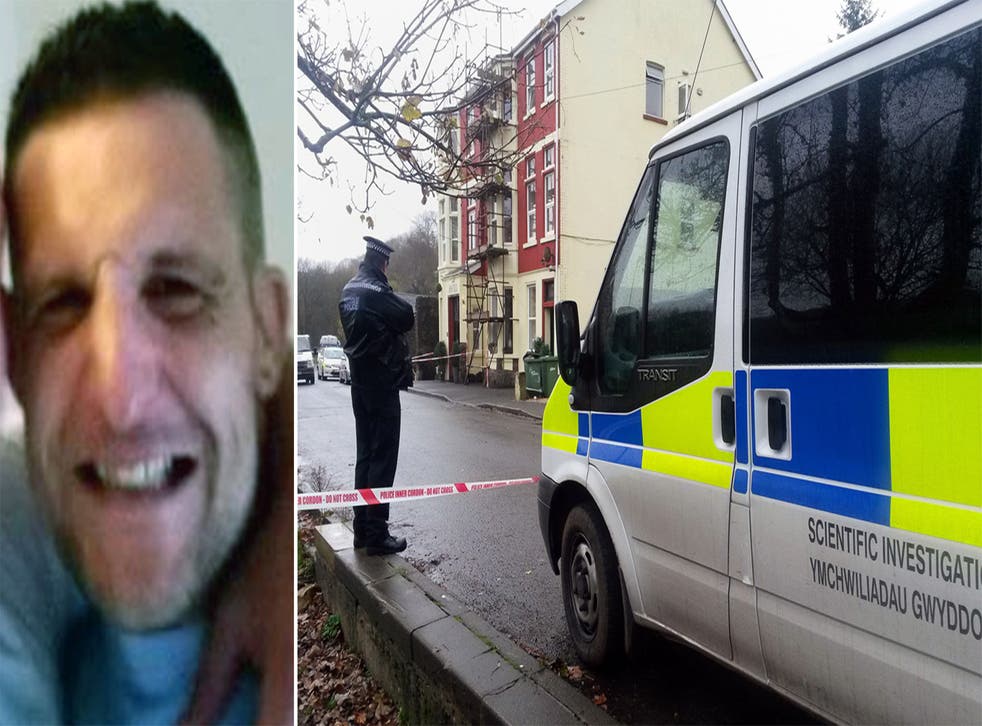 A killer was allegedly found eating the body parts of a woman he had attacked before being shot with a Taser by police yesterday. He later died.
The woman, who died of her injuries, has been named as Cerys Marie Yemm.
Matthew Williams, 34, is reported to have been eating the eyeball and face of the 22-year-old woman, who died of her injuries. Police confirmed they had used a 50,000-volt Taser on Williams.
Security staff at a hostel for the homeless in Argoed, South Wales, became suspicious when Williams refused to let them enter the room. They are said to have forced entry, before calling the police who knocked Williams to the ground with a Taser gun.
The case of 'Cannibal' killer Matthew Williams

Show all 6
Gwent Police confirmed that the man was shot with a Taser and then arrested, and that while under arrest the man "became unresponsive".
Williams had been released from prison two weeks ago, after serving half of a five-year prison sentence for a violent attack on his partner.
Williams – who is known locally by the nickname Fifi – was staying at the former Sirhowy Arms Hotel, which operated as a bail hostel. He is said to have only just met his victim before asking her back to the hostel for a drink.
Police confirmed that Williams and his victim were known to each other.
Police were carrying out forensic tests on a silver BMW believed to belong to Williams which was parked outside the hostel.
Locals have reportedly nicknamed the man "Hannibal Lecter" after the fictional cannibal character.
A Gwent Police spokeswoman said: "While under arrest, the man became unresponsive. Officers and paramedics administered first aid but he has since been pronounced deceased.
We were called at 1.23am yesterday after a report that a man was attacking a woman.
"On arrival both the male and female were still at the location."A Taser was discharged and a man was arrested.
"The woman was located with injuries and has since been pronounced deceased."
Gwent Police have refused to provide any further detail on how the pair died or confirm if they were staying at the hostel.
The Independent Police Complaints Commission has been called in to oversee the inquiry because a Taser was used.
A spokeswoman for the watchdog said: "The IPCC is independently investigating an incident overnight in Blackwood in which a man and a woman have died.
"Gwent Police referred the incident to the IPCC."
A murder investigation has been opened regarding the woman's death.
Register for free to continue reading
Registration is a free and easy way to support our truly independent journalism
By registering, you will also enjoy limited access to Premium articles, exclusive newsletters, commenting, and virtual events with our leading journalists
Already have an account? sign in