Paramedic stood with hands in pockets and did nothing as man lay dying by hospital A&E doors
Matthew Geary was given a suspended eight-month prison for failing to provide help to Carl Cope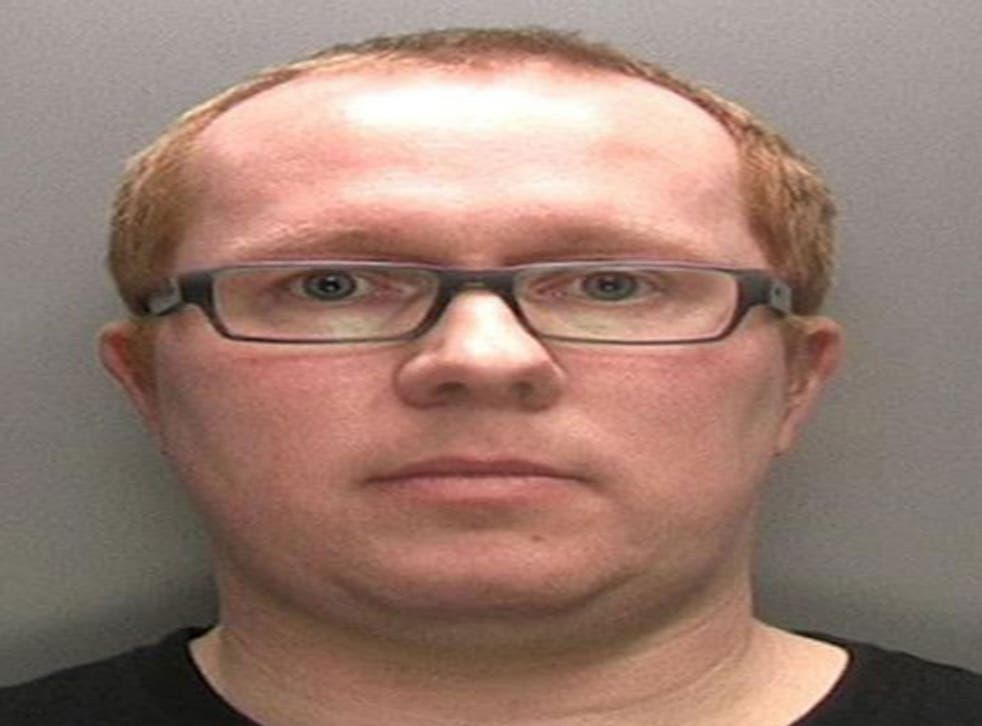 A paramedic who was filmed standing with his hands in his pockets as a man lay dying of a heart attack in front of him outside an NHS hospital has avoided a jail sentence.
Matthew Geary was given a suspended eight-month prison term and ordered to serve 240 hours of community service after a court heard that he failed to provide any help to Carl Cope – who he wrongly believed was drunk - despite seeing him stumble and fall to the ground.
Judge John Warner condemned the paramedic's actions as "callous and uncaring" and wholly at odds with his job.
CCTV footage played to Wolverhampton Crown Court showed Mr Cope, from Bloxwich, fall in the road outside of the Walsall Manor Hospital accident and emergency department.
Paramedics had been called after Mr Cope collapsed on a grass verge not far from his home address at 10.15am that morning.
Geary, 36, is then seen walking over to him, without any equipment, before asking security to deal with him and returning to his ambulance.
A security guard arrived five minutes later, by which point Mr Cope had stopped showing signs of life.
Sentencing, the judge criticised medical staff for discussing the "ownership" of Mr Cope as he lay dying, telling Geary: "It was almost as if he was some kind of chattel.
"Eventually you went over to him, not providing medical help and asked security to deal with it. Security eventually came out and tried to rouse Mr Cope but it was all too late.
"There was no excuse in my judgment for the way you failed to act. Without any justification you had obviously come to a view about him."
Geary, of Manor Avenue, Great Wyrley, Staffordshire, pleaded guilty at an earlier hearing to breaching health and safety laws by failing to conduct a proper examination of Mr Cope or to attempt prompt resuscitation. He has resigned from the West Midlands Ambulance Service.
The court was told that Geary is likely to be struck off by his profession's regulatory body.
Offering mitigation on Geary's behalf, defence barrister Brian Dean said: "He went out to work a man of good character, doing an honest and worthwhile job in the caring industry.
"But he got it wrong, he misjudged the situation with Mr Cope.
"He made a series of bad decisions over the course of those few minutes, out of an exemplary career that lasted almost a decade."
Claiming that Geary had been "left to carry the can" for other workers' inaction, Mr Dean added: "Although he made errors, he was the one who went to help Mr Cope.
"If he had stayed in the ambulance, like all the others, he would not have been prosecuted."
Detective Inspector Justin Spanner, who led the two-year investigation into Carl's death, said: "Carl had a serious heart condition - that's why he dialled 999.
"After Carl collapsed outside the hospital, Geary did nothing on that day to care for him and there is a chance that if he had actually done something, then Carl would still be alive today.
"Geary's actions were purely his own, as indicated by the CCTV which shows him with his hands in his pockets while Carl dies in front of him. He is no way an example of other ambulance staff, the vast majority of whom do a wonderful job in challenging circumstances."