Cheltenham lapdancers 'kidnapped nightclub boss to get £42,000 payment'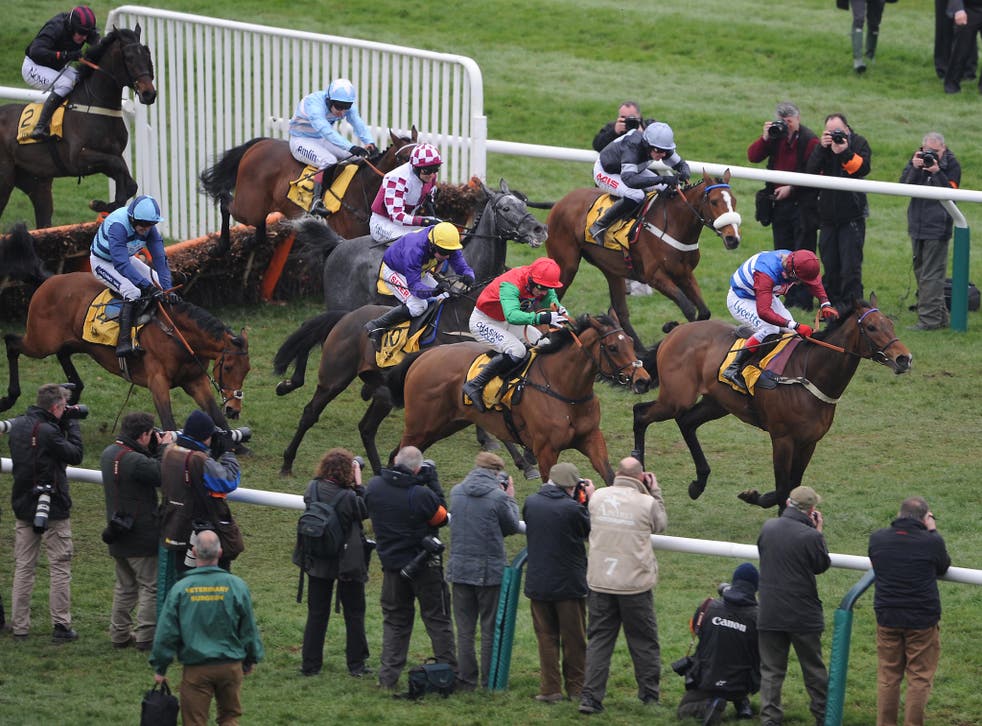 A group of lapdancers kidnapped and beat a nightclub boss after he failed to pay them more than £42,000, a court heard.
Strippers Mandy Cool, Stephanie Pye and Rachel Goodchild and their manager Charlotte Devaney, who deny all charges, allegedly bundled the man into a car and took him to a remote field where, it is claimed, they attacked him.
A jury at Bristol Crown Court heard businessman Curtis Woodman hired the to entertain racegoers during the famous Cheltenham Festival in March 2012.
Chalottte Devaney, 34, arranged payment of £150 each per night for the women to work as hostesses and dancers.
Although their contracts stipulated that "bikinis and nipple tassles" had to be worn at all times, the venue was shut down by officials on its third night because of licensing breaches.
Mr Woodman told the court the women were not entitled to payment because they broke the rules and "insisted on taking their clothes off", causing him loss of earnings through the club's closure.
The court was told that they had already earned "considerable amounts of money", including £42,000 from one customer, and after months of chasing Mr Woodman for payment, they travelled to confront him on 3 September 2012.
Devaney and three of the dancers - Cool, 29, Pye, 31, and Goodchild, 24 - were joined by two brothers, Alexander Morris, 23, and Robert Morris, 27, found him at work in Tewkesbury, Gloucestershire.
Giving evidence in police interview, Mr Woodman said: "They bundled me into the car and they said 'right, we are taking you off to have a talk'."
He said he was beaten by one of the men and another stole his watch and demanded he handed over money.
Jurors were told the Breitling watch, worth £4,650, was found in Alexander Morris' anus following his arrest.
During the journey, a Stanley knife carried by Alexander Morris was pushed into Mr Woodman's leg, the court heard.
Mr Woodman's phone was confiscated and unsuccessful attempts were made to transfer money using a NatWest app, prosecutor Martin Steen told the jury.
"He was then persuaded to ring the bank and arrange for a transfer using the details of Charlotte Devaney's bank card," Mr Steen said.
"£4,800 was transferred into Charlotte Devaney's account."
Mr Woodman was taken 100 metres down an agricultural track before he was taken out of the vehicle by the Morris brothers, it was alleged.
"They told him they were going to have some fun," Mr Steen said. "That involved hitting him to the face and kicking him to the face, causing him to bleed."
The court was told that at around 6.30pm, after visiting a fish and chip shop, the group dumped Mr Woodman on a residential street in Cheltenham.
Alexander Morris, from Southampton, has admitted carrying a Stanley knife on the day of the alleged kidnap.
He denies a charge of robbery, along with Robert Morris, also from Southampton, concerning Mr Woodman's Breitling watch.
The brothers are also charged with robbery, concerning the £60 in cash Mr Woodman gave them. They deny the charge.
Devaney, of London, Pye, of Sutton Coldfield, Cool, of Southampton and Goodchild, of Southampton, each deny a charge of kidnap.