Chetham music school sex inquiry: More than 30 report 'widespread abuse'
39 teachers from several schools under investigation in relation to sexual abuse allegations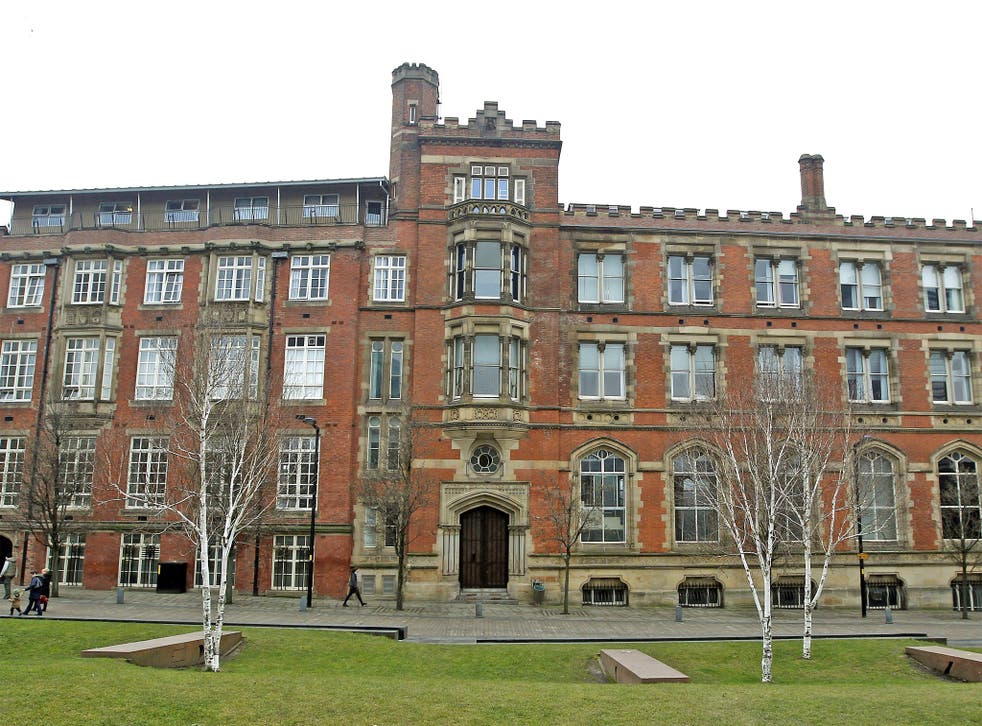 Victims of suspected widespread sex abuse at one of the UK's leading music schools told staff about the assaults but "nobody believed them", according to the lawyer representing many of the victims.
Liz Dux said that several of the alleged victims had all independently told her that abuse was "rife" at Chetham's music school in Manchester. She also said teachers allegedly involved in "rape and habitual indecent assault" were particularly manipulative in befriending the parents of their victims before the abuse took place.
"They manipulated their way in and embedded themselves within their victims' family," she said. "That way it made it even harder for anyone to believe the child when they complained about the abuse. One of my clients told me that she told her mother of what was going on only for her mother to believe the teacher when they denied it. The school acted in the same way, I'm told. One person said to me 'it was reported to the school but they refused to believe me'."
A police investigation began in February following the conviction of Michael Brewer, the former head of music at Chetham's who was found guilty of indecently assaulting a pupil, Frances Andrade. The 48-year-old killed herself at her home in Guildford, Surrey one week after giving evidence against him at Manchester crown court.
Of the 39 teachers the police investigation received information about, Operation Kiso is concentrating on "a pool of about 10 offenders" who taught at either Chetham's or Royal Northern College of Music, or have taught music privately, and some of whom are believed to still be teaching. A further five teachers who would have been part of that focus are deceased. A police spokesman said the inquiry had received information about another 12 teachers and that more investigation on them was required. A further 12 names had been ruled out of the investigation, or details had been passed on to other areas within the force to investigate, and "at least a couple of cases were not relevant at all" as the teachers in question had not taught at either of the two Manchester music schools.
The majority of the offences are said to have taken place from the 1970s to the 1990s, with one case having taken place as recently as 2010.
Mrs Dux, from Slater & Gordon solicitors, said all the former Chetham's pupils she represents are female. She is also representing 50 victims of Jimmy Savile in their claims for compensation against the former TV presenter's estate and the BBC.
She told The Independent: "If there is one word that all the victims share with me it is 'rife'. It was rife at Chetham's and impossible for the school not to have known what was going on they say. What they are all looking for now is prosecutions and convictions - no one is talking about compensation.
"It is still a very daunting prospect for them – many of them said they could never look at their musical instrument again. The Savile inquiry has helped embolden victims of sexual abuse to come forward and in this case, many of the women were spurred on by Frances Andrade's suicide. They do not want her to have died in vain."
Detectives are currently investigating "a pool of about 10 offenders", three or four of whom have been accused of rape or indecent assault by multiple victims, according to Detective Chief Inspector Jamie Daniels, from Greater Manchester Police's protective services division. It was reported that Brewer is not among this group. A further five teachers would have likely stood trial had they not already died.
Officers have already interviewed more than 30 alleged victims and have had a dozen more third party reports that warrant further investigation. Mrs Dux praised GMP's handling of the investigation.
DCI Daniels said in a statement: "This is a significant inquiry in terms of potential number of offenders and number of victims. This has been a high-profile investigation from the off and due to the complexities and sensitivities involved cannot and will not be rushed. "I want to reassure the public that I am absolutely committed to getting justice for these women… Chetham's and other establishments have, and continue to provide help and support at what is clearly a very difficult time for their respective staff and pupils."
DCI Daniels said a further 12 teachers have been accused of inappropriate behaviour that will probably not lead to criminal charges, for example, in cases that are too old to prosecute, such as common assault which has a statute of limitations, or where the sexual activity was not illegal at the time it took place. This includes instances where teachers are said to have had sex with sixth-formers who were under 18 but over the age of consent, which only became a criminal offence in 2003.
The headteacher of Chetham's recently wrote to parents of all pupils to assure them of the 'action plan' being carried out following news of the abuse scandal.
"The Action Plan came about as a result of the reviews carried out earlier this year by Manchester Children's Services and the Independent Schools Inspectorate," Claire Moreland said in the letter. "Whilst the reviews found that our students felt safe and happy, they identified some weaknesses in our safeguarding processes and procedures. The leadership and management of the School have been working to address the points raised and we are receiving ongoing support and guidance from the Department for Education and Manchester Children's Services."
Mrs Moreland said several changes "have already been implemented or are well underway".