Child sex abuse: Shadow Home Secretary Yvette Cooper calls for 'revolution in attitudes' to safeguard vulnerable
While leading campaigner demands mandatory reporting, saying Britain 'lags behind the world'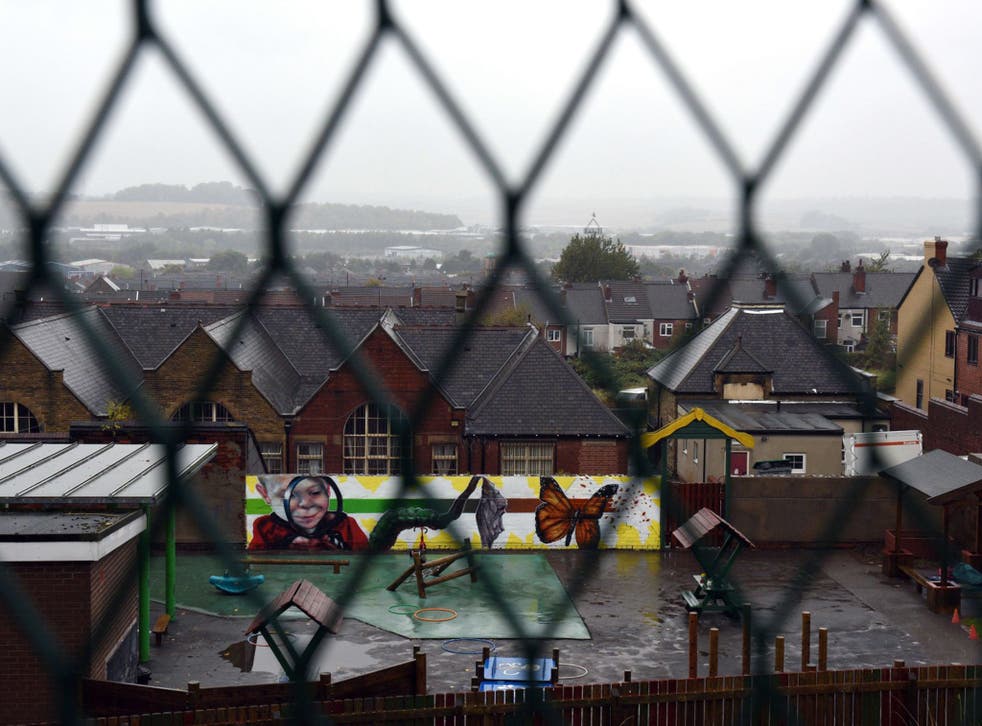 A "revolution in attitudes" is needed to safeguard children from sex abusers, according to the shadow Home Secretary, Yvette Cooper.
In an interview with The Independent on Sunday, Ms Cooper said that the problem was wider than the historic cases uncovered through the Jimmy Savile scandal and the abuse of hundreds of children in Rotherham.
She said that "children's voices" must be heard by organisations which had failed to act in the past, and pledged that a Labour government would make the reporting of abuse a legal requirement.
Lawyers echoed Ms Cooper's sentiments, saying that attitudes towards abuse allegations had been part of the problem, with an absence of a "culture of prosecution" in the 1980s. On Thursday last week, a report into Savile's abuse of patients, staff and visitors at Stoke Mandeville found that victims had reported his actions to staff on 10 separate occasions but had been ignored.
Ms Cooper said that radical changes in British society were required to ensure that the nation's children were protected.
In pictures: White Flowers Campaign to support child abuse victims

Show all 10
"Abusers are responsible for terrible crimes. So you need much stronger police action against criminals, but much stronger child protection. There was institutional negligence in Rotherham – but this is not just about Rotherham and historic abuse," she said.
"You need a revolution in attitudes towards this and towards children, so tinkering at the edges isn't going to be enough. If cases come forward, you need to have every organisation listening to children and hearing children's voices.
"Where they don't, where there are failings, there needs to be much clearer national standards and much stronger intervention early.
"We need to introduce mandatory reporting so that no institution can ever be tempted to think that the reputation of the institution matters more than the protection of the child … there has to be a stronger obligation to report and to act."
Labour has included mandatory reporting in the party's pre-election manifesto and has also said it will set up a cross-Whitehall unit to tackle child protection.
Tom Perry, founder of the MandateNow group, which campaigns for mandatory reporting, said an effective law would help to kick-start wider societal change.
"Britain lags behind the world, appallingly so, on abuse. A large majority of European countries, 86 per cent, have some form of mandatory reporting, 77 per cent of African countries do, 72 per cent of Asian countries and 90 per cent of the Americas do," he said. "It would change the culture of so many areas and, in the long run, would go a long way to remedying a situation in which, by credible estimate, only 5 per cent of sexual abuse is detected."
Mr Perry, who was the first complainant in the Caldicott School child abuse scandal in Buckinghamshire in the 1960s and 1970s, said he planned to meet Ms Cooper to discuss mandatory reporting, and added that it appeared that Labour, the Conservatives and the Liberal Democrats were all now agreed that action had to be taken on the issue.
Ian Kelcey, a solicitor-advocate specialising in criminal law, said attitudes to child sex abuse had changed significantly in the past few decades.
"We've moved on a lot from the bad days of Savile, when men did things they wouldn't dream of doing now," he said. "In the 1980s, when Savile was perpetrating this abuse, there wasn't the culture of prosecution that there is now. The Crown Prosecution Service, having only been founded in 1984, was still in its infancy."
However, he said that mandatory reporting was already enshrined in law under the Children and Young Persons Act 1933, although this was disputed by Mr Perry. "The law to report was – and still is – there, but nobody then was prepared to pick up the baton and run with it. There is, therefore, no need to change the law – we don't need mandatory reporting because we already have it," Mr Kelcey said, suggesting Labour's pledge was simply a "good soundbite", with an election looming.
However, he admitted that the 1933 Act had not produced the desired effect. "If people won't or don't report, what can you do?" he said.
Joy Merriam, named as solicitor-advocate of the year in 2013, said: "Unfortunately, in the 1970s, 1980s and 1990s, in all sorts of circumstances, children complaining of child abuse were simply not believed. To try and retrospectively prosecute for that culture that existed then but not now is going to be difficult.
"I think the aim of introducing mandatory reporting is laudable and well-intentioned but criminal prosecution is not always the remedy. What we need to do is educate not only doctors and nurses but the public that, when a child complains of abuse, they should be believed."